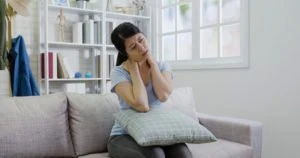 Soft tissue injuries can impact a victim's life in many negative ways, including needing time off work, suffering a loss in wages, and experiencing constant intense pain and suffering. These types of injuries can also leave victims with huge unfair financial burdens. Therefore, if you have suffered from a soft tissue injury that wasn't your fault, then you should consider making a personal injury claim. If the injury was caused by someone else's negligence, then you could be owed compensation.
If you or a loved one have suffered a soft tissue injury from an incident that wasn't your fault, then you should call The Law Place to find out if you could be entitled to compensation. Our skilled personal injury attorneys have over 75 years of combined experience in dealing with the Florida legal system and helping clients like you get the justice they deserve, so don't hesitate to contact us for a free consultation.
Call The Law Place now at (941) 444-4444. Phone lines are open 24/7.
What Is a Soft Tissue Injury?
According to the University of Rochester Medical Centre, a soft tissue injury is any injury that has caused damage to the muscles, tendons, or ligaments, often because of a blow, sprain, or strain. These injuries can come about from simple everyday activities. One of the most common types of soft tissue injuries is a sprained ankle. Sprained ankles often leave people suffering from swelling or pain and being unable to properly use the affected ankle.
What Can Cause a Soft Tissue Injury?
There are many different ways that soft tissue injuries can happen, ranging from simple clumsiness to accidents caused by another person's negligence. Some of the common ways that people sustain soft tissue injuries are listed below:
Slips, trips, and falls.
Car accidents.
Workplace injuries.
Sport and leisure injuries.
It can be difficult to determine whether your injury was the fault of someone else and could have been avoided. For a professional opinion regarding your specific case, you should contact The Law Place today and schedule a free consultation with one of our Venice lawyers.
What Are Some Common Types of a Soft Tissue Injury?
Soft tissue injuries cover a range of different types of injuries, including some of the following:
Contusions (bruising).
Stress fracture.
Sprains.
Whiplash.
Burns and abrasions.
In severe cases, soft tissue injuries can have long-lasting impacts on the lives of those suffering, and the injuries can take months, or even years, to heal and can sometimes leave victims with irreversible effects. Soft tissue injuries can restrict the mobility of those inflicted and can be physically and mentally challenging to live with. These injuries could also affect your ability to work, which may result in you facing financial repercussions for many years to come.
If you have suffered from any of the above injuries or any other types of soft tissue injuries after being involved in an accident in Venice, then you could be entitled to compensation. For more information that is specific to your case, then contact The Law Place today and speak to a Florida lawyer for free.
What Damages Can I Seek Compensation for in Venice, FL.?
After sustaining any serious injuries, you may be facing numerous damages for which you may be owed compensation. Once you hire an attorney from our law firm, we will get to work determining who the negligent party is and calculating the maximum amount of compensation you could receive. Your lawyer will then gather all relevant evidence to build your case and ensure you get the compensation you deserve.
Some of the most common damages that The Law Place have won for clients just like you are listed below:
Medical bills – If the soft tissue damage required you to seek medical help, then you should be entitled to compensation to cover the costs of this treatment. This can include all related expenses, such as surgical procedures, prescribed medication, hospital visits, and overnight stays, physical therapy, and more.
Loss of wages – If the injury meant you had to take time off work, then you may be entitled to compensation to cover the wages that you lost.
Loss of potential earnings – In some cases, injuries may impact your ability to earn money and keep a job in the future. If you are experiencing this, you may deserve compensation.
Pain and suffering – After suffering from a soft tissue injury, you may be experiencing emotional distress and mental trauma. You may also be suffering a loss of quality of life. If so, you deserve compensation. However, this can be difficult to prove in court, so it's essential that you have a skilled personal injury attorney on your side to fight on your behalf.
We know that no amount of money will be able to heal the injuries you have sustained, but compensation will be able to help you with any financial burdens the soft tissue injury left you with and will serve as some proof to you that justice has been served.
So if you have sustained a soft tissue injury in Venice, Florida, then contact The Law Place today for a free consultation.
How Long Do I Have to Make a Claim?
As stated under Florida Statute 95.11, you need to file a personal injury lawsuit within four years of the incident. If you don't, you will not be able to file a claim, no matter how severe or devastating your injuries may be.
It's also important that you seek medical assistance as soon as you've sustained any injuries, else you may not be able to file a claim.
Once you have received all necessary medical treatment, you should contact The Law Place immediately. Our lawyers will get straight to work gathering eyewitness testimonies, sorting through medical reports and other relevant documents, and building a strong case. The sooner you contact us, the more time we will have to work on your case, so contact us today and schedule a free consultation to receive valuable legal advice.
How a Venice Personal Injury Lawyer Could Help You
It's crucial that you hire a lawyer with plenty of previous experience if you want to file a lawsuit. If you don't, you'll be vastly reducing your chances at success. Some specific ways that our Venice lawyers could help you are:
Offering reliable legal advice and answering any queries you may have.
Thoroughly investigating your case and gathering all relevant evidence.
Determining the value of your case and how much compensation you deserve.
Communicating with your insuarance company.
Negotiating a favorable

settlement

on your behalf.
Fight for your rights in court.
Our team of skilled attorneys will ensure that you achieve the justice that you deserve and will fight tirelessly on your behalf. So call us today to schedule a free consultation.
Call The Law Place Today!
If you have been involved in an accident that has left you suffering from soft tissue damage, then you may deserve compensation. We know that you may be experiencing a lot of stress and trauma, and we want to help you.
At The Law Place, we will give you the best chance possible at receiving the compensation that you deserve. As soon as you decide to hire us, we will take action to ensure we have plenty of time to build a strong case, which will ensure the best results possible.
Our phone lines are open 24 hours a day, 7 days a week, so don't hesitate to contact us to schedule a free consultation. Let one of our highly skilled and experienced lawyers help you through this difficult time.
Call us today at (941) 444-4444.