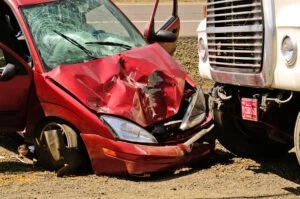 Suffering a truck accident can be a life-altering experience. When large commercial trucks like those operated by Old Dominion Freight Line are involved, the situation often becomes more complex. If you or a loved one has been injured in such a truck accident in Florida, it's crucial to have a dedicated and knowledgeable legal ally by your side.
At The Law Place, our team of experienced truck accident lawyers are adept at handling cases involving trucking companies like Old Dominion Freight Line. We understand the intricacies of truck accident cases, from proving truck driver negligence to calculating future medical expenses. We're here to fight for your rights and ensure you receive the fair compensation you're entitled to.
Our commitment to our clients is demonstrated in our no-win, no-fee policy. We offer a free consultation to evaluate your case and explain your legal options.
Call us now at (941) 444-4444 to start your journey toward justice.
A Brief Overview of Old Dominion Freight Line
Old Dominion Freight Line, established in 1934, is a leading global transportation company. Recognized as an industry powerhouse, Old Dominion Freight Line operates a vast fleet of large commercial vehicles, providing comprehensive less-than-truckload (LTL) freight line extended services across the nation and the globe.
Their extensive network, robust operations, and sheer size mean they have a large number of truck drivers on the roads at any given time. This heavy presence significantly increases the chances of Old Dominion Freight Line truck accidents. These accidents often involve severe injuries, given the size and weight of these large commercial trucks.
The trucking industry, including companies like Old Dominion Freight Line, is heavily regulated. Nevertheless, accidents happen, and when they do, the consequences can be devastating. Due to the complex nature of trucking accidents, victims need the assistance of a qualified truck accident lawyer who is familiar with the laws, regulations, and specific aspects of the trucking industry.
Remember, whether it's a semi truck accident or a collision with any other large commercial vehicle, understanding your rights and seeking immediate legal help can significantly impact the outcome of your truck accident claim.
Our team of dedicated attorneys fight and win for Floridians.
Common Causes of Old Dominion Freight Line Truck Accidents
Accidents involving trucks from the Old Dominion Freight Line can have a variety of causes. Often these are related to truck driver negligence, company policy, or external factors.
Truck Driver Negligence
One of the leading causes of Old Dominion Freight Line accidents is truck driver negligence. Truck drivers work long hours, often in challenging conditions, leading to mistakes on the road. Examples of truck driver negligence include fatigue, distraction, reckless driving, speeding, and failure to adhere to the rules of the road.
Inadequate Maintenance
Large commercial vehicles like those operated by Old Dominion Freight Line require regular maintenance to remain safe on the roads. When the trucking company fails to adequately maintain its vehicles, mechanical failures can occur, leading to severe accidents.
Poor Training and Oversight
Inadequate training or oversight can still contribute to accidents. Proper training is crucial for the safe operation of large commercial trucks.
External Factors
External factors such as poor weather conditions, inadequate road signage, and reckless behavior from other road users can also contribute to truck accidents. In these cases, determining liability can be complex, and a seasoned truck accident lawyer is invaluable.
The Four Elements of Negligence in Truck Accidents
When pursuing a truck accident claim, understanding the concept of negligence is crucial. In personal injury law, including truck accidents, negligence is the failure to behave with the level of care that someone of ordinary prudence would have exercised under the same circumstances. To establish negligence, four key elements must be proven.
Duty of Care
In a truck accident case, the truck driver and the trucking company have a legal duty of care. This means they are obligated to act responsibly and avoid endangering others. This includes following traffic rules, maintaining the truck properly, and not driving while fatigued or under the influence of substances.
Breach of Duty
A breach of duty occurs when the negligent party fails to uphold their duty of care. For example, if the truck driver was speeding, texting while driving, or the trucking company failed to provide adequate training or didn't maintain its trucks, they have breached their duty.
Causation
This element involves proving that the breach of duty directly caused the truck accident. It must be shown that if not for the actions or inaction of the truck driver or the trucking company, the accident wouldn't have occurred.
Damages
Finally, it must be proven that you suffered damages (injury or loss) as a result of the truck accident. This could be medical expenses, lost wages, property damage, or pain and suffering.
We're Florida's top litigation team with over 75 years of combined experience
Who Could Be Negligent in Truck Accidents?
In the aftermath of a truck accident, one of the most critical questions is, "who is at fault?" The answer can be complex, as multiple parties could potentially be liable for your injuries. It's important to identify all the negligent parties to ensure you receive the full compensation you deserve.
Here are some entities that could be held responsible in the event of an Old Dominion Freight Line truck accident.
The Truck Driver
Often, the truck driver is a significant party in a truck accident lawsuit. Their actions or inactions can lead directly to severe injuries. Driver fatigue, distraction, intoxication, or failure to comply with traffic laws are common instances of truck driver negligence.
The Trucking Company
Large commercial truck companies have a legal obligation to ensure the safety of its operations. If they fail to maintain their vehicles, hire unqualified drivers, encourage overworking or other unsafe practices, they can be held accountable for any accidents that result.
The Truck Manufacturer
If a faulty component in the truck led to the accident, the truck manufacturer could be held liable. This could be a faulty brake system, defective tires, or any other malfunctioning part that should have been identified and addressed during regular maintenance.
The Cargo Loading Company
In some cases, the company responsible for loading the truck's cargo may be at fault. Improperly loaded or secured cargo can cause the truck to become unbalanced, leading to devastating accidents.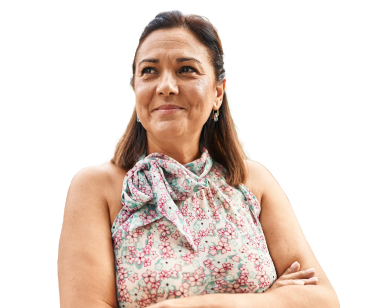 From the initial call to updates on your case status, we are here to get you answers.
Understanding PIP Insurance and its Limitations in Truck Accidents
In Florida, after a motor vehicle accident, such as car accidents or truck accidents, the initial financial protection for the involved parties comes from their own Personal Injury Protection (PIP) insurance. However, when accidents involve large commercial vehicles like an Old Dominion Freight Line truck, the resulting severe injuries and subsequent medical expenses often exceed the coverage limitations of PIP insurance. Understanding this concept is crucial when considering a truck accident claim.
PIP insurance, a mandatory requirement in Florida, covers the insured person's medical bills and lost wages up to a certain limit, regardless of who was at fault in the accident. But, this coverage, generally capped at $10,000, may fall short in severe injuries cases involving truck drivers or other passengers involved in an Old Dominion Freight Line truck accident.
Truck accidents, particularly semi truck accidents and Old Dominion Freight Line accidents, can lead to significant property damage and severe personal injuries. These damages often exceed the compensation limit of PIP insurance.
Dealing with trucking accidents and pursuing compensation for medical expenses, lost wages, and pain and suffering can be a daunting task. Particularly when dealing with large commercial vehicles, the trucker and trucking company involved, and the insurance company. With the right truck accident lawyer by your side, you can effectively navigate the aftermath of a truck accident, ensuring that your rights are protected and that you get the compensation you deserve for your serious injuries.
The Challenge of Calculating Future Costs in Truck Accident Damages
Following a truck accident, victims may face an array of expenses related to medical treatment, physical therapy, and potential property damage. However, one of the more complex aspects of a truck accident claim, such as those involving Old Dominion Freight Line trucks or other large commercial trucks, is calculating future costs. This often proves challenging due to the unpredictable nature of recovery and potential long-term implications of truck accident injuries.
Truck accidents often result in severe injuries, significantly more serious than those seen in typical car accidents. This is primarily due to the size and weight of large commercial vehicles such as semi trucks. Victims can suffer from a range of injuries, from fractures and burns to traumatic brain injuries and spinal cord damage. Many of these require long-term care, repeated medical procedures, and extended periods of rehabilitation. The costs associated with these treatments can be substantial and, in some cases, ongoing for many years, or even a lifetime.
When dealing with insurance companies, particularly those representing trucking companies like Old Dominion Freight Line or Barnes Truck Line, it is crucial to consider future medical expenses. However, predicting these costs accurately can be challenging. Working with medical professionals and experienced truck accident lawyers can be essential to ensure these calculations are as accurate as possible.
Accurately forecasting these future costs is a task best entrusted to experienced truck accident lawyers. At The Law Place, our Florida truck accident attorneys have the experience and resources to handle complex calculations and advocate effectively for your future needs. Our Dominion truck accident lawyers work closely with medical experts, vocational rehabilitation specialists, and economists to estimate future costs as accurately as possible.
How an Old Dominion Freight Line Truck Accident Lawyer Can Help
Commercial truck accidents, can be devastating, causing severe injuries and leading to complex legal cases. It is in these situations that an experienced Dominion truck accident lawyer can play a pivotal role. Here's how:
Thorough Investigation
Right after a truck accident, an effective investigation is key to a successful claim. A seasoned truck accident lawyer will meticulously collect and analyze evidence, interview witnesses, and work with experts to reconstruct the accident scene. This comprehensive approach can help establish liability, whether it's the truck driver's negligence, faulty truck equipment, or the trucking company's disregard for safety standards.
Navigating Complex Regulations
Trucking industry regulations can be complicated, with both federal and state laws governing truck drivers and trucking companies. Your truck accident lawyer can help navigate these regulations, identifying any potential violations that could have contributed to the accident.
Dealing with Insurance Companies
Insurance companies often aim to minimize payouts in truck accident cases. They might employ tactics like disputing the severity of your injuries or attributing the fault to you. An experienced truck accident lawyer knows how to deal with these tactics, protecting your rights and fighting for fair compensation.
Calculating Damages
As previously discussed, calculating the costs of a truck accident isn't limited to immediate medical expenses and property damage. Future medical expenses, loss of earning capacity, and pain and suffering are crucial to consider. A Dominion truck accident lawyer can help you accurately calculate these damages to ensure you receive adequate compensation.
Representation in Court
If your case proceeds to court, you will want a seasoned litigator by your side. A truck accident lawyer can develop a strong legal strategy, present compelling evidence, and advocate passionately on your behalf.
Old Dominion Freight Line Truck Accident Lawyer Florida, FAQ
How long do I have to file a truck accident claim in Florida?
A: In Florida, you typically have four years from the date of the accident to file a personal injury lawsuit. However, this timeframe can vary in certain circumstances, so it's best to consult with an experienced truck accident lawyer as soon as possible after your accident.
How much does it cost to hire a truck accident lawyer?
The truck accident lawyers at The Law Place work on a contingency fee basis. This means they only charge a fee if they successfully recover compensation for you. The fee is typically a percentage of the recovery amount. We also offer a free initial consultation to discuss your case.
Can I still file a claim if I was partly at fault for the truck accident?
Yes, Florida operates under a modifed comparative negligence system. This means you can still recover damages in a truck accident case even if you were partially at fault. However, your compensation will be reduced by your percentage of fault. Under new regulations if you were more then 50% at fault, you will be bared from claiming any compensation. An attorney will help ensure that blame is not unfairly shifted onto you, so that your right to compensation is protected.
What if the truck driver who caused the accident was an independent contractor?
Even if the truck driver is an independent contractor, the trucking company could still potentially be held liable for your damages. This often depends on the specific details of the employment agreement and the circumstances of the accident.
What if the trucking company is based in a different state?
Trucking companies often operate across state lines, which can complicate matters. However, an experienced truck accident lawyer can still help you pursue a claim against an out-of-state trucking company.
How is "pain and suffering" calculated in a truck accident claim?
Pain and suffering is a non-economic damage that refers to the physical discomfort and emotional distress experienced by a victim after a truck accident. Calculating this type of damage can be complex as it's subjective and varies from one person to another.
Courts typically use either the "multiplier method" (multiplying the total economic damages by a certain number, usually between 1.5 and 5) or the "per diem method" (assigning a daily value to the pain and suffering and multiplying it by the number of days the victim has been affected). An experienced truck accident attorney can help determine the best approach for your specific case.
How long does it take to resolve a truck accident case?
The timeline to resolve a truck accident case can vary widely based on several factors. These include the complexity of the case, the severity of injuries, the number of parties involved, and whether the case goes to trial or is settled out of court. It can take several months to a few years to resolve a truck accident claim fully. It's important to maintain regular communication with your lawyer to stay updated on the progress of your case.
Speak to an Experinced Truck Accident Lawyer at The Law Place Today
At The Law Place, we understand that dealing with the aftermath of a truck accident can be a complex and stressful time. Our team of dedicated, experienced lawyers is ready to guide you through this challenging journey. We are committed to providing personalized, comprehensive legal services to meet your specific needs.
We have over 75 years of combined experience dealing with a broad range of cases, including those involving truck accidents with large commercial vehicles from companies like Old Dominion Freight Line. Our team includes litigators who are continually honing their skills to achieve justice for our clients. We've handled cases across Florida and in various federal courts, and we stand ready to help you, too.
The Law Place believes in a team approach. When you hire us, you get multiple seasoned attorneys looking at your case, an approach that has proven invaluable for our past clients. Our lawyers are rated highly on AVVO and are recognized for their dedication, skills, and commitment to their clients.
Don't try to navigate the complex legal terrain of truck accident claims on your own. Let The Law Place be your trusted partner in this journey.
Contact The Law Place today to schedule a free, no-obligation review of your case. Our attorneys are available at all hours of the day and evening to provide you with the support and guidance you need.
Call now at (941) 444-4444.