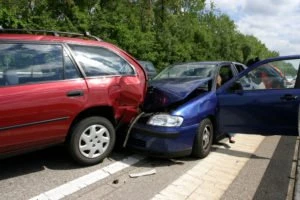 Florida is a very beautiful state with breathtaking natural scenery and warm weather throughout the whole year. That is why it is such a popular vacation destination, especially in winter, which is one of the reasons why the roads of Florida tend to be so busy. The everyday commute is combined with vacationers traveling between points of interest. The resulting heavy traffic then increases the risk of getting involved in a car accident.
According to the Florida Department of Highway Safety and Motor Vehicles (FHSMV), there are over 400,000 traffic accidents in Florida every year, injuring more than 200,000 people and causing around 3,000 deaths. Furthermore, the sad fact is that many of these collisions are preventable. Unsafe lane changes are one of the most common causes of motorcycle and car accidents in general. And why should you bear the consequences of somebody else's negligence? Fight for your justice and claim the compensation you deserve.
The Law Place is a professional law firm with more than 75 years of combined experience in car accidents and personal injury law. Our Bradenton car accident lawyers have helped many victims of motorcycle and car accidents win the compensation they deserved. Have you been involved in a car crash in Florida? Call us today and schedule a free consultation with a Bradenton car accident lawyer. Our phone operators are available 24 hours a day, 7 days a week at (941) 444-4444.
Unsafe Lane Changing and Its Causes in Bradenton, Florida
A lane change is unsafe when:
The driver fails to check mirrors and blind spots before changing lanes.
The driver changes lanes in an environment with bad visibility.
The driver spends an unreasonably long time between two lanes.
The driver fails to check lane control signs in time and then tries to change lanes at the last moment.
The driver changes lanes without using the turn signal.
As you can imagine, all these situations are very dangerous since the other drivers might not have enough time to react and can end up in a serious car accident although they did nothing wrong. You might be wondering why anyone would drive like this. Well, there are several reasons:
Driver misjudgment – The driver misjudged the situation, for example, the speed of the approaching vehicle.
Reckless driving – Reckless driving is often caused by the driver's overconfidence or if they are in a hurry. It includes, for example, tailgating, aggressive driving, speeding, or dangerous passing.
Distracted driving – The driver might have been distracted by many things, including their phone, food, drinks, radio, or other passengers.
Drunk driving – Driving under the influence of alcohol or other drugs is considered a criminal offense in the U.S. According to Florida Statute 316.193, drunk driving is when the driver has "a blood-alcohol level of 0.08 or more grams of alcohol per 100 milliliters of blood." Driving under the influence is very dangerous since alcohol consumption slows down the driver's reaction time and leads to less rational decision-making.
Bad visibility – An accident can occur when the driver does not adapt their driving to the weather or light conditions.
Erratic driving – Sudden changes in speed or direction can be very dangerous because other drivers might not have enough time to react.
All the listed reasons are possible but definitely not excusable. They can lead to serious car accidents and cause a lot of damage and injuries. At The Law Place, we believe that negligent drivers should be punished for their behavior. Fair compensation brings justice to victims and makes the guilty party think twice before they commit something similar again.
Our team of dedicated attorneys fight and win for Floridians.
Injuries Commonly Sustained in Unsafe Lane Change Accidents in Bradenton, Florida
An accident caused by an unsafe lane change is not so different from other types of traffic accidents. The severity of injuries you can sustain in it differs a lot according to the severity of the particular collision. However, the most common injuries sustained in car accidents include:
Injuries of the spinal cord and back.
Injuries to the internal organs.
Broken or fractured bones.
Sprains and lacerations.
Cuts, burns, and bruises.
Moreover, all car accidents also impact our mental health. For many of us, just the idea of being involved in a car accident is unbearable, especially if we have a family. And when something like that happens to us, we might experience shock, panic, or simply worry for the health and lives of our loved ones. It is also common to experience PTSD after a car crash, which can be very limiting in your daily activities. However, what most people do not realize is that you deserve compensation, not only for the damage and injuries you sustained in the accident, but also for your pain and suffering.
Maybe you think you do not have the strength or experience to deal with all the troubles associated with seeking compensation from your insurance company or filing a lawsuit. Well, that is exactly why we are here. We offer you full legal support so that you can relax and focus on your recovery while our car accident attorneys negotiate the best possible settlement for you. We are used to dealing with insurance companies and will make sure that your personal injury claim is taken care of.
Damages for Unsafe Lane Change Accidents in Bradenton, Florida
As we described earlier, car accidents can lead to many physical and emotional injuries. If you were involved in an accident that was not your fault, then you should be compensated for what happened to you and your loved ones, either from your insurance company or from the negligent driver. If you agree on legal representation from The Law Place, our skilled car accident attorneys will conduct a thorough investigation into your case to gather all available evidence. They will do their best to ensure that you win the highest settlement you possibly can. Thanks to their work, you could receive compensation for:
Medical bills – You could receive a refund for your medical bills associated with the accident if you kept all the relevant receipts and stick to the prescribed treatment. Moreover, this can also include reimbursement of related expenses, such as travel costs, etc.
Property damage – You could get reimbursed for any damage to your property. This includes your car, but also any other valuable items, such as a mobile phone or a laptop.
Pain and suffering – This compensation is designed to lower the psychological impact of the accident and is calculated according to the degree to which the accident affected your life. Maybe you are no longer able to enjoy your hobbies due to the accident, or you need special adjustments to your home.
Lost wages – You could also receive damages for the loss of your income. This includes the situation when your salary was lowered or interrupted due to your prolonged stay in hospital. But it also includes the compensation for the loss of your future earning capacity, meaning that if you need to change your job due to the injuries and therefore earn less, you might be compensated for it.
Wrongful death – If you lose a loved one in a car accident, you should receive wrongful death damages. These include compensation for funeral expenses, loss of family income, and loss of consortium.
It is important to point out that some of the damages, like pain and suffering, are very hard to prove if you do not have the right skills or experience. That is why we strongly recommend you hire a professional attorney who will pursue your case for you.
Have you been involved in a Bradenton car accident that was not your fault? Then do not hesitate to schedule a free case evaluation with one of our Bradenton car accident lawyers.
We're Florida's top litigation team with over 75 years of combined experience
How to Avoid Unsafe Lane Changing
The following are things you can do to make changing lanes safer, and therefore lower the probability of ending up in a car crash.
Before you start changing lanes, check your mirrors and blind spots to make sure that there are no vehicles around your car.
Pass the other cars from the left side and return to your lane only when there is enough distance between the two vehicles.
Adapt your speed to traffic so that you have enough time to react.
Turn on your turn indicator before you start changing lanes.
Be patient and wait until there is enough space in the lane you want to change into.
All drivers have to learn these basic rules during their driving lessons, and they must remember them in order to pass their driving test. However, there are still many drivers who put others in serious danger. So, even though you always drive according to the traffic rules, you can still end up in a car accident as a result of somebody else's negligence. And if this happens, you have the right to seek compensation. So, do not hesitate to contact a skilled car accident attorney to get the settlement you deserve. At The Law Place, we offer a free consultation so that you can find out what options you have in your particular case without committing to anything.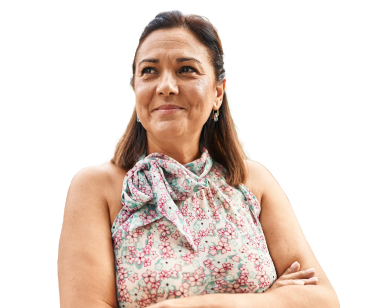 From the initial call to updates on your case status, we are here to get you answers.
What to Do Following an Unsafe Lane Change Accident in Bradenton, Florida
There are a few steps you should follow if you find yourself in any car accident. If you do so, it will support your case, and your Bradenton car accident attorney will be more likely to ensure a fair settlement for you.
Go to safety and call the emergency services – Go to a safe distance from the site of the accident and incoming traffic. If there are other people who did not sustain serious injuries, take them to safety as well. If necessary, signal the accident to passing drivers in order to prevent more damage and injuries. After that, call the emergency services.
Collect evidence – If you feel well enough, collect as much evidence as possible. This may include writing down the names and contact details of all persons involved (including witnesses and police officers), taking pictures of the accident as well as the road, and taking notes or drawing a sketch of what happened.
Seek medical attention – Even if you are not treated by the paramedics at the site and do not feel injured, go to a doctor anyway. Many injuries can show up only after the shock of the accident has worn off. According to Florida Statute 627.736, you have to get your health check within 14 days from the accident to be entitled to compensation for your injuries.
Contact a personal injury lawyer – It is important that you call a reliable law firm to have a strong legal backing for your car accident claim. The sooner you do this, the better result you secure for yourself.
Contact your insurance company – Depending on your insurance policy, you are required to inform your insurance company of your accident within a certain deadline. This is usually 24 hours. However, it is important that you do this only after you consult your personal injury attorney whenever possible. Do not agree to anything on the spot and do not provide them with unnecessary details. Let your lawyer do this for you or instruct you beforehand.
What Can a Bradenton Car Accident Attorney From The Law Place Do for You
At The Law Place, we offer a free consultation and free case evaluation to all our potential clients. This way, you can discuss your case for free with one of our trustworthy and impartial car accident attorneys, who will provide you with professional advice regarding your next steps. All this is non-binding, so you can still decide to walk away and pursue your car accident claim on your own.
If we agree on representation, you will get a personal injury attorney who will provide you with legal support, fight for your case, and work to secure a fair settlement for you. They will start working on it right away to gather all the relevant evidence. They will interview witnesses, measure the skid marks on the road, and examine all the vehicles involved in the accident. If necessary, they will also prepare all relevant documents for an unsafe lane change accident lawsuit.
Moreover, they will get in contact with your insurance company so that you do not have to. Insurance companies can sometimes try to devalue a claim. However, this will not be the case with our car accident attorneys on your side, as they are trained in personal injury law and are used to dealing with insurance companies on a daily basis.
To sum it up, by hiring a Bradenton car accident attorney from The Law Place, you will ensure that you get the compensation you deserve. Furthermore, you will not have to stress about the outcome of the proceedings. Your attorney will do all the hard work for you, so you will be able to relax and focus on your recovery.
Call The Law Place Today for a Free Consultation of Your Case
Have you been involved in an unsafe lane change auto accident in Florida? Then call The Law Place as soon as possible. Our personal injury lawyers have more than 75 years of combined experience in Florida personal injury law. We have secured fair settlements for many car accident victims over the years, so we will know how to handle your case as well.
So, do not hesitate and schedule a free consultation with us today at (941) 444-4444. We are here to help you 24 hours a day, 7 days a week.