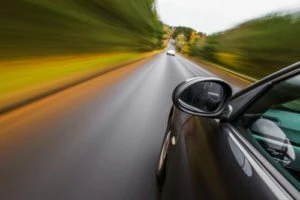 Reckless driving is one of the most common and most dangerous crimes committed on the roads in the State of Florida. Reckless driving involves operating an automobile in a dangerous manner under the circumstances, including speeding and traveling too fast for the conditions, as well as other dangerous and careless driving behavior. In Bradenton, FL., reckless driving is considered to be a very serious offense and results in severe penalties and punishments.
If you have been charged with reckless driving in Bradenton, FL., then it is highly recommended to seek the expertise of a criminal defense lawyer as soon as possible. At The Law Place, we have over 75 years of collective experience in defending the accused. We offer all our customers an initial free consultation where we will assess your case and offer valuable legal advice at no-obligation on the next best steps to take.
At The Law Place, our office phone lines are open around the clock, meaning you can pick up the phone and seek legal advice and support at any time of day. What are you waiting for? Call us today at (941) 444-4444 and get started with your case.
Rules of the Road
When taking to the roads, every driver automatically assumes a duty of care when operating their vehicle. This duty of care means that every driver on the road has a responsibility and duty to drive safely and cautiously in accordance with the law and rules of the road in Bradenton, FL. This duty of care ensures the safety not only of the driver but also other road users.
When a driver chooses to break the law by disobeying the rules of the road, they greatly increase the chances of accident and injury, and therefore they will face serious consequences. Firstly, the driver will be issued a traffic ticket by the officer that caught them driving recklessly. Depending on the circumstances of the act of reckless driving, it is likely that they will face charges and potentially have their driver's license revoked by the State of Florida. In the event that the reckless driving resulted in a car accident or injured another road user, penalties will be elevated.
Our team of dedicated attorneys fight and win for Floridians.
Examples of Reckless Driving in Bradenton, FL.
As stated in Florida Statute 316.192, any person who drives a vehicle in willful or wanton disregard for the safety of others is considered to be driving recklessly. Florida Statute 768.81 outlines the rules of the road in Florida and highlights the importance of the rules being obeyed to maintain the safety of all road users. Some of the most common causes of reckless driving and incidents of traffic violations are as follows:
Dangerously driving, swerving, and maneuvering around other traffic.
Failing to stop at a stop sign.
Dangerously tailgating other cars from behind.
Speeding dangerously over the posted speed limit.
Distracted driving, which includes being on your phone or engaging in conversation with passengers while driving.
Driving under the influence of drugs or alcohol.
Refusing to yield in the road when it is necessary to do so.
Failure to comply with traffic laws, such as stopping at a red light.
Driving at night or in poor weather conditions without switching on the car lights.
Illegally driving and maneuvering around heavy-duty or larger vehicles such as trucks.
It is worthwhile noting that sometimes it can be difficult to define the level at which an individual drove recklessly and committed a traffic violation. Usually, there is an investigation from the opposition to determine how the driver in question behaved in a reckless manner. Occasionally, whilst the driver in question may have made blunders behind the wheel, they didn't actively intend to put others in harm's way or violate the rules of the road.
The Law Place's highly trained legal team will be able to conduct an investigation into the reckless driving act. Our criminal defense lawyers have the expertise and knowledge to handle your case in the best possible way to ensure you receive the best feasible outcome. Call our law firm in Florida today for a free initial consultation.
Consequences for Reckless Driving in Bradenton
In Bradenton, as in the State of Florida, reckless driving is normally charged as a misdemeanor. The punishments for a misdemeanor charge include up to $500 payable in fines and up to 90 days behind bars.
If you have been caught for reckless driving on more than one occasion, or are a habitual traffic offender, then it is likely that you will receive much harsher and more severe punishments. Additionally, if a car accident occurred as a result of your reckless driving, and you caused injury or damage to other people and property, then your punishments will also be harsher. The elevated punishments vary greatly depending on the circumstances surrounding your traffic ticket, but fines are likely to increase, as well as jail time.
The Law Place in Bradenton, FL., is a reputable law firm with years of experience dealing with reckless driving cases like yours. By seeking representation from a criminal defense lawyer, you greatly increase your chances of winning your case. Contact us today to speak to one of our highly skilled lawyers.
We're Florida's top litigation team with over 75 years of combined experience
Possible Defenses for Reckless Driving in Bradenton, FL.
By seeking representation from a criminal defense lawyer, they can assess the intricacies of your case and scrutinize any evidence being used against you. A highly skilled lawyer will also work to build a strong defense strategy that can hold up in court. Possible defense strategies could include:
Was the accused the actual driver of the vehicle?
Was the driving pattern exhibited by the accused intentional and purposeful, or were there other extenuating circumstances at play?
Were there persons or property nearby to endanger?
Did the accused drive the vehicle in willful disregard, or did they simply act in a careless or negligent manner?
Are there any witnesses that can contradict the accusations made by the prosecution?
Is the charge based solely on an allegation of speeding?
Speed alone is insufficient evidence for a conviction of reckless driving. By seeking the knowledge of a lawyer, they will do their utmost to ensure you have any charges reduced or even eliminated.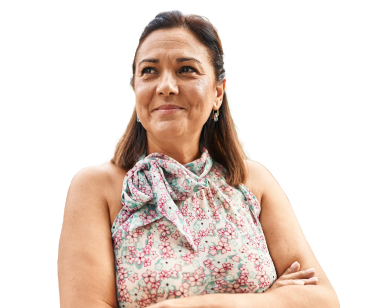 From the initial call to updates on your case status, we are here to get you answers.
Best Steps to Avoid a Reckless Driving Accident in Bradenton, FL.
Here at The Law Place, we have compiled a list of steps we feel are appropriate for all drivers to take to avoid reckless driving, accidents, and injuries.
Remain focused at all times when driving.
Always keep your eyes on the road and be aware of your surroundings.
Always remain within the speed limit and adapt your driving according to weather conditions and the conditions of the road.
Approach large or irregular vehicles with caution.
Utilize your mirrors as much as possible. They will help to give you a better idea of any surrounding situations and allows you to stay vigilant at all times.
By following these simple steps, you are acting with the duty of care that is expected on the road, which will protect yourself, any passengers, and other road users. Following these steps also greatly reduces the chance of an accident or an accusation of reckless driving.
Contact The Law Place Today!
If you have been charged or accused of reckless driving in Bradenton, FL., then it is highly advised to seek legal representation as soon as you possibly can. A skilled lawyer can help to guide you through the legal process and ensure you receive the best possible outcome.
Our lawyers have an abundance of experience and knowledge in dealing with traffic violation cases and other related practice areas. We understand how daunting facing criminal charges can be, which is why our lawyers are here to help. We offer all of our customers an initial consultation where an attorney can help to assess your case and give some valuable legal advice at no obligation.
Most of our lawyers are AVVO rated 10.0, which is the highest possible rating, so your case will be left in knowledgeable and competent hands. Our phone lines are always open, so call us today on (941) 444-4444 and receive valuable legal advice from a highly skilled lawyer.