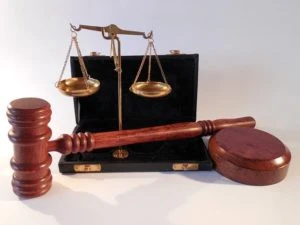 Drug crimes are considered to be serious criminal offenses in Sarasota, FL., particularly if you are caught in possession of drugs or controlled substances with the intent to sell them. Punishments for drug crimes can have devastating and life-changing consequences. Should you find yourself facing such criminal charges, then it is important to seek legal advice and representation from an adept criminal defense lawyer.
The Law Place has over 75 years of combined experience when it comes to defending the accused and helping clients across Sarasota and the State of Florida to beat their charges. Our law firm specializes in a variety of crimes and will be there to support and guide you through the legal process every step of the way. Our phone lines are open 24 hours a day, 7 days a week, so we can be on hand to offer help and provide valuable information at any time of day. Contact us today on (941) 444-4444 and schedule a free consultation with an adept Sarasota criminal defense lawyer.
Florida Statutes Relating to the Sale of Illegal Drugs
If an individual is caught in possession of illegal drugs with the intent to sell, then according to Florida Statute 893.13, they are likely to be charged with a felony charge. The type of felony charge that they may face will depend on a number of factors, including the type of controlled substance you intend to sell, as well as the amount in your possession at the time of the arrest.
If convicted of either a first-degree felony, second-degree felony, or third-degree felony charge, you will be punished with at least a year in prison and a large fine. A first-degree felony is the harshest charge you can be convicted with and is punishable by up to 30 years in prison and a hefty fine of up to $10,000.
The prosecution must prove beyond a reasonable doubt a number of factors to the jury in order for a conviction to take place. Such factors include proving that the substance which the individual possessed was, in fact, an illegal substance, proving that the individual in possession of the controlled substance was aware that the substance was illegal, and that the individual had exercised control over the substance.
Common Types of Drug Charges in Florida
In Sarasota, as in the State of Florida, a drug charge can fall into a number of categories. Such categories include:
Possession – A charge of possession will depend on the amount of drugs that are found to be in your possession, as well as whether the controlled substance is considered to be a dangerous and illegal substance in the State of Florida.
Distribution or selling of controlled substances or drug paraphernalia – A charge of distribution relates to the sale of or intent to sell controlled substances.
Trafficking of controlled substances – Trafficking of illegal drugs refers to the intent to sell, purchase, manufacture, deliver, possess, or transport illegal drugs into or around the State of Florida.
Manufacturing of controlled substances – Manufacturing illegal drugs relates to the production of controlled substances. You will be charged with the manufacturing of controlled substances if the materials used to manufacture illegal drugs are found in your possession.
Prescription fraud – Prescription fraud refers to the using of forged or fake prescriptions with the intent to obtain prescription medication.
Whether you are facing criminal charges for drug possession with the intent to sell, or any other drug crime, then it is strongly advised to seek legal advice and information from a Sarasota drug lawyer as soon as possible. Contact our law firm in Florida today and receive valuable legal information from one of our knowledgeable attorneys.
Schedules of Controlled Substances
Florida Statute 893.03 divides controlled substances into five different categories, more commonly known as schedules. The schedules relate to how harmful and addictive the controlled substance is. The schedules are broken down into the following:
Schedule I – The drugs that fall into this category include drugs such as meth, crack, heroin, and LSD. Schedule I drugs are considered to be the most dangerous and abusive controlled substances, and if caught in possession of Schedule I drugs with the intent to sell, then you will be punished with a first-degree felony charge.
Schedule II – Schedule II drugs include oxycodone (OxyContin), fentanyl, Adderall, methamphetamine, Dexedrine, hydromorphone (Dilaudid), hydrocodone per dosage unit (Vicodin), cocaine, methadone, meperidine (Demerol), morphine, and Ritalin. They still have a high risk of addiction but have some medical uses and, in some cases, can be prescribed.
Schedule III – Schedule III drugs include ketamine, steroids, or products that contain less than 90 milligrams of codeine per dosage unit. Generally speaking, schedule three drugs have a lower potential for abuse and addiction.
Schedule IV – These drugs are said to have a relatively low risk of dependence and abuse and include drugs such as Soma, Talwin, Ambien, Darvon, Xanax, Darvocet, Valium, Ativan, and Tramadol.
Schedule V – Schedule V drugs include cough syrups with less than 200 milligrams of codeine or per 100 milliliters, Motofen, Lyrica, Lomotil, and Parepectolin. Generally speaking, these drugs carry the least risk of abuse.
Possible Defenses for the Sale of Illegal Drugs With Intent in Sarasota, FL.
By seeking help from a reputable law firm, such as The Law Place, you can feel confident that your case is in competent hands. A criminal defense lawyer will work to build a defense strategy that can stand up against the prosecution and may even have criminal charges reduced or eliminated. Possible defense strategies that can be used against the possession of illegal drugs with the intent to sell are:
The controlled substance was not yours.
The controlled substance was not actually in your possession.
The substance that was found in your possession was under 10 grams.
You had no intent to sell the drugs.
You were incorrectly identified.
The police obtained evidence illegally.
Law enforcement officers had no search warrant, or it was invalid.
Law enforcement was guilty of entrapment.
The method in which the law enforcement identified the drugs in your possession was flawed.
Contact The Law Place in Sarasota Today!
If you or someone you know is facing criminal charges for drug possession with the intent to sell in Florida, then it is so important to seek help from a criminal defense attorney. At The Law Place, we have a team of adept criminal defense lawyers with over 75 years of collective experience in handling cases involving drug crimes and many other related practice areas.
Many of our attorneys are AVVO rated 10.0, which is the best possible rating, so you can feel confident that your case is in knowledgeable hands. Developing an attorney-client relationship built on honesty and trust is at the forefront for all of our lawyers. We will analyze and investigate your case and any evidence being used against you in detail, working to ensure you receive the best outcome possible, which may see charges reduced or even eliminated.
At our law firm, we offer all our customers a free consultation where our attorneys will offer comprehensive legal advice and information on the next best steps to take. Our phone lines are open at any time of day, so you can rest assured our lawyers will be here to help you when you need us most. Call our Sarasota offices on (941) 444-4444 and schedule a free case evaluation today.