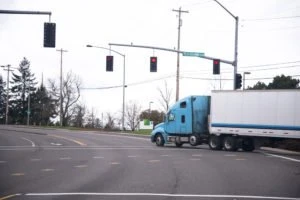 Trucks are used widely throughout Florida for a number of commercial reasons. Their vast size helps import/export large amounts of heavy goods over long distances. Plus, heavy-duty trucks or 18-wheelers are excellent at distributing weight across their wheels if loaded properly.
In North Port, one of the most common reasons for car accidents is intersections. There are also many factors that can increase this risk, such as inadequate signaling or distracted driving. However, because of a truck's enormous size, the consequences of an accident at an intersection could be disastrous for anybody involved.
If you were involved in a collision and have suffered injuries or damages, you will need an expert personal injury lawyer to review the crash for you. Our team will put their knowledge and experience to use in order to achieve the compensation you deserve. You can contact The Law Place to schedule a free consultation anytime that suits you best. Our phone lines are open 24 hours a day, seven days a week. Contact us today for a free case evaluation at (941) 444-4444.
Types of Intersections
T-Junction
This type of junction is a meeting of three roads. Motorists must stay highly aware of their surroundings and look out for other drivers' signals to avoid collisions. If you see a sign that says you are approaching a T-junction, you should reduce your speed and approach with caution. These intersections can be hazardous if you are on a highway or if other vehicles are traveling at high speed.
Roundabout
This is a circular intersection that flows in a one-way direction in order for vehicles to reach one of the other roads converging into it. If there are multiple lanes on a roundabout, it is crucial to be in the correct route to avoid potential side collisions with other vehicles. Semi-trucks are big vehicles, so it is easy to see why it may be hard for them to stay perfectly in their lane.
Four-Way junction
This type of junction is a crossing of 2 streets, and the angles on this type of intersection can differ. It is common to organize traffic by using traffic lights, but there is potential for a collision if there is a broken traffic light or motorists disregard the rules and run through a red light.
Types of Collisions
No truck accident is the same, but here are types of accidents that can commonly occur:
T-bone – When a vehicle impacts directly into the side of another.
Multi-vehicle – More than one vehicle is involved in a collision, resulting in mass damage or severe injuries for anybody involved. Multiple vehicle accidents commonly occur at the busiest time of day, such as a rush-hour or lunchtime, and can also be referred to as a 'pile-up.'
Rear-end – Typically occurs when the driver behind is distracted, causing them to impact the back of another vehicle. It is common to sustain whiplash as a result of this type of accident.
Head-on – When two vehicles are driving directly towards each other, face-to-face.
Side collisions – When a motorist suddenly switches lanes or makes an illegal turn, causing them to crash into another vehicle.
Reasons for Truck Accidents on Intersections
There can be many reasons for truck accidents to happen and many factors that can increase the chances of this. A few common reasons behind truck accidents in North Port are:
Company negligence – The trucking company may have loaded up the truck in an unbalanced way, causing the truck to tip up at an intersection and resulting in damage to other vehicles or surrounding property.
Driving under the influence – Driving while on drugs or under the influence of alcohol is illegal in Florida. If you are drug tested or breathalyzed after a truck accident and show to have levels of drugs/alcohol in your system, then you may be held liable. Drugs and alcohol are known to affect reaction time, judgment, and cause blurred vision.
Blind spots – Many truck accidents occur because the driver cannot see the road around them or oncoming vehicles correctly due to a natural blind spot. It is vital that truckers are vigilant on the road and, if necessary, they should include additional mirrors to the truck to enable a better view of blind spots.
Common Injuries From Truck Collisions
If you or somebody you know was involved in a truck accident, then the chances are you have attained severe injuries, or if you were lucky, a few minor injuries. A few examples of common injuries that pedestrians, cyclists, motorists, or even truck drivers may have attained from a truck accident are:
Whiplash or neck injuries – Rear-end collisions or T-bone collisions are a common cause of whiplash, which is a sudden jolting of the neck resulting in pain or stiffness.
Broken/fractured bones – Most broken bones take several weeks to heal. Depending on the crash victim's profession, they might not be able to carry out their usual job at all.
Cuts/bruises – Lacerations to the motorists or pedestrians involved resulting in a loss of blood.
Head injury – Fractured skull or brain damage.
Spine injury – Resulting in paralysis or reduced mobility.
PTSD – The victim may be experiencing insomnia, flashbacks, panic attacks, anxiety, or depression, making it hard to work and earn your usual income.
If you have suffered any of the injuries listed above, our attorneys believe you should be entitled to compensation for your pain and suffering. Our accident lawyers are here to guide you through your case.
Neglecting Duty of Care
You can find Florida's law on negligence in Florida Statute 768.81. Upholding a duty of care on the roads means that drivers have a legal responsibility to obey the road rules and drive considerately to ensure others' safety. If either party is found guilty of neglecting the duty of care, they will be held responsible for the accident and may be liable to pay for damages. If the commercial truck was responsible for the accident, then the trucking company will be held liable for damages.
Types of Compensation You Could Be Entitled to
If you have been involved in an accident and have faced damages to your vehicle or suffered injuries, then you might be experiencing financial difficulties. Some typical types of compensation that you could be entitled to for a truck accident at an intersection are:
Medical bills – If your injuries sustained from the accident required you to go to the hospital, then you could face a long list of medical bills, such as ambulance fees, x-ray bills, life-support machines, and more.
Injuries – You may have sustained injuries that make it impossible for you to participate in your usual activities or even work, and you may be entitled to compensation for this inconvenience.
Emotional trauma – You may be entitled to compensation for the mental or emotional trauma that you have suffered, and how it has affected your day-to-day life.
Property damage – Damages to vehicles involved in the accident or other personal property.
Loss of a loved one – If you lost a loved one in a truck accident, then this is wrongful death, and you deserve compensation for your pain and suffering. Our attorneys can help support you with funeral fees, medical bills, or other payments that have been left to you.
How Can a Personal Injury Lawyer Help Me?
If you have been unfortunate enough to be involved in a truck/car accident at an intersection near North Port, then you will need to hire an injury attorney to review your case for you. With our combined experience, there is not a case that is too tough for us.
Regardless of whether you believe the truck accident was your fault, you could still be entitled to some compensation for your injuries, damages, or emotional distress. The Law Place is here to guide and reassure you. With us by your side, you stand the best chance possible of receiving the compensation you deserve. Our law firm can help you get the best outcome possible, as statistics prove that you are more likely to win a claim with legal representation at your side.
Contact The Law Place
In your free consultation, we will talk through the event of the truck accident together, ensuring that no details of the crash are left out. We can then properly assess what you could be entitled to in terms of compensation.
Our law firm works on a no-win-no-fee basis, meaning that unless your claim is financially successful, you won't have to pay a thing. So please, if you were involved in a collision involving a truck at an intersection, then don't hesitate to contact our truck accident lawyers today. We guarantee that you will leave your consultation feeling much more at ease and reassured knowing that there is somebody eager to handle your claim.
Contact The Law Place today for free. We want to put our expertise to use for you. Our phone lines are available 24/7, so call us at (941) 444-4444.