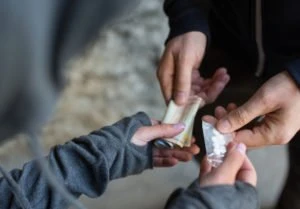 Cases where the accused faces allegations of involvement in the manufacture of a controlled substance are amongst the most difficult of drug cases under Florida law. This is because these charges involve elements of all drug charges. The charges usually encompass possession with intent to sell a controlled substance and charges of drug trafficking.
As such, the consequences of being accused of manufacturing a controlled substance can be very severe. Depending on what schedule of drug you are being accused of manufacturing and how much of the substance you had in your possession, you could be looking at huge fines and a lengthy prison sentence. It is possible you could receive anything from a third-degree felony charge to a second or even first-degree felony charge. These sentences come with large minimum mandatory jail sentences and similarly crippling fines.
For the best chance of minimizing the charges against you, you should seek professional and skilled legal representation as soon as you possibly can. The Law Place in Tampa has a history of fighting for those accused of drug crimes, from manufacturing and possession with intent to sell all the way through to simple possession cases. Our team boasts 75 years of combined experience defending Tampa residents from controlled substance charges, and we are ready to bring our accumulated knowledge to fight to dismiss or downgrade your case.
If you would like more information on how a defense attorney from The Law Place can help you with your controlled substance charges, please get in touch as soon as possible. We offer every client a free consultation over the telephone that is completely confidential under the attorney-client relationship and without obligation.
Contact us today on (941) 444-4444 for the best chance at preventing many avoidable years in prison.
The Legal Definition of Manufacturing Controlled Substances
The laws regarding possession, possession with intent to supply, and manufacturing controlled substances are laid out in Florida Statute 893.13.
Drug manufacturing charges are available to any individual who contributes to the process of producing a controlled substance. This is defined under the Florida Drug Abuse Prevention and Control Act as anyone who, directly or indirectly, contributes to the processing, converting, growing, cultivating, compounding, preparing, or producing of an illegal drug.
These charges also include relabeling, packaging, or repackaging illegal drugs. Furthermore, you may receive charges for possession or sale of specialist equipment or chemicals that are used for producing an illegal drug. Similarly, it is illegal to offer to assist with the operation of drug manufacturing.
What Are the Consequences of Manufacturing Illicit Drugs in Tampa, FL?
As mentioned above, the consequences you are likely to receive will depend on the specifics of your case. The amount of a substance and what schedule it belongs to will have a large impact. There are also the intricacies of whether you will be charged with possession with intent to supply or trafficking charges.
As such, we will not be able to offer an exhaustive list of consequences here. The best way to find out the exact scale of the consequences you are up against is to contact The Law Place at any time of the day or night for a free consultation. Don't leave anything up to chance; find out your specific legal standing as soon as possible.
With that being said, we can give you some examples of consequences.
The following weights of substances will result in a second-degree felony charge, which includes a sentence of fifteen years in prison and up to a $10,000 fine:
Methamphetamine in amounts up to fourteen grams.
Opiates such as codeine, opium, morphine, oxycodone, hydrocodone, and heroin in amounts up to four grams.
Flunitrazepam (more commonly known as the date-rape drug Rohypnol or 'roofies') in amounts up to four grams.
Gamma-Hydroxybutyric Acid (known simply as GHB on the street) in amounts up to a kilogram.
Phencyclidine (commonly known as angel dust or PCP) in amounts up to twenty-eight grams.
As you can see, the boundaries for the amount of a drug that will determine your charges can be quite arbitrary.
However, for example, if you exceeded the amount of any of the drugs listed above, your charges would be bumped up to trafficking charges. Trafficking drugs in Tampa, FL., is considered a first-degree felony. This is punishable by a mandatory minimum sentence of between three and twenty-five years in prison and fines that can range from $50,000 to $500,000.
On top of all of this, there are additional charges to be considered in a drug manufacturing case that are not applicable to simple possession or possession with intent to supply cases.
Possession of the chemicals used to manufacture drugs can be charged separately as a second-degree felony.
Some activities that can be related back to manufacturing drugs, such as renting a space with the express purpose of manufacturing drugs, are considered a third-degree felony.
The Drug Schedules Explained
The above section explained how the consequences in your drug manufacturing with intent to sell charge depend on the weight and schedule of the drug found in your possession.
In this section, we will explain how these drug schedules work. The schedules are numbered from one to five, in descending order of how harmful and addictive the government perceives them to be. Schedule one substances carry the harshest punishments for possession with intent to sell, while schedule five carries the least consequences.
The following are some examples and explanations:
Schedule one substances – These substances have the highest potential for harm, abuse, and addiction. They also possess no accepted use in mainstream medicine. Examples would include crack cocaine, heroin, and LSD.
Schedule two substances – These substances have the second-highest potential for harm, abuse, and addiction. However, these substances may have accepted medical uses and can even be prescribed. Examples would include cocaine, Oxycontin, and methadone.
Schedule three substances – These substances represent the middle-ground of potential for harm, abuse, and addiction. Examples would include steroids and ketamine.
Schedule four substances – These substances have the second-lowest potential for harm, abuse, and addiction. Examples would include Xanax and Tramadol.
Schedule five substances – These substances have the lowest potential for harm, abuse, and addiction. Examples would include Lyrica and Motfen.
As there is a lot of scope for variation depending on what type and weight of controlled substance you may be accused of manufacturing with the intent to sell, the best way to get a clear idea of the legal path ahead of you is to get in touch with a lawyer at The Law Place today.
Following a free telephone consultation that will be entirely covered by the attorney-client relationship of confidentiality, we will be able to explain clearly what the penalties could be for your case and explain the best path to minimizing them as much as possible. Furthermore, all our consultations are operated on a no-obligation basis.
How Does the Prosecution Prove Guilt in a Tampa Drug Manufacture Case?
There are three things that the prosecution must prove beyond a level of reasonable doubt in a drug manufacture with intent to sell case. All three of these things must be proven, and the responsibility for the burden of proof lies with the government. This can often give your criminal defense attorney the opportunity to get the charges leveled against you reduced or dismissed.
The three things that need to be proven beyond a reasonable doubt in a drug manufacturing with intent to sell case are as follows:
The accused party was in possession of a substance, and they had both the intent to sell this substance and had manufactured it/had the intent of manufacturing it.
The substance in the possession of the accused party was a controlled substance covered by Florida Statute 893.13.
The accused in possession of the controlled substance was fully aware that the substance in question was illegal.
To prove the intent to sell section of charges in a case like this, there are several factors that Tampa law enforcement officers usually use to demonstrate the accused had the intent to sell:
The accused was in possession of a large amount of cash. This cash does not have to be upon the person of the accused, it can also be in their home, or their vehicle stashed near where the drugs were found.
There was an incriminating amount of drug packaging items or equipment located close to the controlled substance. For example, a large number of small baggies were also found.
Drug paraphernalia was found in the home, car, or upon the person of the accused. Paraphernalia that can indicate intent to sell would include mixing devices, balances, scales, rolling papers, and testing kits.
The accused had weapons in their possession.
Law enforcement had been tipped off by people associated with the accused that they had the intent to sell a controlled drug.
The amount of controlled substance found in the possession of the accused was large enough to demonstrate the intent to sell.
If you are in the position of having been charged with possession or manufacturing a controlled substance with the intent to sell, having a criminal defense attorney with knowledge of these proofs can be the difference between a first-degree felony and its associated mandatory minimum sentence and a third-degree felony or even complete dismissal of the charges against you.
Don't take chances with your future. Secure the best chance of freedom by hiring an experienced criminal defense lawyer from The Law Place.
Remember, even once the mandatory minimum jail sentence for a Tampa drug crime is over, the criminal record will continue to follow you. This isn't just limited to Tampa or Florida either. All across America, you will struggle to gain employment due to your past convictions.
What Other Defenses Could Your Criminal Defense Attorney Utilize?
Aside from contesting the above points of proof in your drug manufacturing case, there are several other defenses that criminal defense attorneys from The Law Place have had success with.
The following defenses may lead to your attorney getting the charges against you lowered or dismissed:
The weight of the controlled substance in the possession of the accused was weighed incorrectly and, therefore, did not meet the boundary for the charges.
Law enforcement personnel obtained the evidence for the case in an unlawful manner. This could be using an invalid warrant or not using a warrant at all. In this case, all evidence would become inadmissible in a court of law.
The one accused of manufacturing a controlled substance was, in fact, misidentified as the suspect.
The way in which the law enforcement personnel identified the controlled substance contained one or more flaws.
The controlled substance or equipment allegedly used for manufacturing said controlled substance did not actually belong to the accused.
Law enforcement personnel acted in a manner that could constitute unlawful entrapment.
Any good attorney should first thoroughly discuss the specifics surrounding your personal case with you and base your defense around these.
All the attorneys working for The Law Place are well-versed in this practice. We will listen to your story and the charges against you, whether they are false or not, with trust and no judgment. The more information you feel comfortable divulging to your attorney, the more we can tailor your defense to you.
In terms of tailoring, we will consider the details of your story and tailor it not only to the point of your defense but also for the audience of the courtroom, both the judge and jury. All of this will afford you the very best chance of getting the charges against you minimized as much as possible.
How Much Will a Criminal Defense Attorney From The Law Place in Tampa Cost You?
Unfortunately, due to the huge range of possibilities involved in these cases, both in terms of the specifics of the charges against you and the individual factors unique to your story, giving an exact price for our services without speaking to you is impossible.
However, the good news is that we are committed to our promise of full transparency as soon as we know the details of your case. Once your free consultation is over and you have come in for a case evaluation, we will be able to explain exactly how much the fees will cost you, and we can work together to decide on a personalized payment plan for you. Here at The Law Place, we truly believe that trust is at the heart of a good criminal defense process, and we work at all levels to ensure consistency in this.
Additionally, when the total cost of fines, lost earnings from a period of incarceration, and the struggle to find work with a high-level drug crime conviction on your record are considered, it is almost certain to be more expensive o not seek high-quality legal representation.
Contact The Law Place Today
When it comes to the charges associated with manufacturing a controlled substance, especially being charged with intent to sell on top of that, you cannot afford to mess around when it comes to legal representation.
Here at The Law Place, our team of experienced and knowledgeable lawyers has combined experience of over 75 years between them. Unlike your average law firm, we also work on every case as a team. While you will have a primary attorney, you will also benefit from the pooled resources and wisdom of every single member of our team. This means that every possible avenue of your defense will be recognized, interrogated, and explored to give you the best chance of an unrestricted future.
If you would like more information or free legal advice concerning your specific situation, please don't hesitate to get in touch for a free telephone consultation. We ensure that our telephone lines are open 24 hours a day, 7 days a week for your convenience. Our calls are also fully protected by the attorney-client relationship before you've even committed to spending a single cent. As well as this, you will be under no obligation after speaking to us.
We have helped many people in similar positions to yours. Things can seem entirely hopeless in the face of the harshness and complexity of Florida's drug laws. Become part of our success story at the same time as ensuring the best future for yourself by contacting our Tampa office today.
Call our office at (941) 444-4444 today and take the first step in securing yourself the best possible defense against your charges.