If you or a family member has been injured in a Lakeland truck accident, you are likely eligible to recover compensation. Trucking accidents frequently cause serious injuries and catastrophic damage. If you have been involved in one of these accidents, your life may have been altered forever. A truck accident lawyer can fight to help you recover some justice.
We understand that no sum of compensation will ever take away the pain and trauma you have experienced. It can, however, help with the medical bills and other costs you have unfairly had to face. You don't have to suffer alone through this. Our team has helped many truck accident victims receive the maximum sum of compensation they deserve, and they can help you too.
To begin your compensation journey, contact The Law Place to schedule your free consultation. Our team is available 24 hours a day, seven days a week to take your call. Call us now at (941)-444-4444.
Common Injuries Suffered by Truck Accident Victims
Most Lakeland truck accidents result in victims suffering severe injuries. The large size and weight of these motor vehicles mean that they can be deadly if involved in a truck wreck. Victims lucky enough to survive a crash with a truck can suffer some of the following truck accident injuries:
Spinal cord damage.
Traumatic brain injuries (TBI).
Neck injuries.
Back injuries.
Paralysis.
Lacerations and cuts.
Burns.
Internal bleeding
Internal organ damage.
Broken bones and fractures.
No matter whether you have suffered minor or serious injuries in a Lakeland truck accident, you will likely be entitled to compensation. A truck accident lawyer will examine your injuries and medical bills to determine the fair sum of compensation that you deserve. Once they have determined this, they will enter negotiations with your insurance company, the trucking company, and the trucking company's insurance company to ensure that they pay out what you deserve. Our team will not settle for a lowball offer. Your lawyer will not stop fighting until justice is served.
Damages that Can Be Claimed in Truck Accident Cases
Truck accident victims can claim compensation for a range of damages, including:
Medical bills.
Future medical treatment.
Lost wages.
Reduced earning capacity.
Wrongful death.
Permanent disability.
Pain and suffering.
Some damages, such as pain and suffering, are difficult to quantify. This is why we strongly advise that victims hire a reputable Lakeland truck accident attorney. An attorney will be able to examine and determine these non-economic damages. By seeking professional legal help, you will ensure that you recover the maximum amount of compensation possible.
Our team of dedicated attorneys fight and win for Floridians.
Common Causes of Truck Accidents in Lakeland, FL
Truck accidents in Lakeland occur for several different reasons. Sometimes, truck drivers and trucking companies can be at fault, and other times, a third party can be to blame. Although, because the state of Florida is a no-fault state, you can recover compensation regardless of where the fault lies.
Our team of truck accident lawyers has helped countless victims recover the compensation they deserve. From our years of experience working on these cases, some of the most common causes of truck accidents are listed below.
Vehicle Faults and Poor Maintenance
Every motor vehicle operated on Florida's roads must be regularly serviced and maintained to a good standard. Faulty vehicles are a leading cause of traffic accidents in the state every year. Commercial trucks must receive adequate maintenance. This is because they travel hundreds of kilometers every week. The great amount of usage they receive makes them more prone to malfunction and encounter issues.
Some common faults that trucks can encounter include blown-out tires, broken lights, and worn-out brake pads. Any of these issues have the potential to cause a catastrophic accident. It is largely the responsibility of trucking companies to ensure their fleet of vehicles is safe. In serious truck accidents that have caused fatalities and/ or severe injuries, victims will likely be able to sue trucking companies for their negligence.
Tired Truck Drivers
Another leading cause of Lakeland truck accidents is driver fatigue. Tired drivers can cause fatal accidents as they lose concentration on their surroundings. Unfortunately, it is not uncommon for truck drivers to operate their vehicles tired. The trucking industry is tough, and companies generally force strict deadlines upon their drivers. Therefore, the pressure truck drivers face making these deadlines result in them making reckless decisions to drive while tired.
Insufficient Truck Driver Training
Unlike passenger vehicles, trucks are complicated vehicles that require drivers to receive additional training to operate them. Although many truck drivers go through adequate training, there are a few drivers that don't. They may lie about their experience or drive with fraudulent licenses. Inexperienced drivers can cause serious semi-truck accidents. For example, it is not uncommon for an inexperienced driver to cause a jackknife accident. It only takes one wrong move while operating a truck to cause a disaster.
Speeding
A further leading cause of truck accidents in Lakeland is speeding. Truck drivers that operate their vehicles over the legal speed limit are very dangerous. The large size and weight of these vehicles mean that they have much greater stopping distances than average passenger vehicles. Therefore, a speeding truck is highly unlikely to come to a safe stop once a driver has noticed a hazard.
Driving While Intoxicated
Driving Under the Influence (DUI) is a major criminal offense in Florida. It is very dangerous and accountable for hundreds of fatalities every year in Florida. Driving while intoxicated is dangerous because it can slow down reaction times and cause drivers to make reckless and irrational decisions. Commercial truck drivers in Florida are subjected to stricter intoxication laws than average passenger vehicle motorists.
Distracted Driving
An increasingly common cause of traffic accidents in Florida is distracted driving. Today, more than ever before, drivers are being distracted from the road ahead of them. For example, cell phones, navigation systems, food, passengers, electronic devices, and more, have the potential to cause a traffic accident.
Improperly Loaded Cargo
Another common cause of truck accidents in Lakeland is improperly loaded cargo. When cargo hasn't been secured and loaded properly, there is a high chance that it will shift around during its transportation. This is dangerous because shifting cargo can cause a truck to become imbalanced. When an unbalanced truck attempts to turn, there is a chance that the truck could tip over. The damage caused by a truck that tips over can be catastrophic. The vehicles and people caught under the truck will be crushed.
The Difference Between Truck and Car Accidents
The main difference between a car accident and a truck accident in Lakeland is that there is usually a difference in ownership that can make recovering compensation difficult. In car accidents, the driver typically owns the vehicle they are driving. This means that it is clear that the driver is responsible for both their actions and the safety of their vehicle. In trucking accidents, however, fault can lie with either a truck driver and/ or with a truck company.
It can be more challenging for a truck accident attorney to recover compensation when a trucking company is involved because they typically will have to go up against the trucking company's strong legal team. Furthermore, there are additional state and federal laws that apply to trucks that will need to be navigated. An experienced truck accident lawyer can help guide you through these laws and help you recover the compensation you deserve.
We're Florida's top litigation team with over 75 years of combined experience
Federal Law and Commercial Trucks
The trucking industry in the United States is monitored by the Federal Motor Carrier Safety Administration (FMCSA). This organization is involved in the passing of regulations that all truck drivers and companies must abide by. Some of the laws that apply to the trucking industry are outlined below.
Working Hours
Truck drivers in the U.S. can legally only operate a vehicle for 11 hours if they're working a 14-hour shift. It is then required that they take at least 10 hours off work to sleep and rest. Regulations concerning service hours were introduced to try and reduce the number of truck crashes caused by driver fatigue.
Truck Driver Intoxication
The FMCSA has imposed a blood alcohol concentration (BAC) limit of .04% on all truck drivers. This is half of the limit imposed on regular drivers. Most drivers in Florida will only be arrested if their BAC is .08% or more. Not only this but truck drivers are not allowed to carry alcohol bottles in their vehicles unless it forms part of their cargo. They are required to undergo random sobriety testing too. All of these measures have been implemented to try and prevent truck crashes caused by DUI.
Physical Fitness
Trucks are not easy vehicles to operate and all drivers must have a certain level of fitness to drive them. Drivers are required to undergo physical fitness tests every two years to determine whether they are capable of operating these vehicles. If test results indicate that a driver has poor fitness levels, they can have their Commercial Driver's Licence (CDL) revoked.
Securing Cargo
It has already been established that improperly loaded cargo is a leading cause of truck accidents in Lakeland, FL. Therefore, truck drivers are required to learn how to load and secure cargo safely. This information can be delivered during training sessions.
Truck Driver Training
All commercial truck drivers in Lakeland must possess a Commercial Driver's License (CDL). Without one of these licenses, they cannot lawfully operate a commercial vehicle. To earn one of these licenses, drivers are required to take lessons, training courses, and tests. Drivers tasked with transporting hazardous materials, such as oil and chemical waste, are required to complete further training.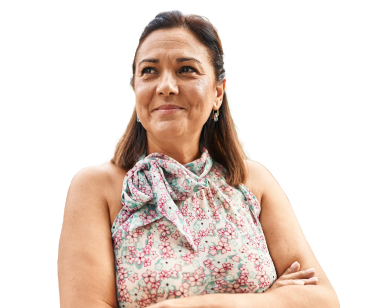 From the initial call to updates on your case status, we are here to get you answers.
Florida Law and Commercial Trucks
The state of Florida has some specific regulations that commercial trucks must abide by. These include:
A truck driver must carry a valid tag and registration at all times.
A valid state or Department of Transportation number must be displayed on the truck.
All vehicles that weigh over 26,000 pounds, have three or more axles, operate on the interstate, and more, are required to display a fuel decal.
All trucks must be regularly serviced and maintained to a high standard.
No truck can weigh more than 80,000 pounds.
No truck can be taller than 13'6″.
What to Do After Suffering a Lakeland Truck Accident
Suffering a truck accident in Lakeland can be very traumatic. We hope that you never have to experience such an awful event. However, if you are ever unfortunate enough to be involved in a truck accident, there are a few things you can do at the accident scene to protect your legal rights, health, finances, and more. We have outlined some advice below.
Stay Calm
The best thing you can do is remain calm. We understand that adrenaline can run high but making sudden movements could be disastrous if you have sustained serious injuries. You should try and assess the severity of your injuries before moving. If it is safe to do so, you should remain in your seat and wait for emergency services to arrive.
Dial for Emergency Services
If no one else has already done so, you should dial 9-1-1. Major truck accidents need to be reported to the police by law. Furthermore, the presence of the ambulance service may be required. Do not fear the medical bills, a Lakeland truck accident lawyer can help you recover these costs at a later date.
Collect Evidence
If you are well enough to do so, we advise that you gather evidence of the accident scene. This can include taking photos, taking videos, collecting the contact details of witnesses, noting the truck's license plate, and more. The more evidence you can collect, the stronger your compensation claim will be.
Don't Apologize
After suffering a Lakeland truck accident, you must not admit fault, apologize, or give a statement to law enforcement officials before you have had the chance to talk to an attorney. Everything you say and do after your accident can be held against your case. Reputable truck accident attorneys can advise you on what to say to protect your rights and case.
How a Lakeland Truck Accident Claim Works
The state of Florida is a no-fault state. This means that the first port of call for most people who have suffered truck accident injuries is to seek compensation from their Personal Injury Protection (PIP) insurance. However, truck accidents generally are severe and cause thousands of dollars worth of damages. Commonly, truck accident damages exceed PIP coverage.
In high-value cases, truck accident attorneys will help their clients to file lawsuits against truck companies and more. For your best chance of recovering the full amount of compensation that you deserve, you need to contact an experienced law firm. Our team of attorneys at The Law Place has over 75 years of combined experience. No case is too big.
How a Lakeland Truck Accident Lawyer Can Help You
A Lakeland truck accident lawyer can help you in several ways, including:
Offer you some honest and unbiased legal advice about the options available to you.
Answer all of your questions.
Examine the evidence and complete investigations.
Build you a strong personal injury claim.
Help you file lawsuits.
Defend your interests in the courtroom.
Complete all the necessary paperwork on your behalf.
Handle negotiations with your insurance company and other parties.
Be a trustworthy and supportive figure that you can depend upon.
When Should I Make My Truck Accident Claim?
If you or a loved one has suffered injuries in a Lakeland truck accident, you need to act quickly. Unfortunately, Florida's statute of limitations does not grant you infinite time to make your claims. According to Florida statute 95.11, you only have four years to file a personal injury claim following your accident.
When it comes to cases involving fatalities, the law is even stricter. Families who have lost loved ones in truck accidents only have two years to file wrongful death claims. Although this may seem like plenty of time, the years pass quickly. If you miss out on filing a claim during this time, your case will be barred, and it will be near impossible to recover compensation. Don't let this happen to your case. Give The Law Place a call today to begin your compensation journey.
How Much do Lakeland Truck Accident Victims Recover in Compensation?
The amount of compensation that Lakeland truck accident victims can recover in compensation will depend on many factors. Some of these factors include:
The severity of injuries sustained.
The number of medical costs experienced.
The amount of property damage sustained.
Who is the negligent party is.
Whether the Lakeland truck accident lawyer backing the case is experienced, knowledgeable, and reputable.
Contact The Law Place Today!
Suffering a serious truck accident in Lakeland can have devastating consequences. If you or someone you love had unfairly been injured in one of these accidents, our law firm can help you.
Our team of lawyers has over 75 years of combined experience filing personal injury claims. We have helped countless clients recover the maximum amount of compensation they deserve.
To organize your free legal consultation with a truck accident lawyer in Lakeland, call us now at (941)-444-4444.