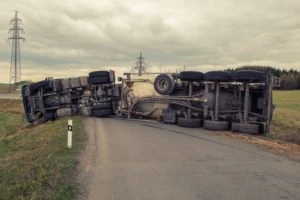 Big rig trucks can be found on almost all major highways in the United States, with Clearwater being no exception. Truck accidents involving a big rig truck are rare; however, if you or someone you know has been the unfortunate victim of one of these truck accidents, you may need the help of a skilled truck accident attorney.
A truck of this kind can weigh several tons, and when they are involved in an accident, the damage and harm caused can be catastrophic. You may be facing an immense amount of medical bills and vehicle repair costs. A truck accident attorney at The Law Place can help fight for your right to your entitled compensation.
Contact us today for a free consultation with a truck accident attorney. Breathe easy knowing that your case will be in capable hands. The Law Place is committed to our clients, and we will fight to ensure that they receive a fair settlement.
Our phone lines are open 24 hours a day, seven days a week. Call us today at (941) 444-4444 and discuss your personal injury lawsuit.
What Are the Most Common Causes of Big Rig Trucking Accidents in Clearwater, FL?
Car accidents occur regularly in Clearwater, and most of the time, they are not severe in nature or life-threatening. A truck accident will likely have a far more severe outcome, such as debilitating injuries and even death for those parties involved.
A truck accident can occur for a variety of reasons. Some of the most common causes for a truck accident to occur in Clearwater include:
Fatigued truck drives.
Overloaded cargo.
Trucking company negligence.
Distracted or negligent truck drivers.
Aggressive driving.
Truck driver driving under the influence of drugs or alcohol.
Defective vehicle parts.
Poor maintenance of the truck.
Regardless of how your truck accident was caused, if you have suffered as a result, you may have a case for compensation. Sometimes a truck accident can be the fault of a truck driver and their reckless behavior. A truck accident can also be the fault of a trucking company if they have prioritized profits over safety and failed to properly maintain the truck, for example.
A truck accident attorney at The Law Place in Clearwater, FL, will be able to investigate your truck crash to determine who the liable party is. Contact us today for a free consultation with a skilled attorney.
What Damages Can You Claim in a Tampa Big Rig Trucking Accident?
In Clearwater, all road accidents have very similar claims that a victim can file for. Our law firm frequently helps our clients to achieve compensation for the following if they have been involved in any form of vehicle accident, including a trucking accident:
Medical expenses.
Future medical expenses.
Loss of wages.
Loss of earning capacity.
If you or a loved one has suffered after being involved in a truck accident, you may want to seek the representation of an accident lawyer. At The Law Place, we recognize that no amount of compensation will ever take away the trauma and pain you will have experienced. However, we would hope that we could make your life a little easier for you. We can relieve you of an immense amount of stress by allowing one of our lawyers to handle all of the paperwork and legal negotiations on your behalf for your truck accident injuries.
Who Is Liable in a Truck Accident?
Establishing who is liable is a key factor in any motor vehicle accident claim. Accidents that occur in the trucking industry tend to be unique, and there can often be multiple parties liable to any potential claim.
Truck drivers are not the only party that can be held liable for a truck accident claim in Clearwater. It will depend on the circumstances of your accident for establishing who exactly is liable. A Clearwater truck accident lawyer may be able to determine whether liability for your accident can be held against any of the following parties:
Truck drivers.
The trucking company.
The truck manufacturer.
The parts manufacturer.
The insurance provider.
Third-party companies.
The motor carrier.
Other drivers at the scene.
It can be complicated trying to establish who the liable party is following a truck crash. If you seek the representation of a lawyer at The Law Place, they will be able to investigate your accident and determine this for you.
How Is a Clearwater Big Rig Truck Accident Investigated?
We recommend that if you suffer a truck accident of any kind, whether that be with an 18-wheeler or tractor-trailer, that you contact a Clearwater truck accident attorney as soon as possible to begin an investigation into your case. Our attorneys at The Law Place are incredibly thorough in their work, and we can guarantee that no stone will be left unturned in the investigation of your accident case.
The trucks that operate in Florida are required by law to be fitted with an Event Data Recorder (EDR), also known as a black box. These devices can provide your attorney with essential pieces of evidence for your case. This is because they store data concerning what the vehicle was doing before, during, and after your accident occurred. This device will be able to help an investigator establish whether proper safety precautions were undertaken by the truck driver in Clearwater.
Not only will an attorney at The Law Place analyze the black box data and trucking company records, but they will also review the scene of your Clearwater truck accident. They will interview any witnesses, take statements from both the trucking company and driver, check local traffic signage, and examine skid marks on the roads. These are only some of the things that an attorney can do for you to strengthen your case and any claim that you may be entitled to. If you or someone you know has been the innocent victim of a trucking accident, you need a reputable law firm on your side, fighting for your case. Don't hesitate to contact us today for a free case evaluation.
Is It Important to Act Quickly After a Truck Accident?
After suffering a truck accident, it is essential to act quickly. Truck accidents are far more unique than a standard passenger vehicle collision, so seeking the help of a reputable lawyer is very important if you have been the victim of a crash with an 18-wheeler truck, tractor-trailer truck, or a truck of any kind.
The nature of these claims revolves around proving a party to be at fault for the accident. The likelihood is that there will be many parties who could be held liable in your case. To receive the full amount of compensation that you deserve, your attorney will have to establish liability and gather the necessary evidence to prove it.
Most trucking companies and insurance companies will have experience in facing accident claims and will understand how costly a claim against them could be. Consequently, this forces them to act quickly and have their legal team arrive almost immediately on the scene of the crash. Therefore, you must seek the help of an accident lawyer at The Law Place quickly if you want any hope of achieving the maximum amount of damages that you deserve.
The damages that you could achieve in a truck accident case are far greater than a normal collision case. Often this is because the damage and injuries caused are more severe. Don't waste another second; call us today for a free consultation.
How Should You Deal With Clearwater Insurance Companies?
It can be very difficult to deal with insurance companies. They are essentially large businesses only concerned about maximizing profits. They will likely do all that they can to protect themselves and devalue your claim.
We would advise that you speak to a skilled lawyer before contacting your personal insurance company. The law in Florida states that you must contact your insurance company following a crash. Usually, you will only have a maximum of 10 days to do so.
If you do contact them before you have the chance to speak to a lawyer, we advise that you only state the facts about the incident. You must refrain from informing them about any injuries suffered at this stage, especially if you are unaware of the full extent of them. We advise that you speak to a lawyer before making contact with your insurance company, as anything you say to them can be negatively held against you later on.
How Much Does It Cost to Hire a Truck Accident Lawyer?
At The Law Place, we understand how traumatic a truck accident can be, and our sympathies are with you at this difficult time. Coping with both potentially serious injuries and legal obstacles can be an incredibly daunting task. We would like to make this easier for you. After seeking a free consultation with one of our Clearwater truck accident lawyers, they will be able to go over all the legal options available to you.
Our law firm operates on a contingency basis, which means that we don't get paid until you receive a settlement. All of our legal fees will be deducted from your compensation that you receive once we win your case. If, for some reason, you don't win your case, you won't owe us a single cent.
It is important to know that all contingency fee structures are monitored by the State Bar Association. This association sets out the guidelines for how much lawyers can charge for their services. Do not worry about our fee structure. One of our lawyers will be able to fully explain all of the details to you during your consultation. You will never have to worry about receiving surprise bills through the post. Contact us today if you have any further questions or queries.
What should I do immediately following a big rig truck accident in Clearwater?
After ensuring your safety and that of others, call emergency services for medical attention, even for what seem like minor injuries, as issues like spinal cord injuries may not be immediately apparent. It's crucial to document the accident scene, including taking photos if possible, and then contact a Clearwater big rig truck accident lawyer for legal guidance, especially due to the complexity of such cases.
How can a Clearwater truck accident lawyer assist if I've been hit by a truck driver?
A Clearwater truck accident attorney can offer invaluable assistance, from investigating the accident involving large trucks to dealing with the insurance company. They can also help recover compensation for damages like medical expenses and future medical expenses you may incur.
What types of compensation can truck accident victims in Clearwater seek?
Victims of truck crashes can seek compensation for various damages, including medical bills, lost wages, pain and suffering, and in tragic instances, wrongful death claims if the accident resulted in a fatality.
Are truck accident cases more complex than other traffic accident cases?
Yes, truck accident cases often involve more complex legal issues due to the size of the vehicles involved, the severity of injuries, and the multiple parties that could be liable, such as the truck driver, trucking company, or manufacturers.
What are the common causes of truck accidents attributed to truck drivers?
Common causes include driver error, reckless driving, or driving under the influence. Commercial truck accidents may also result from driver fatigue or failure to adhere to the trucking industry regulations.
How does distracted driving by commercial truck drivers contribute to accidents?
Distracted driving takes a driver's attention away from the road, which can be particularly dangerous when operating a commercial truck due to their size and the difficulty of maneuvering quickly in an emergency.
What steps are involved in filing a truck accident claim in Clearwater?
Filing a truck accident claim typically involves gathering evidence such as accident reports and medical records, understanding the trucking industry's legal standards, and possibly working with accident reconstruction specialists to establish fault.
Why is it important to have an experienced truck accident lawyer for serious injuries from Clearwater truck accidents?
An experienced truck accident lawyer understands the legal battle that often ensues in truck accident cases, especially when severe or devastating injuries are involved, such as traumatic brain injuries. They can navigate the complexities of the case and work towards achieving a fair financial recovery.
Can truck accident lawyers help if the trucking company disputes their driver's fault in the accident?
Yes, truck accident attorneys can challenge the trucking company's claims, potentially uncovering negligent acts that could shift liability back onto the company or driver.
What kind of legal team should represent victims in complex truck accident cases in Clearwater?
Many truck accident victims dont realize that they should seek out a legal team with a solid track record in handling truck collisions, like Clearwater truck accident lawyers, who have the expertise and resources necessary to represent injured victims effectively.
Contact One of Our Clearwater Truck Accident Attorneys The Law Place Today!
If you or someone you know have been the victim of a truck accident that wasn't your fault in Clearwater, contact our personal injury lawyers today at The Law Place in Florida.
Our legal team has a combined experience of over 75 years, so you can ensure that your case will be dealt with in the most capable hands. Our lawyers always work as a team in all of our cases to ensure that you benefit from everyone's experience. It is this teamwork that makes our law firm unique and sets us apart from all other law firms in Florida.
If you think you may have a case eligible for compensation, contact us today. We are available 24 hours a day, seven days a week, to listen to you. Call us at (941) 444-4444.