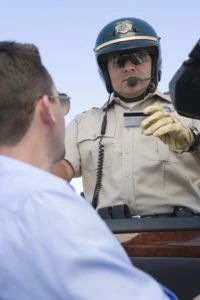 Driving with a suspended license in Punta Gorda is a serious offense, and if you are caught, you could face severe penalties. Too many drivers plead guilty to suspended license charges without ever consulting a criminal defense attorney. The penalties for driving with a suspended license are serious and can have long-term consequences in the State of Florida. Therefore, it is important to seek legal advice from a reputable law firm.
At The Law Place, our highly experienced lawyers have helped countless clients who have been caught driving with their license suspended or revoked, and they can help you too. We have practice areas all over Florida, so we can help you in Punta Gorda. If you are being accused of a traffic offense in Punta Gorda, contact our law firm today to schedule a free consultation with a criminal defense lawyer. Call us now at (941) 444-4444. Phone lines are open 24/7.
What Are the Penalties for Driving With a Suspended Driver's License?
Florida State Statute 322.34 outlines the penalties that drivers of motor vehicles can face for driving with a suspended license in Punta Gorda. For your first offense, if you have been caught driving and you were aware of your license suspension, you could expect to serve 60 days in county jail and fines up to $500. Your second offense may be classified as a first-degree misdemeanor, and you could serve a maximum of one year in jail. Your third offense may be charged as a felony as you could expect to serve a maximum of five years in jail and pay fines up to $5,000.
The penalties for driving when you are serving a driver's license suspension are very serious. This is why you should contact an experienced criminal defense attorney at a reputable law firm as quickly as possible. Our traffic defense attorneys will be able to fight your case and ensure that you escape the most severe penalties. If you have any questions concerning how our Florida criminal defense attorneys can help you, call us today to schedule your free consultation.
Our team of dedicated attorneys fight and win for Floridians.
What Are the Reasons Why Your License Can Be Suspended?
There are many reasons why your driver's license may be suspended in Florida. Your license can be suspended for the following reasons:
Driving under the influence (DUI) arrest or conviction.
Points suspensions.
Failure to appear in court.
Failure to maintain continuous insurance.
Drug-related convictions.
Failure to pay fines.
DUI refusal.
If you are serving a suspended license in Florida, our lawyers can help explain to you why this is the case. If you have had your license suspended unfairly, it is also worth contacting a lawyer at The Law Place to examine your case for misconduct.
What Do You Do if You Are Pulled Over With a Suspended License?
If a police officer pulls your vehicle over in Punta Gorda and you have a suspended license, you must stop your vehicle immediately. For your best chance of avoiding a charge, you must be polite to the officer. Comply with everything they say and give them your license, vehicle registration, and insurance details. You should not make any statements either. If you admit that you were aware that your license was suspended, you will damage your case.
We're Florida's top litigation team with over 75 years of combined experience
What Defenses Can a Criminal Defense Attorney Use?
Our criminal defense lawyers at The Law Place have helped countless clients with traffic tickets to escape the very worst penalties for their offenses. Our lawyers can fight for your case if you have been caught driving with a suspended license. Some of the common legal defenses and legal strategies that a lawyer may use are as follows:
That the accused was not driving the motor vehicle.
The accused was unaware of their suspended license.
The accused was not driving on public roads.
The traffic stop of the accused was unlawful.
The driver's license of the accused had been reinstated.
The vehicle the accused was driving does not classify as a "motor vehicle."
No matter your traffic offense, a defense lawyer at The Law Place can help you. Contact a lawyer at our firm to schedule your free consultation today.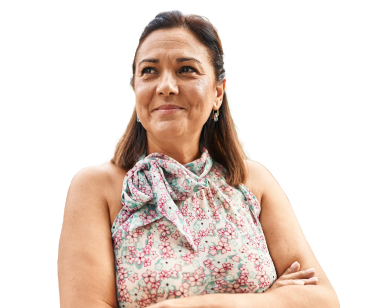 From the initial call to updates on your case status, we are here to get you answers.
Contact The Law Place Today
If you have been caught driving in Punta Gorda with a suspended license, a criminal defense lawyer at our firm can help you. No matter the traffic offense, our legal team has years of experience defending clients, and they are fully capable of defending your case too.
Our office is open 24 hours a day, 7 days a week, to listen to your call. If you have been arrested and/ or are facing a traffic conviction in Florida, call a criminal defense lawyer today to schedule your free consultation. We can offer you some honest and unbiased legal advice. Don't waste another second. Call us now at (941) 444-4444.