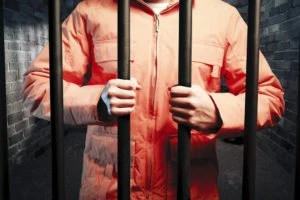 Florida is governed by both federal and state law. Federal crimes are common and cover a range of offenses that range from misdemeanor offenses to felony offenses. However, federal crimes tend to be more serious in nature, and it is recommended that you seek out quality representation if you are being accused of a federal crime.
If you find yourself in a federal court case, then you will experience the impact of federal authorities. It is important to have legal representation to support you through your legal battle.
At The Law Place, we have a broad scope of experience aiding our clients with both state and federal charges. Our criminal defense lawyers boast over 75 years of combined experience, and we will work as a team to develop the best possible defense strategy for your case.
Our phone lines are always open. That way, you can seek legal advice when you really need it. Whatever time it is, we are here for you. Contact us today at (941) 444-4444 for a free consultation with a North Port federal criminal defense attorney.
Definition of a Federal Crime
A federal crime is one that violates U.S. federal laws, as opposed to state-specific legislation. You can find out about federal crimes in detail via the United States code.
As a citizen of North Port, you are likely familiar with Florida legislation and court systems. However, if you are accused of breaking a federal crime, then the process will be different.
Often federal crimes are committed across more than one state, i.e., cyber crimes and financial crimes. Other times, the government can decide that your actions fall under their jurisdiction. One example might be if you committed the crime on federal lands, such as a national park or military base.
The Different Kind of Federal Crimes in North Port, FL
People often confuse state crimes with federal crimes. They can be similar due to the legislation in place that created the law. Federal crimes tend to be more serious in nature. It is likely to be a federal crime if you are considered a threat to public safety.
Some examples of federal crimes include:
Counterfeiting and forgery.
Cybercrime.
Organized crime.
Violent crimes.
Drug offenses.
Child pornography.
Terrorism.
Threats against government members.
Counterintelligence crimes.
Immigration crimes.
Money laundering.
Tax evasion.
Theft of jewelry, art, or items of extreme value.
Violation of civil rights.
Penalties for Federal Crimes in North Port, FL.
Like state law, each federal law is different. Federal crime covers a broad scope of acts, and the punishments vary accordingly. However, here are some examples of common federal crimes and their penalties.
Firearm Violations
The penalties surrounding firearms vary widely depending on the crime. However, the minimum sentence is a one-year jail sentence and a fine of $1,000. For more serious firearm violations, the maximum prison sentence is 30 years and a fine of up to $10,000.
Bank Fraud
If convicted of bank fraud, the fine is severe. You could receive a fine of up to $1,000,000 as well as 30 years imprisonment.
SecurityFraud
When it comes to security fraud, the court system determines the fines. Usually, it is based on how much money was originally attained via fraud. But you could expect a maximum of 25 years in prison if convicted of security fraud.
Healthcare Fraud
Healthcare fraud fines are also representative of the value at which funds were fraudulently obtained. A prison sentence for healthcare fraud could range from 5 years to a life sentence.
White-Collar Crimes
White-collar crimes are also dependant on the amount of money obtained, but it could lead to a $10,000 fine and up to 30 years in prison.
What Are the Defenses Against Federal Crimes?
If you are under federal investigation, then the process will take a long time. This is good because it allows your legal representation to fully investigate your case and shape a strong defense. Sometimes, it may be possible to have your charges dismissed entirely. According to the U.S. Department of Justice, if there is sufficient evidence, then you can claim unwilling involvement for these crimes. However, you stand a much better chance of dismissal with proper representation.
If the dismissal is not possible, then your defense will aim to have your charges reduced as much as possible. Another possibility is that your attorney can attempt to negotiate a plea bargain in order to minimize the penalties against you.
Federal crimes vary massively, and your defense will depend on the details of your case. However, it is important to be honest and upfront with your criminal defense attorney so that they can do everything possible to help you. And don't worry, you will be protected by the attorney-client privilege, so nothing you tell us can be used against you.
FAQs About Federal Crimes
I've Received a Letter From the Federal Government Confirming Their Investigation. What Happens Next?
It is important that you take any letter you receive from the federal government seriously. You should contact a North Port criminal defense attorney as soon as possible so that they can guide you through the process and ensure that you do not act in any way that hinders your case.
Is the Government Always Successful in Convictions?
While the government has a good track record of securing federal prosecutions, with a North Port criminal defense attorney by your side, you stand a better chance at success.
Is a Plea Bargain the Right Thing for Me to Take?
Most federal cases result in some kind of conviction, and often reducing penalities is the key focus. For this, the best option might be a plea deal. In a plea deal, you accept responsibility in exchange for a lower sentence. It may also involve some kind of action on your end, such as rehabilitation.
If you do accept a plea deal, then it cannot be appealed. Therefore, it requires serious consideration, and the decision should not be made lightly. Your North Port criminal defense lawyers will help you decide whether a plea deal is the right course of action for you. Their professional advice and guidance are crucial so that you can make an informed decision.
What Rules Does the Government Have to Follow When Issuing a Sentence?
The government is required to adhere to the United States Sentencing Guidelines. The guidelines are complex and cover information such as:
Past criminal convictions.
Possible role in aiding the government investigation.
Additional background information on health and family history.
The severity of the crime.
Your role in the crime.
Relevant conduct.
Contact The Law Place, North Port, FL., Today
At The Law Place, our criminal defense lawyers have over 75 years of experience collectively, serving North Port and the rest of Florida. We are committed to doing everything possible to support you by building a solid defense.
Our phone lines are open 24/7, so a free consultation is there for you when you need it most. Contact us now at (941) 444-4444.