As is the case all throughout the State of Florida, the roads in Bradenton can be a dangerous place for drivers. This is due to the large number of accidents that happen on the roads every year, including both car and truck accidents. When truck accidents happen, however, they pose a much higher risk of serious injury and property damage due to the size and weight of the vehicles. As their impact is so forceful when they do crash, these accidents can often tragically lead to death.
The number of trucks on the road has increased in the past couple of years, particularly delivery trucks. UPS is a main delivery trucking company in the United States and is well-known to consumers for its fast delivery service. It is common for a UPS truck accident to happen for a number of reasons, including fatigued truck drivers, driving under the influence, stressful deadlines, or the trucking company making shortcuts. When a truck accident does happen, it is important that you receive the compensation you are owed.
Here at The Law Place, we have over 75 years of combined experience in multiple practice areas, including truck accidents. Our team of skilled truck accident lawyers is here to give you the best legal advice and assistance that you need in order to get compensation from big trucking companies such as UPS. We offer a free consultation where you can get advice from a truck accident lawyer with no strings attached. Our top priority is ensuring that you receive justice for any personal injury or damage that you've suffered.
Call us today to schedule a free consultation at (941) 444-4444. Our lines are open 24 hours, 7 days a week.
UPS Truck Accident Statistics
As UPS is the biggest commercial trucking service in the world, it is very common for an accident involving these delivery trucks to happen. The Safety Measurement System provides a large volume of data indicating how present these trucks are on the roads of America in addition to their level of safety. Their data shows that there are presently 118,498 UPS truck drivers on the roads of America in addition to 121,929 trucks. It is understandable how many accidents involving UPS truck drivers happen, given the massive number of these vehicles on the road.
The Safety Measurement system provides us with additional data on how many accidents UPS trucks have been involved in and how many violations they are guilty of. It found that in the last 24 months, there have been 2,655 crashes involving these vehicles, and upon carrying out inspections, they found 4,863 safety violations. The number of unsafe driving violations amounted to 2,098 during this time, in addition to 10 violations involving alcohol or drugs.
These statistics indicate clearly that there is a major problem with these large trucking companies, which in turn often leads to UPS truck accidents happening. It is important that you seek the assistance of a personal injury attorney in Bradenton if you have been a victim of an accident involving a UPS vehicle.
Our team of dedicated attorneys fight and win for Floridians.
Common Causes of UPS Truck Accidents in Bradenton, Florida
There a multitude of reasons an auto accident involving a delivery truck may happen. When these accidents do happen, the damage is often more severe due to the size and weight of the trucks. Some of the most common causes include:
Texting or using a mobile phone while driving.
Speeding.
Driving under the influence (DUI) of alcohol or drugs.
Driving while fatigued.
An untrained or undertrained truck driver.
Poor vehicle maintenance.
A truck driver failing to obey the rules of the road.
Poor visibility due to blind spots or adverse weather conditions.
Unsafe Practices of Trucking Companies
It is often the case that the negligent practices of a trucking company will be the causing factor of an accident. As UPS operates on a large scale and employs a huge number of drivers, they often engage in poor practices such as paying drivers poorly and creating awful working conditions.
One of the most problematic practices trucking companies engage in is a payment per mile scheme. This scheme means that drivers may earn only 25 cents per mile, thus encouraging them to drive further and for longer periods in order to maximize their earnings. As a result, drivers often skip breaks or drive while fatigued, which can lead to an auto accident happening. Further, some drivers may turn to drugs or alcohol in order to cope with these long hours, which creates an even higher risk of an accident happening.
It is also common for these companies to hire drivers without performing adequate screening and background checks. This can lead to an individual who has a history of reckless driving or DUI charges being hired as a truck driver.
All of these unsafe practices of trucking companies can create a dangerous environment on the roads of Florida. A truck accident lawyer can help establish liability on a company for any personal injury or damage you have sustained as a result of a UPS delivery truck accident.
We're Florida's top litigation team with over 75 years of combined experience
Establishing Liability in a Truck Accident
In order to receive any compensation for personal injury or property damage, it is necessary to prove that the other party was liable for the truck accident. The process of establishing liability entails a number of elements that one of our experienced accident attorneys can assist you with. These elements include:
A duty of care – All road users in Florida owe a duty to ensure that both drivers and pedestrians are kept safe on the road. This duty means that anyone operating a vehicle mustn't engage in reckless or negligent driving and must take all reasonable steps to ensure others are kept safe.
A breach of duty – It must be proven that a driver breached their duty to keep you safe. This element can be satisfied if it can be shown that a person was driving recklessly or failed to obey the rules of the road.
Causation – If you have suffered a personal injury or your property has been damaged, you must prove that this was a result of the accident and, more importantly, the negligence of the other driver.
Damages – In order to receive compensation, you must have suffered damages, including personal injury, property damage, or pain and suffering. If a loved one has lost their life as a result of the accident, one of our truck accident lawyers can assist you in filing a wrongful death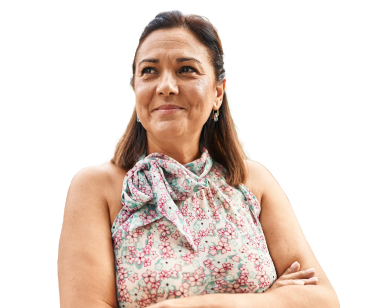 From the initial call to updates on your case status, we are here to get you answers.
The Black Box
One of the most important pieces of evidence used in truck accidents is a black box which is contained within most commercial trucks. This black box is important as it contains data on how the vehicle was operating at the time of the accident. The information it monitors includes the speed of the vehicle, how forceful the impact was, and the braking patterns of the truck driver.
When a commercial truck accident happens, a lawyer will use the information from this black box to determine who was at fault. This evidence plays a huge role in how much compensation you can receive from either your insurance company or the other party.
It is common for a driver or a company to try and destroy or alter this black box in order to prevent paying a victim out or to prevent a truck driver from being found liable for the accident. This is why it's important to contact a truck accident attorney as soon as possible. They can get their hands on the black box before the information goes missing and use this to get you the compensation you deserve for your UPS truck accident in Bradenton.
Common Injuries From a Commercial Truck Accident
There are a number of damages that may result from a UPS truck accident, and these can often be quite serious injuries or even result in death. Some of the most common injuries our law firm has seen from these truck accidents include:
Broken or fractured bones.
Life-altering injuries to the brain or head.
Injuries to the back or spine.
Internal bleeding or blunt force trauma injuries.
Scarring, disfigurement of the body, or amputation of limbs.
Cuts, bruises, lacerations, and burns.
Non-physical injuries including depression, post-traumatic stress disorder (PTSD), emotional distress, and anxiety.
Making a Claim for Compensation
In Florida, following a commercial truck or any vehicle accident, it is required by law that you contact your insurance company as soon as possible. However, in accidents involving a large truck, the comparative insurance laws in Florida often mean that insurance companies may not cover the full amount of your damages. It is also unlikely that claims for pain and suffering and a loss of enjoyment in life will be covered by insurance companies.
In order to receive the full amount of compensation you are owed, you must file a claim for damages against the liable party. An accident attorney will be able to claim for the following damages:
Medical bills – If you have been injured in an accident, you can claim any medical bills for hospital appointments and transport to and from these appointments.
Lost wages – If you have been left unable to work due to a truck accident, you can claim any lost wages, including future earnings.
Property damage – This includes damage to your vehicle or any valuable items contained inside at the time of the motor vehicle accident.
Pain and suffering – This includes any mental or emotional distress you have suffered as a result of the accident. If you are now unable to participate in a hobby that you previously enjoyed due to a personal injury, you can claim for pain and suffering damages.
Wrongful death – In the tragic event that a loved one has lost their lives in a commercial vehicle accident, a truck accident attorney can help you claim wrongful death compensation. This includes any funeral expenses and a loss of consortium.
Getting compensation following UPS truck accidents can be a difficult and confusing process. Here at The Law Place, we recommend having assistance from one of our truck accident attorneys who can make a claim on your behalf. Call our law firm today for a free consultation where we can discuss your case and determine whether you are entitled to compensation.
How Much Will a Personal Injury Lawyer Cost in Bradenton, FL?
In cases involving UPS truck accidents, the process of claiming compensation can be extremely difficult and stressful. Major companies are often hesitant to pay out compensation, and tackling them on your own could end up costing you a lot of money. Here at The Law Place, our priority is ensuring that you don't lose any more money following your truck accident.
Our law firm works on a contingency basis which means that if we are unsuccessful in winning your case, you won't lose any money. If we are successful and you receive any medical expenses and the compensation you are owed, we will take a small fraction of the award as our fee. In this way, you can receive experienced legal representation from an injury lawyer without worrying about losing all of your life savings.
It is important to note that contingency work is monitored by the State Bar Association of Florida, so you can be guaranteed that we will treat your case fairly and equally.
Contact The Law Place Today
Truck accident cases in the State of Florida are a common occurrence. However, receiving adequate compensation can be difficult. Our law firm knows that dealing with insurance companies can be extremely stressful, and navigating the legal process can be confusing and tiring. This is why we are here to help you and give you the experienced legal representation you are entitled to receive.
If you or a loved one has been involved in a UPS truck accident and been injured as a result, you should contact us at The Law Place today. We offer a free consultation with one of our experienced injury lawyers who can assess your case and give you honest legal advice. If you decide to proceed with us as your legal representative, we will do everything in our power to ensure that you are properly compensated. Don't hesitate to contact us. The sooner you do, the better.
Call today at (941) 444-4444 for a free consultation with a personal injury attorney. Our lines are open 24 hours, 7 days a week, so you know we are always here.