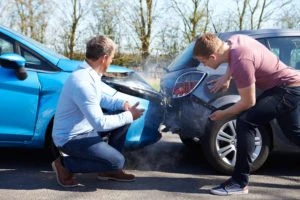 DUI charges are serious business. Commercial Driver's License holders are under even more strict rules than basic drivers. Laws regarding Blood Alcohol Content for commercial drivers carry severe consequences for violations.
If you are a commercial license holder charged with a DUI or have been involved in an accident with a commercial vehicle whose driver was under the influence, contact The Law Place to discuss your case. Our qualified Clearwater, FL, DUI attorneys have combined experience of over 75 years and can provide you with the legal aid required to pursue your defense or lawsuit.
Our lines are open 24 hours per day. Schedule your free consultation with us now and speak with an attorney about your Clearwater DUI case.
Call our phone number today at (727) 217-9795.
What Are the Penalties for a CDL DUI?
Many Floridians hold a CDL in addition to their basic driver's license. If you are convicted of a first time DUI, you will have your CDL suspended for a minimum of 1 year even if you were driving a non-commercial vehicle. A second DUI will forbid an individual from ever holding a CDL again in their lifetime.
Truck drivers and other drivers of a commercial vehicle have a strict BAC limit of .04 according to regulations set forward by Florida Highway Safety and Motor Vehicles. A normal driver has a limit of .08. This does not apply to CDL holders operating their personal vehicles.
If found to be driving under the influence, a commercial driver may face immediate license suspension and lose their job. If serious injury or property damage occurs during the incident, No-Fault law in Florida will not apply. Both the driver and company risk a lawsuit for pain and suffering damages. This can be devastating for all parties involved.
Our team of dedicated attorneys fight and win for Floridians.
Can You Beat a CDL DUI?
A lawyer may be able to get a CDL DUI charge reduced or dropped entirely in the right circumstances. Police officers make more mistakes than one might think, and a qualified DUI attorney can use that to a defendant's advantage.
Lawyers can attack the following in the defense of a client:
Reasons for a traffic stop – All traffic stops must have probable cause. An illegal stop or bodily search cannot be used as evidence in court. Any evidence taken after the fact may be proven to have been obtained illegally.
Field tests – Any field sobriety test must be conducted properly. Mistakes may delegitimize test results.
Chemical tests – Police officers must retain consent before conducting invasive chemical tests such as a blood or urine test. If you were unconscious at the time, a blood test can be thrown out.
Recorded observations – Recordings of the events and the thought process of the arresting officers can be proven false or misleading.
A skilled lawyer will examine all the evidence against truck drivers accused of drunk driving. Although the evidence may seem overwhelming, a good defense will pick apart a prosecution's case until there is nothing left.
It is important to note that even if you have not been convicted, you may still have your driving license suspended by the DMV under implied consent laws.
Contact The Law Place to discuss the details of your case and find out what legal recourse you may have.
Can I Be Sued for a DUI as a CDL Driver?
Generally speaking, No-Fault law will protect you from a lawsuit if you are caught drinking on the job. However, if a serious injury has occurred as a result of your drinking, you can be sued.
Victims can sue for pain and suffering damages in addition to any criminal charges you may face. Each case is unique, but commercial insurance for the company you work for will typically cover these sorts of damages. You will likely lose your job and almost definitely lose your driving license.
We're Florida's top litigation team with over 75 years of combined experience
What Damages Can You Claim in a CDL Drunk Driving Case?
If you have been seriously injured after an accident with a commercial driver in Clearwater, you have definite legal recourse. Although No-Fault law in Florida means insurance companies are responsible for economic damages after a car crash, serious injury allows victims to sue in civil court for pain and suffering damages. You can sue the company that employs the driver for negligence, or commercial drivers personally.
Serious injury is a condition that presents a risk for death, immobility or loss of motor function, or permanent scarring/ disfigurement, according to Florida Statute 627.737. If your injuries do not meet these criteria, you will not be able to sue a CDL driver for pain and suffering.
Pain and suffering damages are calculated based on the individual circumstances of the crash and the injuries that resulted. Speak with a qualified DUI attorney to discuss your options and see what financial compensation you may be entitled to.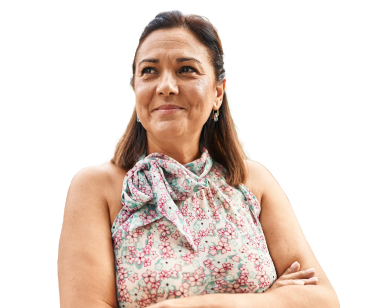 From the initial call to updates on your case status, we are here to get you answers.
Consult a Clearwater, FL, Commercial DUI Attorney Today
Are you a commercial driver charged with a DUI? Or were you the victim of a commercial driver who was under the influence of drugs or alcohol?
Contact The Law Place law firm today to discuss your options in your drunk driving case. Our qualified DUI attorneys work together on every case, ensuring a thorough and varied approach to your individual needs.
Don't leave it entirely up to the court to decide your fate. Protect yourself and your commercial driver's license with the help of our qualified DUI attorneys and get the best legal advice on the market.
Schedule your free consultation with a lawyer today.
Call our phone number at (727) 217-9795.