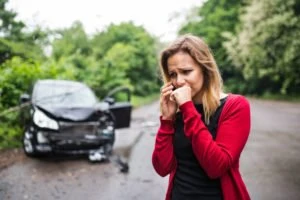 With the rise in online shopping, and more people choosing to stay at home for work and leisure, the number of commercial vehicles on Venice roads has never been higher. Goods need to get from warehouses and stores into the hands of consumers, and the most efficient means of doing so is by loading up trucks.
One company that thrives on this rise in online shopping is DHL. The company operates throughout Florida and the United States while also boasting an international presence in most countries around the world. At the latest count, the company employs almost 400,000 staff, and the number of parcel deliveries comfortably runs into the billions annually.
In practice, this means that there are always DHL trucks on the road, and they're just one of the numerous trucking companies working diligently to get things to individuals and businesses in a timely manner. A greater number of trucks also means a greater potential for truck accidents. If you've been involved in an accident with DHL trucks or vehicles operated by any other company, we're here to help. Our personal injury lawyers are on hand to offer advice for your case. Call today on (941) 444-4444 for a free consultation on your next steps. Phone lines are open 24/7.
The Most Common Causes of Accidents Involving Delivery Trucks in Venice
Accidents, by their nature, are unforeseen. However, it is increasingly common, especially after the fact, to determine an obvious cause of the crash and to work out liability and negligence. It goes without saying that many accidents can be avoided, and the same reasons behind commercial crashes regularly appear. The most common causes of accidents involving a delivery truck in Florida include:
Poor vehicle maintenance – Commercial vehicles spend more time out on the road than just about any other kind of vehicle, and, much like any machine, they are subject to wear and tear. It is the responsibility of the trucking companies to ensure that their vehicles are fully roadworthy and that there are no defects that may lead to an accident.
Driver negligence – Beyond the potential deficiencies of the machinery itself, it is not out of the question that the driver of the truck may be responsible for a crash. They are only human and often spend extended hours out on the road. If their concentration wavers, they could easily become the liable party in a car accident, especially if they fail to observe their duty of care to other road users.
Poorly loaded cargo – Human error can also manifest in an accident if the cargo is not loaded correctly onto the delivery truck. Not all truck accidents involve a crash in the conventional sense, and, while relatively uncommon, it is not unheard of for dislodged cargo to be the cause.
Stationary hazards – While a DHL truck and its driver spend a lot of time out on the road, they also spend a reasonably long time stationary while the driver delivers packages. Speed of delivery can often take precedence over convenience for other drivers, and a delivery truck does not need to be moving in order to be involved in an accident.
Our team of dedicated attorneys fight and win for Floridians.
The First Steps to Take After Being Involved in an Accident With a Delivery Truck
There is every chance that involvement in an accident with a delivery truck, particularly one that results in personal injury or other losses, will immediately feel stressful. Anyone can be excused if their first thoughts following a crash aren't necessarily clear. Your mind might immediately turn to other victims, your own pain, insurance claims, checking in on the other drivers involved, or a multitude of other options.
However, regardless of who was responsible for the crash, it is imperative that you get in contact with a lawyer as quickly as possible. The sooner you speak to a legal professional, the quicker they can begin work on your case. It is widely accepted that the first 24 hours are key following any event that requires a lawyer. But, in the case of truck accidents, even minutes can make all the difference. When an incident is fresh and potential witnesses remain on the scene; a trained lawyer can begin to understand the circumstances behind the accident, any personal injury considerations, and any potential liability of the drivers involved. Legal representation is often the first port of call following a car crash, and they will be able to advise on who else to contact and when, such as local law enforcement and insurance companies.
If the circumstances dictate that there are higher priorities than getting on the phone immediately, such as the need to help other drivers or get treated for serious personal injury, then those priorities might change. There are also cases where the accident does not immediately appear to require legal representation. Fortunately, in either case, Florida Statute 95.11 dictates that Venice residents involved in an accident with DHL trucks or any other vehicles have up to four years following the incident to make a claim.
Establishing the Cause and Liability Following a Truck Accident
While a law firm can provide specialist representation for anything resulting from a crash, such as personal injury lawyers, each case will often involve an attorney that assesses the facts surrounding the accident. They want to establish who was at fault, whether any safety protocols were breached, and whether there were any witnesses around to shed further light on what happened.
A core component of establishing the facts in an accident involving a delivery vehicle is the presence of an Event Data Recorder device or EDR. These devices are commonly known throughout Florida as a 'black box,' and their purpose is similar to the devices of the same name in aircraft.
It is a legal requirement for delivery trucks in Florida and indeed the whole of the United States to have one of these devices on board, specifically for the purpose of determining how a truck accident happened. They continually gather information about the truck and its operation and can provide undisputable insights into how a crash happened, especially if the truck driver was seemingly at fault.
This is just one component of the evidence-gathering process. But, a small silver lining in truck accidents involving a DHL truck is that the company is big enough to ensure that all relevant laws are adhered to. In some cases, particularly with privately-owned trucks, the EDR might not be on board or, in the worst case, might be tampered with after the accident.
We're Florida's top litigation team with over 75 years of combined experience
Liability Following a Truck Accident
Not all trucking accidents result in a legal claim, but in those that do, it is essential to determine who caused the crash. This is just one area in which truck accident lawyers can utilize their specialist skills. The EDR and other evidence are often sufficient to work out who was liable for the incident.
According to Florida Statute 768.81, which deals with comparative fault, liability is assigned under a comparative negligence scheme. One or more of the following parties may be found partially liable for causing the accident:
DHL or any other trucking company involved.
The driver of the truck.
The manufacturer or service center responsible for the maintenance of the truck.
Third parties associated with the accident.
Comparative negligence means that in cases where more than one party is found to be liable for causing the crash, their responsibility in terms of damages is assigned as a percentage. As an example, if the accident was due to a faulty part on the truck, liability may be split between the part supplier and the owner of the vehicle, with the former falling on quality standards and the latter liable due to their responsibility for ensuring that the vehicle is roadworthy.
Working out who was liable for an accident is often the responsibility of accident lawyers, and The Law Place is on hand around the clock to help you.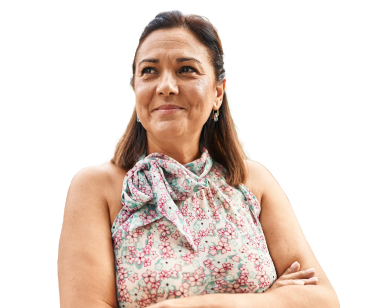 From the initial call to updates on your case status, we are here to get you answers.
Injuries and Medical Bills Following Accidents
Anyone who suffers a personal injury or anything that impacts their life following an accident will quickly turn their attention to compensation. Injuries involving a delivery truck are more likely compared to accidents involving a car due to the sheer size and often unusual shape of one or more of the vehicles involved.
Sadly, the likelihood of serious or even life-changing injuries following an accident of this kind also increases. For example:
General pain and change in lifestyle.
Lacerations, bruises, and other superficial injuries.
Head, neck, and back injuries.
Loss of life/wrongful death.
It is important to assist victims and seek medical assistance should a serious injury occur. When everything is in order in that respect, you should then contact a law firm for a free consultation as quickly as possible.
At The Law Place, we believe that nobody should suffer due to an accident that was not their fault. Even in relatively minor accidents, anything that results in medical bills, loss of pay, or negatively impacts your quality of life should be covered by compensation.
Claiming Damages Following a Truck Accident
Even a minor accident involving a truck driver can lead to damages. As outlined previously, a lawyer will work to establish the cause, gather evidence, and determine who was responsible. Beyond that, they will also be responsible for putting together a case for financial compensation following the initial free consultation.
The most common reasons for making a claim for compensation following an accident with a commercial delivery truck include:
Payment of medical bills incurred as a result of the accident in the past, present, and future.
Any loss of pay or hours at work.
Impact on the future earning capacity.
Lifestyle changes and costs associated with serious injury or loss of life.
Damage to a claimant's vehicle.
Any other costs incurred as a direct result of the accident.
Each case is different, but an attorney will be able to advise on what a potential claimant could and should claim as part of their case. Experienced attorneys are as confident and competent in cases against big names like DHL as they are in cases involving individuals. A free consultation is the first step where the attorney can discuss the personal injury and other potential costs associated with the incident.
The Role of a Lawyer Following a DHL Delivery Vehicle Accident
It can potentially feel awkward and overwhelming to consider taking legal action against a large firm like DHL. Fortunately, Florida law offers the same protections and options to individuals taking on big companies as anyone else. Indeed, while the likes of DHL have large legal teams with extensive experience, they also have extensive insurance and budgets to account for the accidents their delivery trucks are involved in each year.
There is no need to be intimidated, especially when represented by The Law Place. We are a highly knowledgeable law firm with over 75 years of experience taking on commercial entities of all sizes, and we work to ensure that the claimant is in full control of their pursuit of compensation from the moment we undertake a free consultation.
Through your association with The Law Place, you can ensure that you have access to the same data, experience, and options as large companies like DHL. Our attorneys work to establish the facts, and we fully believe that the safety of clients and compensation for the pain and injuries following an accident should be our top priority.
This initial phone consultation is also completely free of charge at The Law Place. We invite the drivers of any vehicle involved in an accident to call us without any obligation as we work on a contingency basis. This is monitored by the State Bar Association, ensuring that drivers remain in control at all times.
From there, we will work with and support you from the initial case outline to the final settlement, and only after you receive your compensation would you pay any fees for our services. In the unlikely event that your case is unsuccessful and there is no financial settlement, you are not liable for any fees.
Contact The Law Place Today for Your Free Consultation
If you or anyone you know has been involved in an accident with a DHL vehicle and you feel that other drivers were potentially at fault, we encourage you to contact our office for a free consultation. We will immediately discuss the nature of the accident and begin to gather the data that could form the basis of a case for compensation.
We could be the difference between a stress-free case or a struggle following a crash, and we are ready to commence work on your case immediately. We are available 24 hours a day, 7 days a week. Contact our office today at (941) 444-4444 to get the claim process underway.