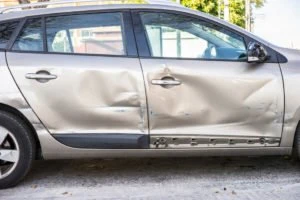 Failure to give right of way in North Port, FL., is a major cause of many serious road accidents. This negligence by drivers can often lead to serious personal injury, including lifelong damage or the loss of someone's life. Many drivers fail to yield through either reckless driving or by engaging in distracted driving, which often results in a car accident.
If you have been in a road accident and suffered an injury due to a driver's failure to yield, then you may be entitled to compensation. Here at The Law Place, our team of experienced personal injury lawyers is ready to help you by giving you skilled advice. Our team has a combined experience of over 75 years, which includes accidents involving a failure to yield.
Contact us for a free consultation today at (941) 444-4444, where we will put you in contact with one of our skilled car accident lawyers. We are available 24 hours a day, 7 days a week by phone.
Establishing Who Has the Right of Way in North Port, FL.
The most important thing to establish in a failure to yield accident is who can be held accountable. It is necessary to determine who had the right of way in order to find liability. Florida Statute 316.123 sets out clearly who has the right of way on the road in these situations:
When turning left, drivers are required to yield to any vehicles that are approaching.
In the presence of a stop sign or a red traffic light before an intersection, drivers must always stop.
On roundabouts, the right of way must be given to drivers approaching from the left.
Drivers are required to always yield to emergency services.
On an open intersection, the right of way must be yielded to drivers already on the intersection.
Failing to follow these rules on the road can result in serious accidents. It is necessary for drivers to follow these rules in order to avoid causing serious personal injury or damage to a person's property.
How Do We Prove Liability in a Failure to Yield Car Accident?
In order to prove that your injuries were caused as a result of the negligence of another party, your North Port accident lawyer will have to demonstrate that:
The other party owed you a duty of care – On the road, drivers owe each other a duty of care to yield in certain situations.
The other party breached this duty of care – If a driver fails to abide by the rules of the road through failing to yield, they have breached this duty of care.
The actions of the other party caused your injury – If it is clear that their failure to yield caused your personal injuries or damage to your property, then you may be entitled to compensation.
It is important to note that a failure to yield will not automatically result in you winning your case and receiving compensation for the accident. In these situations, the other party may have their own version of events and will attempt to argue against your claims. It is common for the other party to argue that you were speeding or that you were also breaking the rules of the road. This is why it is vital that you get in contact with an accident attorney from The Law Place today. We are skilled in fighting against these claims by other drivers and winning cases in North Port.
How Do We Gather Evidence to Prove the Other Party Failed to Yield?
In a car accident case involving a failure to yield, gathering evidence is important. If you choose to be represented by us, an accident lawyer from The Law Place will collect all the necessary evidence to build a strong case for you. They will:
Attend to the scene of the accident to try and find any physical evidence that could give a picture of what happened. This evidence could include skid marks on the road or damage to any surrounding property.
Have professionals conduct a thorough examination of both motor vehicles involved in the accident, which is important in understanding what occurred.
Get in contact with any witnesses to the accident, including the first responders to the scene, in order to gather witness statements and evidence, such as the police report.
Obtain any CCTV footage that captured the accident happening.
What Damages Can You Claim for in North Port, FL.?
If you have been involved in a car accident that wasn't your fault, there are several damages that you could be able to claim. The most frequently claimed types of damages include:
Medical bills – Provided that you have kept all of your medical bills safe and that you have stuck to any treatment plan that was given to you, you will be able to claim back all of the bills related to your injuries from the accident.
Loss of earnings – If your injuries meant that you couldn't go to work and, as a result, lost money, you would be eligible to claim for these lost wages.
Pain and suffering –

Pain and suffering

relate to any emotional and physical distress that you suffered following the accident. This harm must directly result from the incident.
Property damage – If your motor vehicle was damaged in the failure to yield accident, you would be able to claim compensation. This can include any valuable property that was in your vehicle at the time, such as a phone or laptop.
Punitive damages – Although rarely awarded,

punitive damages

are applied in situations of gross negligence or injury with intent in order to punish the offender.
It is important that you try to keep all documentation related to the car accident as it will be a massive help to your personal injury lawyer in building a strong and convincing case on your behalf.
What Can a North Port Accident Attorney Do for You?
Research has shown that almost 90% of car accident cases that are represented by accident lawyers result in a payout. These payouts are also typically 60% larger than those received without representation from a lawyer. This, of course, depends on the particular facts and evidence of a case. However, there is no doubt that having an experienced lawyer by your side will help your case.
Here at The Law Place, we are here to help you. Our team of personal injury lawyers is ready to take on your case and fight on your behalf. Our top priority is ensuring that this process does not cause you any further stress so that you can recover easily.
Once you contact us, we will give you a consultation free of charge, where we will discuss the details of the incident. By asking you some questions, we will be able to determine what the best option is for your case. The advice we give you is guaranteed to be unbiased, honest, and tailored to your specific situation.
If you decide to be represented by our law firm, we will then conduct a more detailed meeting to examine your case. In this meeting, we will firstly explain our fee structure and the legal process to you so that you are not left feeling unsure. We will then discuss your case in more detail, examining what evidence you already have and any documents you may have gathered. Once the paperwork is signed, our lawyers will take over your case on your behalf and ensure that you receive the compensation that you deserve.
We will then conduct an in-depth investigation, including speaking with any witnesses or first responders on the scene. All communication with any insurance company will also come through us. Insurance companies tend to try to undervalue your claim, so be careful what you say to them without your lawyer present.
Once we have gathered all of the evidence and built a strong case, we will ask for a settlement that adequately reflects the harm you have suffered. It is uncommon for cases like these to go to trial, particularly because insurance companies would rather settle than risk a trial. However, if they don't accept our offer or their offer is unreasonable, we will use the strong case we have built to convince the court of the compensation you deserve.
Contact The Law Place
If you or someone you know has been in a vehicle collision due to someone failing to yield, contact us at The Law Place today. Our law firm has over 75 years of combined experience in fighting cases involving vehicle accidents, including failure to yield collisions. We are here to help you win your case and receive the compensation that you deserve.
Call today at (941) 444-4444, and we will organize a free consultation for you. You can trust that we will do everything in our power to fight for your rights. Phone lines are open 24/7.