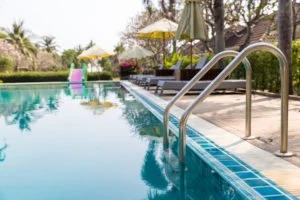 Swimming pool accidents are unsurprisingly a common occurrence in the sunshine state. While many slips and falls from running near swimming pools may seem relatively minor inquiries, it may surprise you to find out that The Centers for Disease Control and Prevention (CDC) reports that ten people every day lose their lives to swimming pool accidents in the United States. In fact, it is the fifth-highest cause of accidental death in America.
No matter what the severity of your personal injury claim, a swimming pool accident lawyer from The Law Place in Port Charlotte could help you maximize your compensation claim amount. The legal team at our law firm has over 75 years of combined experience in this field and is available to contact for a free consultation 24 hours a day, 7 days a week.
All you need to get started is to call one of our experienced personal injury lawyers on (941) 444-4444!
The Law on Swimming Pool Accidents in Port Charlotte, Florida
There are several laws in place to attempt to prevent a swimming pool accident from occurring, some are general, and some of them are specific to personal or residential swimming pools.
These laws are as follows:
Gross negligence – This often applies to swimming pool accidents where the property owner has ignored a known fault or hazard with their pool. This includes situations where the property owner demonstrates an obvious disregard for who could potentially access the pool.
Premises liability – As part of their duty of care, a property owner is responsible for maintaining the safety of their swimming pool.
Attractive nuisance – This law is specifically in reference to children, who are often victims of swimming pool accidents. The law states that a property owner is liable for any injuries or death if their pool is not protected with the appropriate barrier or alarm system to prevent tempted children from putting themselves at risk.
Virginia Graeme Baker Pool and Spa Safety Act – This law was passed in 2007 to ensure that pool owners correctly maintain all aspects of their swimming pool, including installing fences and covering drains.
Common Swimming Pool Accident Causes in Port Charlotte, Florida
The personal injury lawyer team at our law firm has seen a large number of swimming pool accident cases. The most common causes of these accidents are listed below:
Absent or improperly trained lifeguards in a public swimming pool.
Overcrowded swimming pools.
Faulty equipment, such as broken vents or unsafe diving boards.
Unsafe water quality.
Lack of equipment for emergency drowning situations.
Unsecured pools representing a temptation to young children.
If a pool owner is seen to be neglecting their duty of care, your Florida personal injury attorney may be able to demonstrate they are liable for any injuries you or your loved one sustained.
The laws for negligence are contained in Florida Statute 768.81, and the laws for property negligence can be found in Florida Statute 768.075.
However, if you don't want to be overwhelmed by legal jargon, a swimming pool accident attorney is always at hand in The Law Place office. Simply contact us for a free consultation to find out how to seek compensatory justice for your accident.
Florida Product Liability Law Explained
Product liability deals with situations wherein the manufacturer of the pool equipment is at fault for the injury rather than the pool owner.
There are many things which could go wrong with a swimming pool. From vents and filtration systems to ladders and diving boards, an accident can occur anywhere. There have even been cases where filter systems have been running too strongly and pulled children underwater, resulting in death by drowning.
It is also possible that in emergency situations, such as when someone is in danger of drowning, safety equipment like life rings could be faulty.
By raising a legal claim for product liability, you are not only hoping to seek compensation, but you are also potentially saving lives. If your personal injury claim leads to a product line being recalled, you could be preventing serious injury to an adult or child further down the line.
What Damages Are Available to Those Who Have Suffered Swimming Pool Accidents?
Your accident attorneys will be able to help you seek compensation for various different types of damages, depending on the situation and consequences you experienced.
The most common damages in a Florida swimming pool accident case are:
Property damage.
Reimbursement of medical bills.
Lost wages as a result of recovery time.
Pain and suffering.
Wrongful death claims in the event of the loss of a loved one.
To find out which damage types apply to your swimming pool accident case, contact a Florida lawyer from our firm for a free case evaluation. The beginning of your legal journey is just a phone call away.
The Statute of Limitations for a Florida Swimming Pool Accident Claim
In line with Florida Statute 95.11, you only have four years from the exact date on which your accident occurred to raise a claim for compensation.
In cases where you have lost a loved one, this period is only two years to make a wrongful death claim.
While these may seem like long periods of time, the more quickly you raise your case, the more money your attorneys will be able to achieve in your final settlement. Don't waste time. Call a lawyer at our Florida law firm office to get the process started.
How Much Does an Attorney From The Law Place Cost?
Here at The Law Place in Florida, we thoroughly believe that claiming for an accident that was not your fault should never entail any risk.
That's why all of our personal injury and accident cases are handled on a no-win-no-fee basis. If your case is unsuccessful for some reason, the process will cost you nothing. If you are successful, the fee for your lawyer will only be subtracted from the final settlement amount once the case has concluded.
Transparency and honesty are at the forefront of everything we do. You will never be surprised by hidden costs or extra fees, and all of our contingency work is monitored by the Florida State Bar Association.
Contact The Law Place Today
If you have suffered injuries from a swimming pool accident case in the past four years, our lawyers can help you to claim for your medical bills, pain and suffering, and more.
We help countless people to recover compensation every year, and it all starts with a free consultation. All our consultations are conducted at zero obligation and are entirely confidential. We also ensure that our phone lines are open 100% of the time to make beginning your legal process as easy as possible.
Our lawyers have over 75 years of combined experience honing their skillsets, knowledge, and negotiation skills in the field of accident and personal injury law. Don't get tripped up by the complexities of the Florida legal system or let the cunning tricks of insurance companies devalue your claim. Seeking the assistance of one of our lawyers couldn't be easier, and it comes with absolutely no risk to you. Unless you are victorious in your case, the process will cost you nothing at all. In the event of your victory, the fees will be subtracted from the final sum awarded to you – so your bank balance will never go down because of us!
For more information on how we can help you with free, impartial legal advice and free consultation at any time around the clock, call our Florida office today at (941) 444-4444!