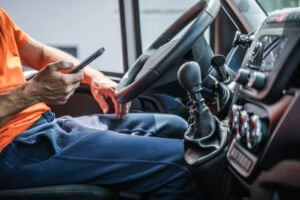 Florida is a bustling hub of activity, with thriving industries, diverse tourism, and a significant amount of freight transported on its roadways every day. A critical part of this transport system is the semi-trucks that carry goods across the state and beyond. However, with this high volume of large trucks comes an increased risk of accidents. As truck accidents often lead to serious injuries or even wrongful death, the need for legal representation in such cases is more significant than ever.
If you've been involved in an LTL Hub truck or any other commercial truck accident, having a skilled Florida truck accident attorney by your side can be invaluable. This article will provide a comprehensive overview of the subject, highlighting the growing issue of truck accidents in Florida and the role of experienced truck accident lawyers in seeking adequate compensation for accident victims.
Data Shows Number of Florida Truck Accident Injuries Rising
As per recent data from the Federal Motor Carrier Safety Administration and other relevant agencies, the number of injuries and fatalities resulting from truck accidents in Florida is on the rise. Truck accident injuries in Florida have seen a consistent uptick over the past few years, which is a worrying trend. These accidents often involve large trucks such as semi-trucks, tractor trailers, and flatbed trailers, and smaller vehicles, with the latter bearing the brunt of the damage due to the size disparity.
The rise in Florida truck accidents is alarming and points to the need for heightened safety measures and enforcement of federal regulations. It also highlights the increased need for skilled Florida truck accident lawyers who can assist the injured victims and their families in navigating the complexities of truck accident cases. The role of a truck accident lawyer is crucial in these situations, particularly in holding negligent drivers or trucking companies accountable and ensuring that the accident victims get the fair compensation they are entitled to.
Our team of dedicated attorneys fight and win for Floridians.
Contact The Law Place Today!
Here at The Law Place, we have a long history of successful cases against commercial trucking companies under our belts. We work tirelessly to advocate on behalf of our clients, using our 50 years of combined experience to win cases for victims.
We offer free initial consultation, and we work on a contingency fee basis, so dont hesitate to call us today at (941) 444-4444.
An Overview of LTL Hub as a Trucking Company
LTL Hub is a renowned trucking company based in Florida that provides a critical service in moving goods across the state and country. With a sizable fleet of large trucks, including semi-trucks and tractor-trailers, they offer less-than-truckload (LTL) shipping services, hence the name.
The company's significant presence on Florida's roadways underscores the importance of safety and adherence to federal regulations by their truck drivers to prevent truck accidents. However, despite strict rules and driver training, accidents involving LTL Hub trucks do occur, sometimes due to driver error or other factors.
When such an accident happens, it's imperative for victims to secure the services of a Florida truck accident lawyer who is experienced in dealing with accidents involving large trucks and trucking companies. These lawyers can help collect evidence, represent the accident victim's interests, and seek the fair compensation that the injured party deserves.
We're Florida's top litigation team with over 75 years of combined experience
Most Common Causes of Semi-Truck Accidents
The causes of semi-truck accidents are numerous and varied, but a few standout as particularly common.
Driver error remains at the forefront, with many drivers succumbing to fatigue on long hauls, resulting in a loss of control or delayed reactions. Speeding, reckless driving, and violating other traffic laws are also frequent sources of negligent drivers' accidents.
Distractions, whether from mobile devices or in-cabin activities, can also lead to deadly accidents. A momentary lapse in focus while driving a fully-loaded tractor-trailer can have devastating consequences, especially for smaller vehicles involved in the accident.
Improper truck maintenance or overloaded cargo can also cause accidents. Federal Motor Carrier Safety Administration regulations stipulate strict guidelines on truck maintenance and cargo limits, but violations occur, leading to preventable accidents.
Lastly, adverse weather conditions or poor road infrastructure can contribute to accidents. Large trucks are particularly susceptible to high winds, slippery roads, and visibility issues, making cautious driving essential.
In each of these situations, the truck driver, the trucking company, or even other parties could potentially be held responsible. It's where the expertise of a Florida truck accident attorney becomes vital in discerning liability and seeking justice for truck accident victims.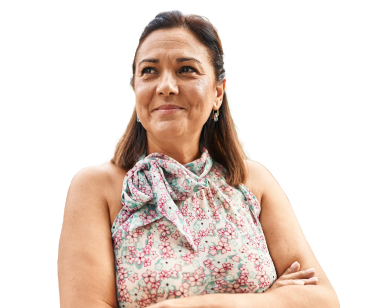 From the initial call to updates on your case status, we are here to get you answers.
Most Dangerous Types of Truck Accidents
Truck accidents can take many forms, all of which carry their own risks and can lead to severe injuries or even wrongful death. One of the most dangerous types is a jackknife accident, where the truck's trailer swings out to form a 90-degree angle with the cab, much like a folding jackknife. These accidents typically occur when a driver brakes suddenly or improperly, and can lead to multi-vehicle accidents due to the wide area they cover.
Rollover accidents are another high-risk type, where the truck tips over onto its side or roof. These accidents can be triggered by taking a turn too quickly, improper loading, sudden swerving, or high winds. Given the size and weight of a fully loaded tractor-trailer, rollovers can cause catastrophic injuries and significant property damage.
Head-on collisions, where a truck hits another vehicle directly in front, are particularly deadly. They usually result from a truck driver losing control, driving under the influence, or falling asleep at the wheel.
Underride accidents, where a smaller vehicle slides underneath a large truck or semi, can also lead to serious accidents. Federal regulations require trucks to have underride guards, but these can fail or may not be present on all sides of the truck.
What Special Laws and Regulations are Truckers Required to Follow?
Truckers and trucking companies are governed by a myriad of laws and regulations, many of which are enforced by the Federal Motor Carrier Safety Administration (FMCSA). These regulations cover various aspects of the trucking industry, from driver qualifications, hours of service, maintenance and inspection requirements, to cargo securement rules.
One of the most critical regulations is the Hours of Service (HOS) rules, which limit how many hours a truck driver can work to prevent fatigue-related accidents. For instance, a truck driver can drive for up to 11 hours following 10 consecutive hours off duty.
The FMCSA also mandates regular inspections and maintenance of commercial trucks to ensure they are safe to operate. Failing to adhere to these standards can lead to mechanical failures, which could result in serious truck accidents.
In Florida, state laws also apply to truckers and trucking companies. For instance, Florida law requires commercial drivers to carry a certain level of insurance coverage based on the truck's size and the type of cargo it carries. It's always recommended to consult with a Florida truck accident lawyer to understand these laws better if you've been involved in an accident.
Why You Need an Attorney Following a Commercial Truck Accident
In the aftermath of a commercial truck crash, you may feel overwhelmed by the complexity and challenges involved in trucking accident cases. You might be contending with serious injuries, mounting medical bills, and significant disruptions to your life. This is where the expertise of truck accident attorneys comes into play.
Navigating the legal landscape following a truck accident can be daunting. Truck accident lawyers are familiar with the intricate laws and regulations surrounding trucking accidents. They can identify all potentially liable parties, such as the truck driver, trucking company, or even a parts manufacturer.
Furthermore, these lawyers have experience dealing with insurance companies, which often have their teams of lawyers working to minimize payouts. They can counteract these tactics, ensuring that you don't accept a settlement that's less than you deserve.
Additionally, a good attorney can help prove your case. They collect evidence from the accident scene, work with experts to reconstruct the accident, and gather the necessary medical documentation to establish your injuries and future care needs.
Damages You Can Recover
In the unfortunate event of a truck accident, the injured party can seek various forms of compensation. These damages aim to return the injured person to the position they were in before the accident, as much as is possible.
Economic damages include compensation for quantifiable losses such as medical expenses, lost wages from time off work, and any property damage incurred in the accident like damage to your passenger vehicle in the car accident.
Non-economic damages cover more intangible losses such as pain and suffering, emotional distress, loss of enjoyment of life, and, in the worst cases, loss of companionship in the event of a wrongful death.
In some instances, punitive damages might also be awarded to punish particularly reckless behavior and deter others from engaging in similar conduct.
An experienced truck accident lawyer can help evaluate your case, determine the types of damages applicable, and estimate a fair amount for each.
Four Elements of Negligence
The principle of negligence is a key component in most personal injury and truck accident cases. The basic premise is that all drivers, including truck drivers, have a duty of care to others on the road. If a driver fails to meet this duty, and that failure results in an accident, then that driver may be deemed negligent. For a negligence claim to be successful, four elements must be proven:
Duty of Care: The truck driver and trucking company had a legal duty to operate the vehicle safely, avoiding harm to others.
Breach of Duty: The truck driver or trucking company breached this duty. This could include actions like driving while distracted, failing to comply with federal regulations, or not properly maintaining the truck.
Causation: This breach directly resulted in the truck accident.
Damages: As a result of the accident, you suffered damages. This could be physical injury, psychological trauma, property damage, lost wages, or other losses.
Proving these elements can be complex, hence the need for legal representation from experienced truck accident lawyers.
Modified Comparative Negligence Laws Florida
Understanding Florida's Modified Comparative Negligence Law
In Florida, the law of "modified comparative negligence", as stipulated in Florida Statute 768.81, applies to personal injury and truck accident cases. Grasping this legal principle is crucial for anyone implicated in a truck accident, such as those involving J.B. Hunt or any other vehicular accident in the state.
Florida's modified comparative negligence system operates by diminishing the compensation an injured party can claim in proportion to their contribution to the accident. However, Florida incorporates a specific 50% rule: if an individual is deemed to be at fault for the accident by 50% or more, they lose the right to claim damages. This is a departure from the "pure" comparative negligence system used by some states, where a party can seek damages irrespective of their level of fault, although their compensation would be reduced relative to their degree of fault.
For instance, in a scenario where an individual incurs $100,000 in damages from a truck accident and is determined to be 40% at fault, they could claim $60,000 (the initial $100,000 less their 40% portion of fault). Conversely, if they were found to be at fault by 50% or more, under Florida's modified comparative negligence law, they would be ineligible to claim any damages.
FAQ
What should I do immediately after a truck accident?
Following a truck accident, it's crucial to seek immediate medical attention, even if your injuries seem minor. Notify the authorities and cooperate with them at the accident scene. Document the accident as much as possible through photographs and gather contact information from any witnesses.
Why do I need an attorney for a truck accident case?
Truck accident cases can be incredibly complex, often involving multiple parties, intricate laws, and substantial damages. An experienced truck accident attorney can guide you through the legal process, gather necessary evidence, negotiate with insurance companies, and ensure your rights are protected.
What kind of compensation can I recover in a truck accident case?
You may be entitled to recover damages for medical expenses, lost wages, pain and suffering, property damage, and more. The exact amount depends on the specifics of your case, such as the extent of your injuries and the degree of negligence involved.
Can I still recover compensation if I was partially at fault for the accident?
Florida operates under a pure comparative negligence law, meaning you can recover compensation even if you were partially at fault. However, your compensation will be reduced by your percentage of fault.
How The Law Place Can Help You Recover Compensation
If you or a loved one has been involved in an accident with an LTL Hub truck, The Law Place is ready to provide the legal support you need. With years of experience handling Florida truck accident cases, our attorneys have the knowledge and skills necessary to navigate the complexities of truck accident claims.
Our team will thoroughly investigate your accident, collecting evidence and identifying all potentially liable parties. We work relentlessly to ensure that negligence is proven, and that the full extent of your damages is accounted for in your claim.
With The Law Place, you won't be just another case number. We treat every client as a member of our own family, ensuring you receive personalized attention, compassionate guidance, and aggressive representation.
Whether you're facing medical bills, lost wages, or emotional distress, we're dedicated to fighting for your rights and securing the maximum compensation possible for your suffering.
Contact The Law Place today for a free case review, and let's start on the path to justice together.
Call us today at (941) 444-4444.