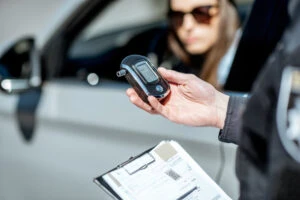 Four out of ten drivers who are pulled over for a DUI in Florida refuse to take a breathalyzer test. Many find this statistic to be surprising. If you hold a Sarasota driving license, then under the laws in the State of Florida, you have already given consent to a physical or chemical test if suspected of driving under the influence (DUI), simply by possessing a driving license.
Those in law enforcement fail to understand, given this knowledge, why people would refuse to take a routine DUI check. Although some states in America have implied consent laws, Sarasota and the State of Florida take it further.
As seen under Florida Statute 316.1932, if you refuse to take a breath test, this can be used against you in a trial on the grounds of you being "conscious of your guilt." This is something you should be aware of, as it is not a position you want to be in.
Contact The Law Place Today
If you find yourself in a position in Sarasota where you have been wrongly accused of a DUI or need legal assistance regarding your refusal to submit to a breath test, look no further. Here at The Law Place, we are available at a time that is most convenient for you.
Our telephone lines are open around the clock, 24 hours a day, 365 days a year. One of our experienced criminal defense lawyers will be on the other end of the line waiting for your call. Do not hesitate to contact us for your free consultation with an experienced DUI attorney.
Getting Pulled Over For A DUI In Sarasota
If you are pulled over by a police officer for suspected DUI, there are various tests that you might be asked to carry out as well as breath tests. These include a blood test, urine test, or field sobriety test. Legally, these tests fall under implied consent law, making it lawful for the officer to ask you to partake in them. If, for whatever reason, you refuse to carry out any of these tests, you could face a year-long license suspension.
The above would be the case if your DUI was proved under lawful grounds, meaning that the law enforcement officer in question pulled you over with a valid reason for doing so. Therefore, giving them a concrete reason to carry out a DUI arrest. However, if the grounds on which you were pulled over were unlawful, you could possibly avoid a license suspension even if you refused to take a breath test.
License Suspension
If you have a potential suspension of your driver's license under Florida law, you have the right to a court hearing. This gives you the opportunity to secure a dismissal of your driving license suspension. Nonetheless, if you are found guilty at the hearing, you will then serve a minimum of 90 days where you will be unable to drive for any purpose, including for work or business. In certain situations, you can waive the hearing and apply for a hardship license. However, this is only achievable if you agree to pay a fee as well as enroll in a court-approved DUI school.
Florida Law
Florida's Implied Consent Law means that when you accept a driver's license or privilege within the state, you consent to a breath, blood, or urine test if you are stopped under suspicion of a DUI.
Our team of dedicated attorneys fight and win for Floridians.
DUI Conviction
In the State of Florida, if you have been convicted of a DUI for the first time, it is possible for you to attend a diversion program. These programs are not accessible across the entire State of Florida, but they do exist in Sarasota.
However, if you have refused to take a breathalyzer test or other forms of field sobriety tests, you become ineligible for the program. If you cooperate with law enforcement and agree to the field sobriety testing, you are entitled to the program, which also could result in your sentence being lessened by a great amount.
In Sarasota County, this program is associated with the State Attorney's Office. If you are in the position of being convicted of a suspected DUI, you will be required to sign a form agreeing to participate in the program, surrender a speedy trial, and complete the pre-plea sanctions. You must also agree to set the case for a full-court disposition within a sixty-day period.
Before your disposition, you must also be able to provide proof of completion of the pre-plea sanctions and give these to the State of Attorney's Office.
Once you have been determined as completely eligible for the program, the case will be removed from the court's docket for sixty days. During this grace period, you must:
Remain totally crime-free and be compliant with any conditions of bond or supervised release.
Complete DUI school and begin the recommended treatment.
Complete MADD Online Victim Impact Program.
However, there will still be a monetary fine that will need to be paid first. Upon completing the diversion program, the charges will subsequently be dropped. If you wish to do so, you can petition in court for these charges to be removed from your driving record. We urge you to be as compliant with law enforcement and these guidelines as much as possible in order to lessen your sentence.
Penalties For Refusing To Submit To A Breathalyzer Test In Sarasota, Florida
As mentioned previously, if you refuse an initial breathalyzer test, you risk facing a year-long license suspension. If you are found to have refused on multiple occasions, the license suspension will be extended to an eighteen-month period. Equally, refusal on multiple occasions could result in a prison sentence.
We urge you to be compliant with the implied consent law. It is not worth risking the future of you and your loved ones for not being cooperative, there is simply too much at stake. You don't want to be in a position with grave consequences that could have been easily prevented by simply taking the breath test.
We're Florida's top litigation team with over 75 years of combined experience
Why Should You Carry Out The Breathalyzer Test In Sarasota, Florida?
If you are pulled over by the police in Sarasota for suspected driving under the influence, officers will expect full cooperation from you. As mentioned previously, if you refuse to cooperate, this is more evidence for them to use in relation to claiming that you are guilty. This could then result in an immediate fine and leave you in a bleaker position.
Previous research has found evidence to support that, in some cases, the equipment used to carry out a breath reading can be inaccurate. Sometimes the machine cannot differentiate between the alcohol content in the mouth and the alcohol content found in your lungs. This means that traces of alcohol that are left in your mouth could result in a high blood alcohol concentration (BAC) reading that could not be entirely accurate. According to Florida Statute 327.354, it is illegal in Florida, including Sarasota County, to drive if your BAC is 0.8%.
Simply put, it could be possible that you are not over the legal limit, but the reading can come back saying that you are. You need to know how to handle this situation should you find yourself in it.
However, if you believe that not taking the breathalyzer test will exempt you from receiving a DUI charge, think again. In the face of the court and with a statement from a police officer who is convinced that you were over the limit due to unstable driving, the refusal from you to take a breath test can be used as evidence against you.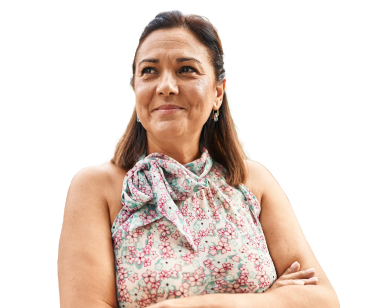 From the initial call to updates on your case status, we are here to get you answers.
Contact A Sarasota Refusal To Submit Breath Test Lawyer Today
Here at The Law Place, we recognize that if you are in a position of suspected DUI, it is an incredibly stressful situation for yourself and your loved ones. There are lots of things to take into consideration when faced with such a charge. It is important to have an experienced criminal defense lawyer on your side who is well versed in Florida law. Your lawyer should be able to guide you through this process with ease.
We understand that having a DUI conviction comes with repercussions later in life. If you have a criminal record, it will make future opportunities, such as attempting to get a loan, find a job, rent a home, etc., much more difficult. In this context, there may also be potential financial difficulty due to monetary fines and an increase in your motor vehicle insurance.
No one wants to be in this position, and at The Law Place, we want to help. Our telephone lines are open 24 hours a day, 365 days a year – making it easy to get in contact with us at any time. In order to potentially avoid the consequences of a suspected DUI, contact us today for a free consultation with one of our experienced criminal defense lawyers.