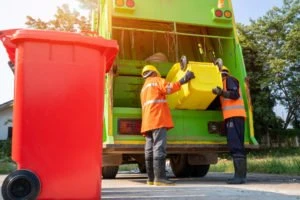 Accidents involving garbage trucks can affect a wide range of people, including other motorists, cyclists, children, and even garbage truck workers themselves. Refuse truck accidents are much more common than people think. Here, at The Law Firm, we have a team of highly experienced accident lawyers, ready to walk you through every step of your potential claim.
When a big truck accident is mentioned, most people's mind goes straight to a big eighteen-wheeler truck and trailer colliding with a pedestrian or car. While these are not uncommon, in Sarasota, garbage truck accidents are a serious issue.
Garbage trucks fulfill an extremely important role all across The States. They are an integral part of our infrastructure. Unfortunately, this causes the drivers to navigate very tight spaces and narrow residential streets busy with traffic and pedestrians. I am sure you can imagine that this puts the risk of accidents up massively.
If you have been involved in an accident or sustained injury at the hands of a garbage truck, then The Law Place is here for you. Call us today on (941) 444-4444 for a free consultation.
What Causes Garbage Truck Accidents in Florida?
Truck drivers can because accidents in many different ways. Whether it be negligence or malfunction, the liability must rest somewhere. Here are a few of the most common cause of garbage truck accidents in Sarasota, Florida:
Leaving the lane of travel.
Loss of control.
Striking another vehicle in the rear.
Non-performance – Drivers falling asleep or being incapacitated by illness.
Recognition – Drivers fail to identify the hazard in time due to distraction.
Performance – Drivers oversteer or understeer and fail to maintain control.
Our team of dedicated attorneys fight and win for Floridians.
What Requirements Must Florida Garbage Truck Drivers Meet?
Truck accidents are not nearly as frequent as car accidents in Florida, but the injuries caused tend to be much more severe. They occur less often because commercial truck drivers must adhere to the Federal Motor Carrier Safety Administration (FMCSA) training standards. They must also hold a state driving license in the state they wish to work.
Due to the large truck weight categories, all garbage truck drivers must earn a class A or B license. They are required to adhere to all vehicle-related codes and additional statutes the focus on commercial drivers.
Who Is Liable in Garbage Truck Accidents?
Determining liability in a garbage truck accident is not a simple as it sounds. It depends on several factors. Some of the liable parties are as follows:
The truck driver.
Private waste management company – If the company employed the driver or owned the truck involved.
Government entity – If the road conditions are attributed to the cause of the accident.
Truck manufacturer.
Truck maintenance.
Third-party driver.
This list only covers a few of the possibilities of parties that could be held liable. In some cases, more than one party could be held accountable, and truck accident victims could file legal claims for their injury against multiple people or entities. It is very important to identify all possible liable parties to ensure you can get the compensation you deserve. At The Law Place, we strive to take all these concerns off your hands so you can focus on getting better. Call us today for a free case review.
We're Florida's top litigation team with over 75 years of combined experience
What Damages Can I Claim After Sustaining Injuries in a Refuse Truck Accident in Florida?
In a Sarasota road traffic accident, there are many damages you can claim for, all of these apply to a garbage truck accident as well.
Loss of earnings.
Medical bills.
Property Damages.
Loss of loved ones.
If you have been involved in a garbage truck accident in Sarasota, Florida, and think you are eligible to claim any of these damages, call us today. The dedicated accident attorneys, at The Law Place, are waiting to take your call. Book in a Free consultation today.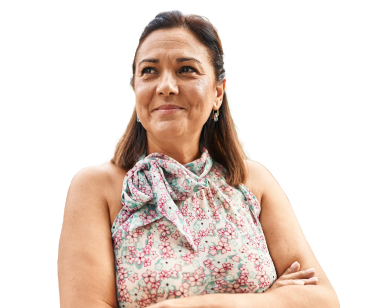 From the initial call to updates on your case status, we are here to get you answers.
How Is a Sarasota Garbage Truck Accident Investigated?
We advise that the first thing you do, following and refuse truck accident, is to call a Sarasota personal injury lawyer. An accident attorney will waste no time in beginning a thorough investigation into the accident. They will gather all the facts and piece together the evidence required to get you the compensation you deserve. Some of which may not be typical in your everyday road traffic accidents.
In every case we take, an experienced personal injury lawyer will conduct an investigation of the crash site. They will find any eyewitnesses and gather statements to support your claim. They will also look for skidmarks, obstructed stop signs, and anything you may have missed after your accident. All of this evidence will be compiled and used to fight for your compensation.
Is It Important to Act Quickly After a Garbage Truck Accident in Sarasota?
It is very important to act fast after a refuse Truck accident. Commercial accidents are handled in a different manner than typical road traffic accidents. Garbage truck accident cases rely on proving fault, whether it be the fault of the truck driver or some other entity. To establish who is at fault is the first job your lawyer must complete. They must gather all evidence possible from the crash site and other sources to prove the guilty party is at fault.
When accidents occur, the stakes are very high for the insurance companies. The damages in these cases are typically more serious than other accidents, due to the catastrophic personal injuries that can be caused. The refuse truck insurance companies will begin their investigation very quickly to limit their liability. Do not waste a second before calling The Law Place. Our team of experienced lawyers is ready and waiting to fight your case.
What Can a Sarasota Personal Injury Lawyer Do for You?
Upon calling The Law Place, we will book you in for a free consultation, in which we will assess your individual case. You will be asked a series of simple questions to determine the legitimacy of your claim and whether or not we can proceed. The personal injury lawyers at our law firm will offer you some none obligatory advice, so you can make an informed decision on how you wish to proceed. If you decide not to continue with us, that is fine, but if you do wish to proceed, we will arrange an in-depth consultation. During this meeting, we will explain our fee structure and what we can do to help you. If you decide to be represented by our law firm, an accident attorney from The Law Place will take over every detail of your case, allowing you the much need rest you require to get better.
Most accidents that result in injuries, in Sarasota, end in settlement. Research has shown that you are 60% more likely to receive a payout if you have the proper representation. These payouts tend to be 60% higher than those without a law firm to fight the case for them. If your case does go to court, an experienced truck accident lawyer will be there behind you, every step of the way.
How Much does a Truck Accident Lawyer Cost in Florida?
All of our attorneys, at The Law Place, are sympathetic to the hardships caused by garbage truck accidents, especially when they have caused serious personal injuries to either driver. For that reason, we offer a free consultation. All of our lawyers work on a contingency basis. This means you will not be asked to pay a penny upfront. All fees will be deducted from the settlement. If your case is unsuccessful, you will not be charged anything at all.
All work done on a contingency basis is monitored by the State Bar Associations. They set the guidelines for how lawyers can charge for their services. We keep to these guidelines very strictly and will explain all fees in your free consultation.
Speak to One of Our Personal Injury Lawyers in Florida Today
If you have been in an accident that was not your fault and believe that you are entitled to compensation, then call us today. At The Law Place, our attorneys have a combined experience of over 75 years dealing with road traffic and car accident claims in Florida.
We are set apart from other law firms because we work together so you can benefit from the collective experience of all of our lawyers. Call us today at The Law Place on (941) 444-4444 for a free case review and see if you are eligible for a claim.