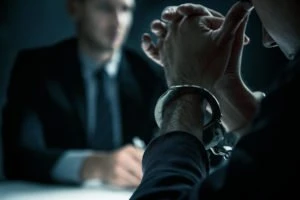 Negligence is a term that sees regular and wide-ranging use in the field of law. If you have been involved in any civil law cases or know anyone who has, you will likely have come across the term already. However, when it comes to culpable negligence, there is a big difference from regular negligence.
Unlike regular negligence, a case of culpable negligence does not mean that someone simply failed to exercise the appropriate level of care for other people. Instead, it is defined by the complete disregard for other people's safety through reckless actions undertaken with no reasonable level of caution. It could be that the person charged with culpable negligence had consciously and willingly engaged in acts or actions that they knew were likely to result in serious harm or even the death of another person. This is also known as gross negligence.
Culpable negligence represents the highest level of negligence possible under Florida law. Depending on the circumstances specific to the case, the accused could be charged with either a second-degree or first-degree misdemeanor. This usually depends on whether injuries were incurred due to the situation. In extreme cases, it is not unheard of for someone to receive a felony charge for causing a serious injury or death due to their negligence.
If you have found yourself accused of culpable negligence in Tampa, you could be facing very serious consequences. Luckily, the lawyers here at The Law Place have a huge wealth of experience dealing with this sort of case. Between our entire team, we have 75 years of combined experience in various relevant areas of criminal and personal injury law. This means we have the relevant skills, knowledge, and experience to fight for you and have the charges leveled against you either reduced to the lowest degree possible for your case or dropped entirely.
If this sounds like something you would be interested in, schedule a free consultation over the telephone today. We ensure that our telephone lines are open constantly, with someone available to speak to you 24 hours a day, 7 days a week. All our consultations are at no-obligation, and your confidentiality is protected by the attorney-client relationship so that you don't have to worry about what you disclose to us.
For more information and free legal advice, call us on (941) 444-4444 as soon as possible and get the ball rolling.
The Florida Statutes Surrounding Culpable Negligence Cases
The laws defining culpable negligence in Florida are contained in Florida Statute 784.05.
Charges of this kind seek to punish people for any behavior that can be seen to cause any "unreasonably great risk of harm to others."
The Supreme Court in Florida also defines it as any "conduct showing reckless disregard for human life, or for the safety of other persons, or conduct showing an entire lack of care, which raises a presumption of indifference to the consequences."
How Does the Duty of Care Work in a Tampa, FL., Culpable Negligence Case?
The idea of a duty of care is something that is not just specific to culpable negligence charges. It is a key legal idea in many civil personal injury cases, medical malpractice cases, and other cases covered by both criminal and civil law.
The duty of care is something that every person owes to those other people who surround them. It represents the legal responsibilities to protect those around them from harm because of their own actions or inactions. For example, someone driving a car on the highway has a duty of care to drive their vehicle safely and sensibly and to follow all the relevant rules of the road. Similarly, a shop owner has a duty of care to ensure their place of business is free of trip hazards or other dangers. The concept of a duty of care exists all over America and is not simply limited to Florida law.
If someone violates their duty of care, they are demonstrating negligence and, therefore, are liable for any personal injury, property damage, or death as a result of their actions. This becomes culpable negligence when the accused continues their course of action despite the risks of this recklessness being clearly foreseeable. Those accused of this will be unable to claim they were ignorant of the risks, as Florida law dictates that culpable negligence involves situations where the accused should know they are incurring great risk.
As you can see, despite seeming like a simple concept, it is a legally complex subject with the potential to be impacted by subjectivities and interpretation. Therefore, securing the support of an experienced and knowledgeable criminal defense lawyer is important. Without one, there are many opportunities to trip up and cause yourself unnecessary consequences.
The Consequences of Culpable Negligence in Tampa, Florida
There are several different levels of consequence possible for cases of culpable negligence.
These will depend on the severity of the actions of the accused, whether somebody sustained a personal injury, and to what level this injury claim was.
A Second-Degree Misdemeanor Charge
If someone were to suffer a personal injury due to the culpable negligence of the accused, that person could face a second-degree misdemeanor charge.
A second-degree charge of this nature could result in:
Up to $500 in fines.
A maximum of 60 days in prison.
A First-Degree Misdemeanor Charge
A first-degree misdemeanor charge may be leveled against the accused if, due to their negligence, they inflicted a personal injury to someone else.
In cases of a first-degree misdemeanor charge, the consequences could be:
Up to $1,000 in fines.
A maximum of an entire year in prison.
A Felony Charge
As mentioned earlier, it is entirely possible for a charge of culpable negligence in Tampa to result in a felony charge.
The circumstances that can lead to a felony charge of this type are often case-specific. Cases of neglect, especially the neglect of children, which result in serious bodily injury, could result in a second-degree felony charge.
A second-degree felony charge of this kind could result in:
Up to $10,000 in fines.
A maximum of fifteen years in prison.
Additional consequences associated with the lifetime label of felon. These can seriously impact employability and leave it incredibly difficult to seek employment in the future.
If the offense in question was severe enough to result in the wrongful death of another, then the accused could stand to face charges of vehicular homicide or manslaughter. These will be explored further below.
It would be wise to take any steps possible to avoid any of the charges listed above. While it is well-known that the label of a felon can cause debilitating difficulties in everyday life, even a misdemeanor charge can cause serious problems.
The lawyers at The Law Place in Tampa, FL., have the skills and experience to fight your charges and gain you the best chance at a future unencumbered by complications.
What Are the Different Kinds of Culpable Negligence Possible in Tampa, FL?
In Florida, there are several different events and situations that a culpable negligence case could fall into. Common examples of these would include:
Neglecting the elderly or disabled – These charges are often associated with hospitals, specialist facilities, and nursing homes. However, anyone who is responsible for the well-being and safety of an elderly/disabled person could face these charges. The victim could be a friend, family member, or a person in a work environment, such as in a case of home abuse taking place in nursing homes. The charges will be based on neglect that has caused the elderly person or disabled person to receive a permanent disfigurement, disability, or any serious harm or injury to the body. In Florida, neglect of the elderly or disabled is considered a second-degree felony, whether it is home abuse that occurs in nursing homes or in any other setting.
Neglecting a child – The charges for leaving a child in a position of serious risk due to neglect are understandably similarly severe. If the accused was responsible for the well-being and safety of a child in a work setting, a home environment, or while providing childcare, they could face these charges if the child receives a permanent disfigurement, disability, or actual bodily harm as a result of the neglect. Once again, this is a second-degree felony charge in the State of Florida.
Firearms within reach of children – If someone leaves an operational firearm within a child's reach, and this firearm is then discharged, resulting in the injury or loss of life of themselves or another person, the person who left that firearm out could be charged with a third-degree felony charge in Florida.
Culpable Negligence Manslaughter in Tampa, FL.
If the level of gross negligence is enough to result in the loss of another person's life, be that a loved one or a stranger, then the accused could be looking at manslaughter charges.
Manslaughter charges of this type are considered a second-degree felony in Tampa. While not as severe as a murder charge, the grounds for manslaughter of this kind are when someone displays a level of reckless disregard for the life of another person. To take this further, these charges hinge on a complete level of indifference towards the consequences of actions that can be considered reckless, wanton, and careless to the point of gross negligence. Therefore, the accused will have violated their duty to the rights of safety for the public around them.
Here at The Law Place, we understand that you may not have intended any injury, let alone to cause a fatality. However, the reckless nature of gross negligence is often enough to charge someone with manslaughter.
The following is a list of the most common ways that residents of Tampa, FL., face a manslaughter charge. Most of these situations involve a motor vehicle:
Fleeing from the law – If the accused was involved in a high-speed pursuit while fleeing from police officers, they may lose control of their vehicle or drive recklessly enough to cause loss of life.
Driving recklessly – In instances of reckless driving, there are many ways in which the actions of the driver could inadvertently cause loss of life.
Driving while intoxicated – DUI cases are another common cause for a manslaughter case. While under the influence of alcohol or drugs, reaction times are slowed, and recklessness increased, heightening the chances of an accident that could result in loss of life.
Common Defenses Against Culpable Negligence Charges in Tampa
There exist legal precedents for several different approaches to defending someone accused of culpable negligence in Tampa.
While a good lawyer will largely base their defense around the specific circumstances unique to their defendant, some common defenses would include considerations for:
The state of mind of the accused. If it can be argued that the accused was not in a sound or fit state of mind when the negligence occurred, it can then be argued that they were unable to act in the way that would be expected.
The responsibility of the victim. One thing that can be argued as having a mitigating impact on negligence cases is the conduct of the victim. If they were also acting in a way that was reckless, careless or creating undue risks, then the accused was not the only one in the wrong.
The risk that led to personal injury, damage, or loss of life was not, in fact, easily foreseeable.
There are also many ways a high-quality lawyer could argue that the defendant did not owe the victim a duty of care and, therefore, did not violate it.
As mentioned above, a truly worthwhile Tampa criminal defense lawyer will be aware of these precedents but will tailor your defense to the specifics of your case.
Following your free consultation and subsequent dates of information-sharing, a lawyer from The Law Place in Tampa will ensure that every useful piece of information you provided will go towards furthering your defense. Call today and schedule a free case evaluation.
How Much Money Will a Criminal Defense Attorney From The Law Place in Tampa Cost?
With the wide-ranging fines possible for these cases, one thing many people falsely believe is that they cannot afford legal representation or that it is not worth pursuing.
This could not be less true. Often, the damages of a successful conviction will far outweigh the cost of representation in financial terms alone. This is without even considering the loss of your time and freedom from a jail sentence.
Here at The Law Place, we thoroughly believe in being wholeheartedly transparent and open about our legal fees. While we cannot give you a direct quote here, owing to the huge range of different charges covered by culpable negligence and the client-by-client differences in situation and criminal history, we can give you a direct quote after a consultation and case evaluation.
This price will consider all the specifics of your situation and be fixed, so you don't have to worry about receiving any nasty surprises or hidden costs.
Contact The Law Place in Tampa Today
If you or a loved one are facing charges of culpable or gross negligence in Tampa, don't hesitate to get into contact with a member of our team as soon as possible. If you do not receive high-quality legal criminal defense, depending on the charges against you, you could suffer from consequences that follow you for the rest of your life. If you are in the position of being labeled a convicted felon, you face the possibility of finding it difficult to gain worthwhile employment for the rest of your life.
We can offer you a telephone consultation round-the-clock, fully protected by the attorney-client relationship, at absolutely no obligation. Our team of well-versed Tampa lawyers have over 75 years of experience between them and are happy to use their knowledge and wisdom to fight your Tampa court case.
You deserve the very best defense possible to enable you to continue living your life without being labeled a felon or suffering from astronomical fines or prison sentences.
If you need legal representation, call our Tampa office for more information on (941) 444-4444 today.