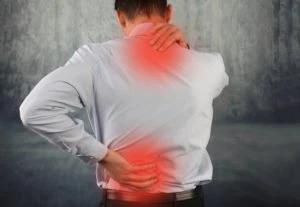 Fortunately, most Americans never have to deal with the devastation that a car accident can bring to someone's life. However, this doesn't mean to say that car crashes are not common, particularly in a state like Florida, where the roads are always busy and chaotic.
Severe car accidents can cause a number of injuries like broken bones or head injuries and can even lead to death. One injury that is not usually considered when people picture a car accident is soft tissue damage. You may be surprised to hear that soft tissue damage is a much more common injury than those previously mentioned. Soft tissue injuries are involved in most personal injury cases caused by car accidents.
If you or a loved one has been involved in a car accident and are now suffering from soft tissue injuries, then you need an experienced personal injury lawyer. At The Law Place, our team has over 75 years of combined experience that we will use to get you the compensation you deserve. Contact us today to arrange a free consultation at (941) 444-4444.
Why Should You Hire a Personal Injury Attorney?
Some people believe that, when making a personal injury claim, you will receive more compensation without the help of an attorney as you won't have to pay fees. This is, in fact, a misconception. According to research, over 90% of those with the representation of a personal injury lawyer following a car accident received compensation. In fact, victims who hired an injury attorney were awarded, on average, 60% more than individuals without representation.
Another important reason for hiring a personal injury attorney is so that you don't have to personally liaise with insurance companies. We all know that profit is the main concern for big businesses, and insurance companies are no exception. We advise that you avoid speaking to any insurance provider altogether and instead allow your attorney to speak on your behalf. Discussing your injuries with an insurance company may give them information that they can later use against you to offer a lower settlement offer.
Our team of dedicated attorneys fight and win for Floridians.
What Damages Can I Seek Compensation for?
Following a car accident, you will face numerous damages for which you will need to cover the cost. However, part of your lawyer's job will be to calculate the total monetary value of your suffering. The worse your injuries are, the higher your settlement will be. Your lawyer will then build your case to prove how much you have suffered in order to get you the compensation you deserve. Here is a list of damages that can be included in your claim:
Visits and overnight stays in the hospital.
Surgical procedures.
Medication prescribed for your injuries.
Therapy for both physical and emotional suffering.
Loss of income.
Property damage.
Non-economic damages including pain and suffering, PTSD, and loss of quality of life.
What Is a Soft Tissue Injury?
So what is soft tissue damage, and how will it affect my case?
A soft tissue injury refers to damage that has occurred to the tendons, ligaments, and muscles in the body. Commonly, soft tissue injuries are a result of sprains, strains, or impact. Suffering a soft tissue injury can lead to pain, bruising, swelling, and in some cases, a loss of function in an area. The impact from a minor accident still has the potential force to cause soft tissue damage.
Many victims of soft tissue damage are not initially aware of their injuries, and sometimes these injuries are not externally visible. Plus, as they do not affect the bones, these injuries often don't show up in x-rays either. The adrenaline that is released into your body during times of stress, such as car accidents, as well as the shock of the situation, leaves many people completely unaware that they have sustained any injuries at all. For this reason, many injuries go undiagnosed and ultimately lead to the development of more serious injuries as time goes on. Often, this all occurs without any medical attention.
We're Florida's top litigation team with over 75 years of combined experience
What Should I Do Following a Car Accident?
Remember that your case will be built on evidence, and the best way to legitimately prove that you were injured in a car accident will be to obtain a medical report. Without proof that you were diagnosed and treated by a medical professional, your personal injury lawyer will have a difficult time fighting your case. Insurance companies will do everything in their power to discredit your claim.
Therefore, the best thing you can do after suffering a car accident is to seek medical attention, even if you do not feel injured. As previously mentioned, minor accidents can cause serious injuries, so make sure you also go back for a check-up. Your health must be your top priority.
Time is of the essence after a car accident, but not solely for your wellbeing. As per Florida Statute 627.736, you have only 14 days to get medical attention from the day of your accident before you can no longer make a claim. Yet, despite having two weeks, we advise that you go to the hospital as soon as possible. The longer you wait, the more opportunity your insurance company will have to argue that your injuries were caused by something else.
Secondly, we recommend that you contact an injury attorney to advise you on what steps you next need to take. Most law firms offer a free consultation service that will allow you to get honest advice, as well as the opportunity to choose the best representation for yourself.
You will need an attorney who will give you clear and accurate information without pressuring you into making any decisions. At The Law Place, we offer a free case evaluation so that you have the chance to discuss your options in a no-strings-attached meeting where a member of our team will help you decide on your best course of action. A good lawyer can mean the difference between a good settlement and a bad one.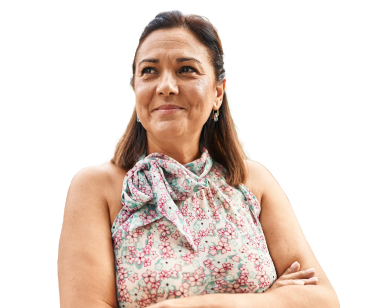 From the initial call to updates on your case status, we are here to get you answers.
Common Types of Soft Tissue Injuries
There are a number of common soft tissue injuries, such as:
Contusion
More commonly known as deep bruises, contusions are soft tissue injuries caused by blunt force trauma, such as a hard impact. Contusions can take a long time to heal and usually cause swelling, pain, and discoloration, or bruising.
Sprains
A sprain is also known as a torn ligament. Caused by the stretching or tearing of the ligaments that connect a joint, this injury is the result of sudden overexertion of a joint or stretching it outside its range of motion, causing serious pain. The usual joints that suffer from sprains are ankles, knees, and wrists. In severe cases, the ligament may require surgery in order to be re-attached.
Tendonitis
This is the inflammation of a tendon and causes pain and irritation in a joint. Tendonitis is often confused alongside other joint injuries, such as sprains, due to the similarity in symptoms. However, the main difference is that tendonitis causes inflammation where a sprain causes a stretch or tear in a joint.
Whiplash
This is perhaps the most common soft tissue injury that victims of car accidents sustain. Usually, these injuries happen as a result of a sudden force that causes the neck to jerk back and forth. The effects of whiplash can last for a long time and affect the muscles of the neck and spine, leading to headaches, neck pain, and back pain.
Lacerations
A laceration is another word to describe serious cuts. Lacerations are damage to the skin that often require stitches or further medical attention.
Abrasion or Burns
These are wounds that have been caused by friction on the surface of the skin. These injuries remove layers of skin, and the result may be bleeding, scarring, and possible infections.
What Are the Long-Term Effects of Soft Tissue Injuries in North Port, FL?
Soft tissue injuries can have long-lasting and life-changing effects on those who have suffered them. These injuries can take months to heal and affect every aspect of your life, from your ability to drive to your ability to play with your children. Furthermore, they can leave the victim with irreversible scarring that may be both physically and mentally challenging to live with. The chances are also high that your ability to work will be affected, leaving you to face the financial repercussions of taking time off.
As stipulated in Florida Statute 768.81, anyone who has suffered due to the negligence of another has the right to seek compensation. This money can be vital to victims of negligence that are left to cover the cost of their injuries despite their loss of income. A distracted driver who took their eyes off the road to read a message or a driver who got behind the wheel after consuming alcohol has no right to change your life forever.
It is vitally important to file a personal injury claim if you have been the victim of a negligent driver. The perpetrator will be brought to justice, and you will not have to suffer the financial burden of recovering from a serious accident. Contact The Law Place today for a free consultation and the chance to get your life back on track.
Why You Should Call The Law Place Today
If you have become a victim of a soft tissue injury that wasn't your fault, then you need the representation of an experienced attorney that can fight for your right to justice. At The Law Place, we pride ourselves on getting our clients the result they deserve so that they can reclaim their lives.
We have a wealth of experience in fighting cases just like yours, so you know that you are in great hands. You will need attorneys that are not afraid to take on large insurance firms who prioritize profit over the wellbeing of their clients. Let us help you get the result you deserve by making these companies pay. By hiring a lawyer at The Law Place, you will have someone to deal with the confusing paperwork that comes with a lawsuit, as well as an advocate that will listen to all your concerns and speak on your behalf.
Contact us today for a free consultation with a member of our team. Our lines are open 24 hours a day, 7 days a week, so that we are always there when you need us most. Call The Law Place today at (941) 444-4444.