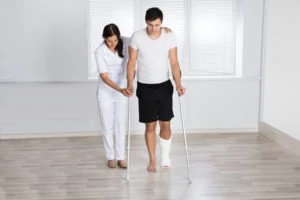 By law, you need insurance in order to drive legally on any Florida highway. However, recent statistics show that nearly a quarter of all Florida drivers are uninsured. This makes Venice a particularly dangerous place to be if you get into an auto accident that wasn't your fault.
If you've been involved in a Venice car accident with an uninsured motorist, you may have received an injury, property damage, and other unfortunate consequences. Many people in this situation assume that they simply won't be able to receive any compensation beyond their own insurance cover. However, this isn't necessarily the case.
Here at The Law Place, we can help you to understand your options and to claim the compensation you may be entitled to. Our team has over 75 combined years of experience when it comes to auto accident and injury claims. We're also offering a free consultation. Call today to speak to a personal injury and traffic accident attorney on (941) 444-4444. Phone lines are open 24/7.
Florida Law and Automobile Insurance
As outlined in Florida Statute 627.736, there are certain minimum auto insurance requirements needed to drive legally in the State. Under this law, any driver who has been driving in Florida for more than 90 days needs to be covered for:
These types of insurance coverage make sure that you're able to claim some monetary compensation for:
Lost wages.
Property damage, such as private property or vehicles damaged in an auto accident.
Medical bills and expenses.
Pain and suffering.
Our team of dedicated attorneys fight and win for Floridians.
Uninsured Motorist Coverage
Our best advice for motorists here at The Law Place is to make sure you have Uninsured Motorist coverage under your auto insurance plan. With over 25% of all drivers in the State of Florida without insurance, having uninsured motorist cover, whilst not a legal requirement, should be a necessity for all drivers who want to keep themselves adequately protected.
This type of insurance allows you to claim compensation through your own insurance company that you would normally receive by filing a claim against a negligent motorist. Possessing uninsured motorist coverage also makes sure that you'll receive monetary compensation beyond what is covered by your personal injury protection (PIP) payout.
What to Do in a Venice Car Accident With an Uninsured Driver
There are a number of steps you should take to protect yourself and your rights if you are in an accident with an uninsured driver:
Receive Medical Attention
If you get into an automobile accident with an uninsured driver, the first thing to do is to have your injuries looked at by a medical professional, even if you've also been seen by paramedics at the scene of the incident. You'll need to make sure to receive medical attention within 14 days of your accident in order to be eligible for a personal injury protection (PIP) payout.
In order to receive a PIP payment from your insurance company, you'll need to prove that you have sustained a serious bodily injury. This is an injury that meets one or more of the following criteria:
Severe head or brain injuries.
Damage to any organ such that it becomes impaired or less functional.
Causes a substantial risk of death.
Causes serious disfigurement.
Claim Your PIP Insurance
Florida is a no-fault state. This means that if you get into a motor vehicle accident in Venice, you'll need to go through your own insurance provider within 24 hours to receive a PIP payout regardless of whether or not you were at fault for the crash.
You should be extremely careful with the information you give to your insurance provider over the phone. Bear in mind that any calls will be recorded and could be used to keep you from receiving the level of compensation you could deserve. So, make sure not to give too many details before seeking legal advice.
Keep Detailed and Accurate Records
You should start keeping a record of events as soon as the accident has happened to give yourself the strongest case possible.
Write detailed notes of what occurred before, during, and after the incident.
Take multiple photographs of any property damage and injuries.
Collect the name, details, and registration number of the other driver.
Continue to take photographs of any injuries over time.
Keep a record of medical bills and any other expenses.
Contact an Injury and Traffic Accident Attorney
As you'll need to speak to your insurance provider within 24 hours after an accident with an uninsured driver, you should attempt to speak with a traffic accident lawyer before this, if possible. An attorney will be able to advise you what to say and what not to say to your insurance adjuster in order to avoid hurting your claim and start building a strong defense.
We're Florida's top litigation team with over 75 years of combined experience
How Can a Personal Injury Lawyer Help?
Your PIP coverage only covers up to $10,000 in injuries and property damage. However, in many cases, your expenses could be much higher, and you won't be able to receive compensation from the other driver's insurance if they don't have any. Under normal circumstances, you would be able to file a claim against the at-fault driver and receive compensation from their insurance company. However, when the car crash involves an uninsured or underinsured motorist, the situation becomes much more complex.
In this case, it's important to work with a personal injury attorney in order to explore your options and try to obtain the monetary compensation you might be entitled to. Your lawyer can help you to:
Understand your rights and whether you have a viable claim.
Prove that the other driver was negligent and at fault for the accident.
Collect evidence, talk to witnesses and keep accurate details.
Liaise with your insurance company to make sure you are paid what you deserve.
File a claim against the uninsured driver.
Help you to try to achieve a settlement with the other driver out of court.
Take your claim to trial if a settlement cannot be reached.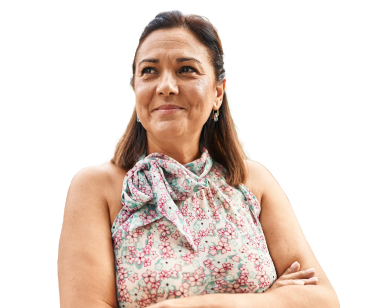 From the initial call to updates on your case status, we are here to get you answers.
Contact The Law Place – Car Accident Lawyers
If you've been involved in a Venice car accident with an uninsured motorist, you shouldn't automatically assume you won't be able to receive compensation beyond your own insurance coverage. There are still plenty of options available to you. By working with the right lawyer, you may still be able to receive the compensation you could be entitled to.
Here at The Law Place, our team of personal injury lawyers is experienced in a wide variety of traffic crimes. We help clients in Venice, Florida, to understand their legal rights after an injury and help them to safeguard their futures.
We're also offering a free case evaluation in a free consultation, so you can ensure you're working with the right law firm for you and your needs. We're available 24 hours a day, 7 days a week. So, call today on (941) 444-4444.