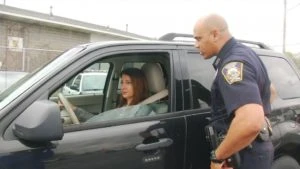 As a commercial driver on the roads of Venice and the rest of Florida, you have a lot more responsibility, as well as more rules to follow. In the life of a commercial driver, driving is a very big part of your livelihood, and if you find yourself facing a charge in Venice, FL., for driving under the influence, this could affect the future of your career. Every single person who is behind the wheel of a vehicle has a duty of care to other motorists. Being a commercial driver, you have the additional risks of representing a company and also transporting potentially dangerous goods. As well as this, your vehicle could potentially cause a lot of damage to the average car.
Here in Venice, FL., when a commercial driver causes an accident whilst under the influence, this raises the chance of the vehicle causing either serious damage to the other auto vehicle involved or serious injury to anyone else involved. Due to this increased chance for commercial vehicles to cause substantial damage, the law in Venice, FL., is very strict when it is dealing with CDL DUI charges. For the crime to be classified as driving under the influence, the driver must be classed over the limit. However, a commercial driver has a much lower threshold for blood alcohol limit when compared to a regular driver on the roads. This can potentially lead to drivers getting behind the wheel unaware they are over the commercial vehicle limit. We do not believe you should face the harshest consequences for a simple mistake.
Here at The Law Place, we have over 75 years of collective experience fighting on behalf of our clients. The criminal defense attorneys at our law firm have handled many cases similar to yours, so we can provide you with both skilled and knowledgeable DUI defense lawyers. Call The Law Place today on (941) 444-4444 for your free consultation, where our lines are open 24 hours a day, seven days a week.
What Will It Mean for You to Be Arrested for a DUI?
Under Florida Statute 316.193, a driver will be guilty of driving under the influence if:
The driver is found to be under the influence of any substance that has impaired them so much that they cannot carry out their normal faculties.
The driver's blood alcohol content is .08% or over.
These are the rules set out for normal drivers. However, when it comes to rules for commercial drivers, the rules are very similar – nearly identical – with one very important difference. When commercial drivers are tested for their blood alcohol level content, a level of 0.4% or above is considered DUI rather than 0.8%.
What Happens if a Driver Refuses to Take Either a Blood or Breath Test?
If the driver in question refuses to take a blood test, then this is instant grounds for the removal of the driver's commercial license. Here in Venice, FL., after a driver gets their commercial vehicle license, they are consenting to a blood alcohol test if they are ever under the suspicion of driving under the influence. If your commercial license is removed, then, unfortunately, you won't be able to drive any commercial vehicle for at least one year.
There may be the chance you will get to appeal this, which will most likely lead to a hearing. However, this hearing does not change any criminal charges you may face. Additionally, you will also have the chance to fight against any automatic license suspension you may face.
Is a DUI an Automatic Felony in Venice, FL?
Here in Florida, a first-time driving under the influence charge is not normally classed as felonies. However, it will count as a felony in the most extreme circumstances. For the majority of first-time DUI offenders, even when the defendant is a commercial driver's license offender, a DUI conviction will be classed as a misdemeanor rather than a felony.
However, there may be some severe cases where the misdemeanor charge would be upgraded to a felony charge. With a felony charge, this means there will be a longer time in prison, larger fines, and other penalties. A DUI charge may also count as a felony if the offender has committed a previous DUI offense. If you find yourself in the situation where you have been convicted of a DUI offense four times within a time period of 10 years, then you will automatically be charged with a felony. This is regardless of the circumstances surrounding your case.
If you think your DUI charge could potentially be upgraded to a felony charge, then this increases the need for you to get the help of a criminal defense attorney. This will give you the best chance to try and get a lower charge than what you may face without any legal representation. Call The Law Place today and speak to one of our experienced DUI lawyers here in Venice, FL. At The Law Place, we offer any new client a free consultation. Through this free consultation, you will get the chance to speak with an experienced and knowledgeable criminal defense attorney who has dealt with many cases like yours before. They will be able to provide advice specific to your individual case and discuss the best options you have in terms of your legal journey.
What Are Some of the Consequences of a DUI Conviction for CDL Holders?
If you find yourself convicted under a driving under the influence charge, you will be facing a minimum charge of a one-year ban for driving your commercial vehicle license. After this one-year time period, you will be allowed to apply to have your original commercial vehicle license reinstated. However, if when you were caught driving under the influence, you were transporting dangerous goods or materials, then the punishment will change. In most cases, you will end up losing your commercial license for three years instead.
Alongside the ban on your commercial driver's license, there may be other charges, which could include:
Fines ranging from $500-$1,000.
Community service for 40+ hours.
Jail time up to half a year.
Probation for up to a year.
Required to take a drug and alcohol management course.
Permenent criminal record.
What Are Some of the Consequences of a Repeated DUI Conviction for CDL Holders?
If you are lucky enough to get back your commercial vehicle license back after originally having it revoked and proceed to receive yet another DUI charge, then you will find yourself in the worst-case scenario where your commercial vehicle license will be permanently banned.
After acquiring a second charge for driving under the influence, it is vital for you to get the help of a skilled DUI attorney. The stakes will be a lot higher when it comes to a second DUI charge. If you do not get the help of a criminal defense attorney on your side, then you will most likely face the most severe consequences of your DUI charges. However, with the help of an experienced criminal defense attorney here in Venice, then you may be able to achieve the best possible outcome for your individual case. Call The Law Place today to find out more.
Will I Be Let Off a CDL DUI in Venice, FL?
There is always the chance you may be able to get a charge, and its penalties, either reduced or even dismissed entirely with the help of a skilled criminal defense attorney. This is no different in a driving under the influence conviction. Therefore, it is vital to get the best legal representation you can on your side to build up the best criminal defense for your DUI case. This is why you need to contact The Law Place today, where you will be able to talk to one of our lawyers at our law firm who will explain the best options for you. Luckily for you, if you choose one of our experienced criminal defense lawyers, they will thoroughly investigate the charges you are facing to ensure you walk away with the best outcome for your case.
Any experienced DUI lawyer will have a range of options and evidence types they will use to fight the prosecution. Some of these include:
Why you were stopped – A police officer must have probable cause to pull you over. If they did not, then all evidence that was taken during your stop will not be able to be used as evidence in court.
Field sobriety tests – When conducting a field sobriety test, there is plenty of room for error. If there are any mistakes, then this will mean that the results will not stand in court and therefore cannot be used as evidence against you.
Recorded observations – These types of observations could include police reports and any other types of recordings that were conducted at the time of the drunk driving accident.
Our DUI lawyers here at The Law Place will ensure they examine all and any evidence that the prosecution is planning to use against you in court. We will look for any weaknesses this evidence may hold, and then we will find any way to argue how this evidence is insufficient to prove your guilt beyond a reasonable doubt.
Alongside this, we will also be searching for our own evidence that will support your case. Regardless of how much or how little evidence the prosecution has against you in the court case, the Venice lawyers here at The Law Place will work tirelessly to make sure we build a defense tailored to the specifics of your case to counteract this.
Contact The Law Place in Venice, FL., Today!
If you find yourself arrested for driving under the influence, then the most important decision you need to make is to find and hire a skilled criminal defense lawyer who will put up an aggressive fight for you in your DUI case. Here at The Law Place, our lawyers have over 75 years of combined experience across the State of Florida, including Venice.
If you do not want this drunk driving accident to be a mistake you regret for the rest of your life, contact one of our lawyers here at The Law Place here today! You can get in touch with one of our very experienced lawyers for a free consultation by calling (941) 444-4444, where our lines are open 24 hours a day, seven days a week. We are waiting for your call.