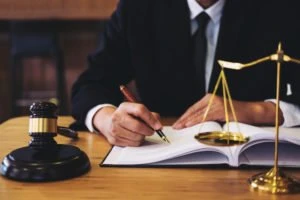 If you have been arrested for a crime—whether a misdemeanor or felony—it is likely you are anxious, frightened, unsure of your future, and how you need to handle your charges. Unlike some other problems, however, how you handle these criminal charges will have an effect on your reputation, your freedom and your future. Because the stakes are so high, it is important that you have an experienced Sarasota criminal defense lawyer from The Law Place by your side from start to finish.
Don't make the mistake of thinking a misdemeanor charge is not all that serious. If convicted for a Florida misdemeanor, you could end up spending time in jail, paying extremely high fines, then you will end up dealing with issues such as an inability to obtain employment, rent a home, obtain a professional license, or even return to college on a government student loan.
If you find yourself facing legal challenges, don't navigate the complex legal waters alone. Turn to The Law Place. With a deep understanding of the legal system and a commitment to your rights, our criminal defense lawyers are here to guide you every step of the way. Reach out to The Law Place today for a free consultation, and let us be your ally.
What is the Difference Between a Misdemeanor and a Felony Offense?
The primary distinctions between a misdemeanor charge and a felony charge in the state of Florida, lies in the severity of the crime, and therefore the penalties you will face should you be convicted of the crime. Both misdemeanor and felony charges are further divided into classes, depending on the seriousness of the crime and the potential penalties. In the state of Florida, misdemeanors are classified as first or second-degree crimes, and have the following penalties:
A first-degree misdemeanor is the most serious type of misdemeanor crime in the state of Florida, and is governed by Florida state statutes, Section 775.082 and 775.083. Penalties for a first-degree misdemeanor conviction include: up to one year in county jail, up to one year of probation, and a fine as large as $1,000. One example of a first-degree misdemeanor crime is theft of property which has a value of less than $300, and more than $100.
A second-degree misdemeanor is a less-serious offense in the state of Florida, governed by the two statutes above as well as Section 775.081. A conviction for a second-degree misdemeanor can result in up to 60 days in jail, 6 months probation, and a maximum fine of $500.
Our team of dedicated attorneys fight and win for Floridians.
Understanding the Different Types of Misdemeanors
Misdemeanors, though considered less severe than felonies, still come with their own set of legal complexities and potential consequences. It's essential to understand the different types of misdemeanors, especially when navigating the legal landscape of such charges. Here's a breakdown of the primary categories:
Second Degree Misdemeanors: The least severe among misdemeanor offenses, second degree misdemeanors often include minor infractions like petty theft, trespassing, or certain traffic violations. While they might seem trivial, these charges can still result in penalties, including fines and even jail time, albeit typically shorter durations than more serious offenses. Without adequate representation, individuals might face the maximum penalties for even these 'minor' infractions.
First Degree Misdemeanors: More serious than their second-degree counterparts, first degree misdemeanors encompass offenses such as simple battery, marijuana possession (in states where it's illegal), and certain DUI offenses. Penalties can range from heftier fines to longer jail sentences, and a conviction can significantly impact one's record, affecting future employment opportunities and more.
Gross Misdemeanors: Falling somewhere between a standard misdemeanor and a felony, gross misdemeanors are not recognized in all jurisdictions. However, where they exist, they signify more grave offenses that carry heavier penalties than standard misdemeanors but aren't as severe as felonies. Examples might include repeated DUI offenses or acts of assault that don't cause significant harm.
Regardless of the misdemeanor type, having a skilled misdemeanor defense lawyer is invaluable. Not only can they provide clarity and direction in a confusing legal landscape, but they also strategize defenses tailored to the specifics of your case. From negotiating reduced penalties to potentially having charges dropped, a defense lawyer's role is pivotal in ensuring your rights are protected and the best possible outcome is achieved.
We're here to serve you. Our phones are open 24 hours a day.
Misdemeanor Offenses in Florida
Misdemeanor offenses in the state of Florida are handled at the County Court level; some examples of misdemeanor crimes include:
Battery
Driving with a suspended license
DUI
Disorderly conduct
Loitering
Domestic violence battery
Prostitution (first offense)
Possession of marijuana
Petty theft, or
Resisting an officer (no violence involved).
If you have been charged with a Florida misdemeanor, you need to act decisively, being as proactive as possible about protecting your future. A misdemeanor conviction can bring many negative consequences into your life, including a criminal record which never goes away, housing and career difficulties, an inability to obtain a job you are otherwise well-qualified for, financial problems, time in jail, and loss of privileges you may take for granted.
We're Florida's top litigation team with over 75 years of combined experience
Sarasota Misdemeanors Lawyer: Potential Defenses to Consider
Misdemeanors, while less severe than felonies, can still have a significant impact on your personal and professional life. In Sarasota, as in many jurisdictions, a misdemeanor conviction can result in fines, probation, community service, or even jail time. It can also leave a lasting mark on your criminal record, potentially affecting employment opportunities, housing applications, and more. If you find yourself facing a misdemeanor charge in Sarasota, it's vital to understand the possible defenses that can be employed by a skilled lawyer to protect your rights and possibly prevent a conviction.
Lack of Evidence: One of the most straightforward defenses to any criminal charge, including misdemeanors, is that there simply isn't enough evidence to prove beyond a reasonable doubt that the accused committed the crime. Your lawyer can challenge the evidence presented, casting doubt on its validity or relevance.
Mistaken Identity: This defense hinges on the argument that the wrong person has been accused. With advancements in technology, such as surveillance cameras and DNA testing, it's possible to substantiate or refute claims of mistaken identity more conclusively.
Alibi: Having an alibi means that you have evidence to prove that you were somewhere else when the crime took place. This can be corroborated with witnesses, receipts, time-stamped photos, or any other evidence that supports your claim of being elsewhere.
False Accusation: It's an unfortunate reality that individuals are sometimes falsely accused of crimes they didn't commit. Whether due to misunderstandings, personal vendettas, or other reasons, a skilled lawyer can help unearth the truth and present it in the best light.
Constitutional Violations: If law enforcement violated your constitutional rights at any point during the investigation or arrest process, any evidence obtained during the violation might be deemed inadmissible in court. Examples include searches without a warrant, failure to read you your rights, or coerced confessions.
Statute of Limitations: Some misdemeanors have a statute of limitations, meaning there's a window during which the state can bring charges. If this period has expired, it can serve as a defense to the misdemeanor charge.
Affirmative Defenses: These involve the defendant admitting to the actions but asserting a reason for them. For example, self-defense in a simple assault case, where the defendant admits to the act but claims it was in response to an imminent threat.
Diversion Programs: In some jurisdictions and for specific misdemeanors, first-time offenders might be eligible for diversion programs. These programs allow offenders to undergo counseling or community service in lieu of a jail sentence. Upon successful completion, the misdemeanor charge may be dropped or expunged.
Misdemeanors, while often considered minor in comparison to felonies, carry consequences that can significantly impact one's life. With the assistance of a knowledgeable Sarasota misdemeanors lawyer, you can navigate the complexities of your charge and explore the best defense options available. If you or someone you know is facing a misdemeanor charge, it's imperative to seek legal guidance immediately to safeguard your rights and ensure the best possible outcome.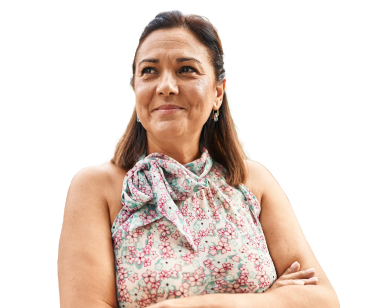 From the initial call to updates on your case status, we are here to get you answers.
Why Seeking Representation from The Law Place is Crucial for Your Misdemeanor Case
While misdemeanors might appear less severe than felonies on the surface, their potential consequences should not be underestimated. The repercussions can extend far beyond legal penalties, affecting personal relationships, employment prospects, and overall quality of life. Here's why securing representation from The Law Place is paramount when facing any misdemeanor charge:
Experience in Criminal Law: The intricacies of criminal law can be daunting for anyone without a legal background. The Law Place has attorneys well-versed in the nuances of Sarasota's legal system, ensuring you receive advice grounded in comprehensive knowledge and years of experience.
Navigate the Legal Labyrinth: The legal process is a complex maze of procedures, paperwork, and protocols. Any misstep, even a seemingly minor one, can adversely impact your case. Having a seasoned lawyer from The Law Place by your side ensures every detail is meticulously addressed.
Assess and Construct Strong Defenses: Every case has unique facets. The Law Place attorneys are adept at examining the specifics of your situation, identifying weaknesses in the prosecution's case, and constructing robust defenses tailored to your circumstances.
Protect Your Rights: From the moment of arrest, your rights can be at risk. Be it unlawful searches, coercive interrogations, or failure to provide proper Miranda warnings, any violation can significantly impact the case's outcome. The Law Place ensures your rights are upheld at every stage.
Mitigate Potential Consequences: Even if a dismissal isn't feasible, representation can significantly reduce penalties. From negotiating plea deals to advocating for alternative sentencing like diversion programs, the right attorney can make a substantial difference in the case's repercussions.
Personalized Attention: Facing legal charges is a daunting experience. At The Law Place, you aren't just another case number. The firm's commitment to providing personalized attention means you'll always be kept informed and involved, ensuring your questions are answered and concerns addressed promptly.
Peace of Mind: Perhaps the most underrated benefit is the peace of mind that comes from knowing you have a dedicated advocate in your corner. This assurance allows you to focus on other life aspects while The Law Place handles the legal intricacies.
In essence, even if a charge seems 'minor' or 'manageable' on your own, the implications of a misdemeanor can be long-lasting and far-reaching. By securing representation from The Law Place, you give yourself the best chance of navigating the ordeal with minimal disruption to your life and future prospects. Don't leave your fate to chance; trust the people who have a track record of dedication and success.
sarasota misdemeanors lawyer, FAQ
What types of criminal offenses fall under misdemeanors in Sarasota?
Misdemeanors in Sarasota encompass a wide range of criminal offenses, from white collar crimes like fraud or embezzlement to violent crimes such as simple assault. Each type varies in severity and potential consequences.
How does the criminal justice process work for misdemeanor charges?
The criminal justice process begins with an arrest or citation. After that, there will be an arraignment where the accused is formally charged. Depending on the case and its complexities, it may go to trial or be settled beforehand. Throughout this process, having a knowledgeable Sarasota criminal defense attorney is crucial for guidance and representation.
Can a misdemeanor result in a criminal conviction on my record?
Yes. A misdemeanor can result in a criminal conviction which might impact various aspects of your life, from employment opportunities to housing applications. It's important to address these charges seriously and promptly.
Are all misdemeanors treated the same way in the eyes of the law?
No, misdemeanors vary in severity. For instance, white collar crimes might be treated differently than violent crimes, even if they're both classified as misdemeanors. The potential penalties and consequences can differ significantly based on the nature of the criminal offense.
Why should I hire a lawyer in Sarasota if I'm facing a misdemeanor charge?
Even though misdemeanors are less severe than felonies, they can still have long-lasting repercussions. A lawyer in Sarasota, particularly a Sarasota criminal defense attorney, can provide guidance, build a strong defense, and potentially mitigate penalties or even have the charges dismissed.
Do all Sarasota criminal defense attorneys handle misdemeanor cases?
Most Sarasota criminal defense attorneys handle a wide range of cases, including misdemeanors. However, it's always best to ensure that the attorney you're considering has experience in dealing with your specific type of misdemeanor charge.
Can a misdemeanor be upgraded to a felony?
In certain situations, yes. For instance, repeated offenses or the discovery of additional evidence can escalate a misdemeanor to a felony. This underlines the importance of having skilled criminal defense attorneys to guide you.
Arrange a free consutlation with a Sarasota criminal defense lawyer today
If you are like most people, you were shocked, and probably in a state of denial following your Florida misdemeanor charges. The criminal defense attorneys at The Law Place will be the advocate in your corner that you desperately need during this difficult time. Our attorneys will strive to have your case dismissed, however if a dismissal is not likely, we will use our considerable negotiating skills to have your charges lowered to a less serious offense, or, after a conviction, to negotiate lower penalties with no jail time. Contact a criminal defense attorney from The Law Place today by calling 941-444-4444.