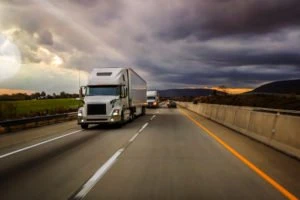 A vehicle accident of any kind in Clearwater can cause great damage and harm. Although truck accidents that involve an 18-wheeler truck can be catastrophic. The large size of these trucks can result in innocent victims suffering life-changing injuries if they are involved in a truck accident of this nature.
Unfortunately, truck accidents involving 18-wheeler trucks are increasing in number. If you or someone you know has suffered an injury in Clearwater, FL. as the result of a truck accident, you are not alone. The National Highway Traffic Safety Administration reported in 2019 that over 100,000 Americans suffer a truck accident every year in the United States. Furthermore, despite these trucks only accounting for 3% of all the vehicles on the road, they are involved in 12% of all fatal road traffic accidents.
The Law Place in Clearwater, FL, can help you fight for the compensation you deserve if you have suffered injuries in a truck accident through no fault of your own. It is the duty of a trucking company to ensure that its truck drivers protect other road users and pedestrians while they are behind the wheel. Often, however, truck accidents are caused by the reckless actions of truck drivers, and they may have life-changing consequences.
Our law firm can help you receive the justice that you deserve. Contact us today for a free consultation and a chance to talk a Clearwater truck accident attorney. Call us at (941) 444-4444.
Why You Need an Experienced Clearwater Truck Accident Attorney
The trucking company at fault for your truck accident will likely have dealt with many accidents before and will be experienced with devaluing a personal injury case brought against them. The trucking company will try and protect their assets and truck drivers by having skilled defense lawyers on their side. Sometimes, they even send their lawyers to the scene of a Clearwater truck accident immediately after the accident occurred to begin gathering evidence in their favor. All truck companies are aware of how costly a truck accident lawsuit can be to them, so they waste no time working on ways to minimize the financial losses they will undoubtedly face.
We advise that you seek the help of a Clearwater truck accident lawyer if you have suffered injuries and think you may have a case eligible for compensation. The main reason for this is because truck companies in Clearwater devote a great deal of time and money into defending any claims brought against them. It may seem obvious to you that the truck driver was blatantly at fault for your truck accident, but this does not mean that you are guaranteed a fair settlement.
For your best chance of receiving the compensation that you deserve, you need a skilled Clearwater truck accident attorney fighting your case for you. Following your free consultation, if you decide you would like the representation of a truck accident lawyer at The Law Place, they will begin work straight away on building you a strong case.
Our law firm has over 75 years of combined experience, and we have dealt with similar accidents to yours before. A truck accident lawyer at The Law Place will have the knowledge and skills to ensure that you receive the maximum amount of what you deserve from the truck driver and company.
Causes of Truck Accidents in Clearwater
A truck accident in Clearwater, FL, is not always the fault of the truck driver. Often, a truck accident will occur because a truck company prioritized profits over critical vehicle maintenance, with a fault on the truck causing the accident as a result. This is not acceptable. These companies should not be allowed to get away with causing serious injuries because of their negligence.
There are a variety of reasons why a truck accident can occur in Clearwater, FL. Some of the more common truck accident causes include:
Equipment malfunction – A truck accident may occur because of a faulty part. It is the responsibility of the trucking company to sufficiently maintain their trucks. Sometimes, however, an injury claim can result in a lawsuit against the manufacturer of the parts.
Distracted driving – A truck accident can occur because of a driver being distracted and not paying their full attention to the road. Often, cell phones are to blame for truck accidents caused by distracted driving.
Driver fatigue – A truck accident caused by tiredness may be the fault of the truck driver. Although, truck companies do place an immense amount of pressure on their drivers to travel for long distances with very little rest time. A driver may feel pressured into driving despite feeling tired and unwell.
Excessive speed – A driver is responsible for the speed of which their truck travels. Although it is important to note, once again, that trucking companies put pressure on drivers to meet strict and unreasonable deadlines. These deadlines can pressure a driver in feeling the need to speed above the legal limit.
Defective tires – A truck accident caused by defective tires is usually the fault of the tire manufacturer or distributor. In this case, a lawsuit may be filed against either of them or the truck company if they were aware that the tires were not to standard and potentially defective.
Overloaded freight – This is a leading cause of truck accidents. Companies will overload their trucks to try and maximize their profits, despite the risk that they may cause an accident.
Failure to follow federal and state regulations – This failure could be either the fault of truck drivers or trucking companies. The Federal Motor Carrier Administration has set regulations for the trucking industry, and when these regulations are breached, accidents can occur, and a company and/or driver can be held responsible.
How Will a Truck Accident Lawyer Prove My Case in Clearwater, Florida?
At The Law Place, a truck accident lawyer will have dealt with a case similar to yours before. Our whole legal team has a wealth of knowledge and experience in dealing with accident cases in Clearwater.
It is important to have a skilled truck accident lawyer to represent you and your case. One wrong move could result in a dramatic devaluing of your case. The trucking company at fault will likely have their legal team waiting for you to make a slip-up so that they can use that against you to belittle your case. A lawyer at The Law Place will not allow this to happen. We will be able to guide you and advise you throughout the whole legal process to ensure that you achieve the justice that you deserve.
An accident lawyer will use the following as evidence to build your case:
We will gather any evidence that was taken from the scene of the truck accident. This will include photographs and police reports.
Your accident lawyer will personally contact any possible witnesses and document their statements.
Your lawyer will also collect statements from you and your family to illustrate how the accident and injuries have deeply affected your life.
We will fight for you to be compensated for the pain and suffering you have experienced. This is difficult to quantify but includes emotional distress and loss of enjoyment for life if your injuries have resulted in you experiencing a reduced quality of life.
Your lawyer will review your medical records to ensure that you are reimbursed for any medical expenses you have had or will have in the future as a result of your injuries.
Your lawyer will try and get hold of any street cameras or surveillance footage capturing your truck accident. This kind of footage is deleted regularly in Clearwater, so the sooner you contact one of our lawyers, the better.
Your lawyer will try and get access to the truck's black box. This box contains data concerning how the vehicle has been driven and could be important evidence for your case.
Your lawyer will approach the truck company for their records. They will investigate whether the company is acting within the regulations outlined by the Federal Motor Carrier Administration. For example, they will look to see if the truck has been sufficiently maintained and that working hours have been accurately recorded. Items such as a driver's logbook could be crucial evidence in proving your case.
Common Truck Accident Injuries
Truck accidents in Florida tend to result in serious injuries as they are often the most severe kind of road accident. An 18-wheeler truck can weigh up to 80,000 or more pounds if it has been overloaded illegally. In comparison, most road cars will only weigh around 4,000 pounds. Therefore, an accident involving one of these trucks usually results in a colossal amount of damage and incredibly severe injuries.
Common injuries that victims involved in truck accidents in Florida suffer are:
Broken bones
Back and neck injury
Traumatic brain injury
Internal injuries
Death
Unfortunately, an accident of this nature has a high fatality rate. Families of those who have tragically lost their lives also deserve to be compensated. If you have lost a loved one, our personal injury lawyers can help you.
If you were lucky enough to survive, you might be suffering from a life-changing injury and a great deal of emotional trauma. You don't have to struggle alone. We can help you win the compensation you deserve. We are aware that no amount of money will ever take away the trauma you have experienced, but we can help ease you from some of the stresses and burdens you could be facing.
Compensation for Truck Accidents in Florida
At The Law Place, our lawyers frequently help our clients achieve compensation to cover the following after suffering a truck accident:
Medical expenses – We can help you get reimbursed for the medical expenses you have faced in the past and will face in the future as a result of your accident.
Loss of earnings – You could receive compensation for the wages you have lost and your loss of earning capacity.
Loss of a loved one – If you have lost a family member or someone close to you because of a truck accident, you deserve compensation for funeral expenses and for loss of consortium.
Property damage – You can receive compensation to cover the vehicle repair costs you may have faced.
Pain and suffering – This can be difficult to quantify, but it includes your mental anguish and loss of enjoyment for life.
Contact The Law Place Today!
Contact us today at The Law Place to receive a free consultation if you think you have a case eligible for compensation. We fully understand that no amount of money will ever take away the trauma and pain you have suffered as a result of your truck accident, but we would hope that we could make your life a little bit easier. We can handle all the paperwork and negotiations for you.
Trucking companies have aggressive legal teams on their side, ready to devalue a claim if an accident is ever to occur. You deserve the best chance you can of achieving a fair settlement. Don't allow the truck company to easily get away with causing your accident. Contact us today so that our lawyers can fight for your right to justice and win you the compensation that you deserve. Call us at (941) 444-4444.