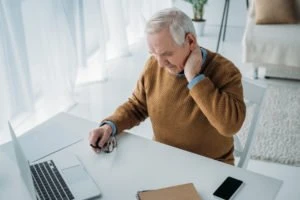 In the event of car accidents in Fort Myers and across the word, whiplash is among the most common personal injury for people to sustain. Whiplash is so common because when a car comes to an abrupt and sudden stop, it can cause an individual to throw their head back and forth suddenly, in a harsh manner, and involuntarily.
If you or someone you know has been involved in a car accident in Fort Myers, you will need the assistance of an injury attorney or, at the very least, a lawyer. We will be able to investigate your case and offer you adequate insight on the way forward within Florida law. You might need to prove negligence on the part of the other driver, which would require a thorough investigation, which we at The Law Place are happy to complete.
Our law firm in Fort Myers specializes in car accident claims as well as personal injury claims. Contact us today for a free consultation so that we can evaluate your specific needs and give you a chance to meet us and see how we work. We can be reached on (941) 444-4444; our lines are always open for your convenience.
Typical Causes of Whiplash
In the case of car accidents, when another vehicle collides with yours, individuals can get whiplash if they happen to harshly hit their heads and neck in a way that forces the neck to jolt in any way, usually quite forcefully. It can also occur as a result of a significant impact on the vehicle, which then ultimately reaches the passengers in the car. Force of this nature can cause the people involved to have serious injuries that occur to their necks, spinal region, and discs. The overstretching of muscles in the neck and spinal region is known as whiplash.
If you or someone you know has been involved in an accident, it is imperative that you seek medical attention and any treatment prescribed. Taking care of yourself after an accident is vital. Your health and wellbeing is the first thing you should attend to. Seeking medical attention can also help you prove the injuries you sustained as a result of the accident, something insurance companies will require. According to Florida Statute 627.736, anyone who has been involved in a car accident has 14 days to seek medical attention.
Your case and our ability as your lawyer to be able to win you the maximum amount of compensation is largely based on the medical records and evidence we are able to produce to strengthen and prove your case in order to justify the subsequent compensation you will receive. As a trusted law firm, we do everything we can to base everything we do on evidence. Our attorney-client relationship will be one held in the utmost esteem at all times.
Our team of dedicated attorneys fight and win for Floridians.
Symptoms Consistent with a Whiplash Injury
If you have suffered the unfortunate event of being in a car accident in Fort Myers and suspect you have sustained whiplash as a possible injury, you might be feeling one or more of the following symptoms:
Headaches – After experiencing whiplash, you may be suffering from persistent headaches in any region of the head. This comes as a result of having harsh contact with another surface area, such as a car dashboard.
Back pain – This usually comes in the form of throbbing or sharp pains in your back caused by the impact that was felt in the back area.
Tinnitus – This can be explained as the perception of hearing noise in the ears, which is not actually there. This can happen as a result of head trauma. Experiencing a ringing noise is also consistent with this type of injury.
Jaw pain – A result of clenching or tightening of the jaw during the impact felt by the other vehicle or as a result of it. This type of pain can cause other areas of the face to feel sore as well.
It is important to seek medical treatment as soon as possible and to follow through with the prescribed treatment as set out by the medical team who is assisting you. Please request copies of any paperwork before you leave the hospital or treatment center, as this will help us prove the injuries you experienced. It will also allow us as your lawyer to build a case and claim back the medical bills you had to incur. Our objective is to build a great client relationship with you while still getting you all the help you need and sorting out any practical aspects the best we can.
Being in a car accident is tough, and we, as your attorney, want to take as much stress away from you as possible.
What Is the Duration of a Whiplash Injury?
Whiplash is a common injury felt by many who have been in a car accident. Those who have injuries consistent with what can be expected of a whiplash injury should begin to feel the pain and discomfort subside after a few weeks after having sought treatment. However, although a common injury, many people who have suffered whiplash report still having neck and back pain long after the accident and treatment.
Recovery usually depends on the severity of the accident as well as the treatment received and how soon treatment was able to be administered. Severe pain after an accident is usually consistent with future or more long-term ramifications of the injury. People who have suffered neurological injuries will likely have persistent pain or issues going forward, so it is important to know exactly what type of injuries you have incurred after your accident in Fort Myers.
Whether your injury lasts a few weeks or long after the accident happened, The Law Place would like to assist you in getting the right compensation owed to you. We pride ourselves on an attorney-client relationship like none other. Based in Fort Myers, Florida, we can assist you at any time.
We're Florida's top litigation team with over 75 years of combined experience
Treatment for Whiplash
The first step in the treatment of whiplash is to seek medical attention and to be diagnosed with whiplash by the medical team or person who is assisting you. A treatment plan will then be devised for you, which will include medication as well as physical therapy. The amount and intensity will likely be determined by the severity of your whiplash injury. Among these medications, you can expect to receive anti-inflammatory medicine, muscle relaxers, and medicine for pain relief.
The medical team may also be able to advise you on some home remedies to aid with your treatment plan, such as mild exercises. You can also use heat patches or hot packs to assist with pain relief without adding further medication to your list, as well as light or moderate exercises.
Our legal team strongly advises that if you think you have sustained whiplash, or any other kind of injury, as a result of being in a car accident, that you seek medical attention immediately. If you need the assistance of an attorney you can trust, we can assist at The Law Place in Fort Myers.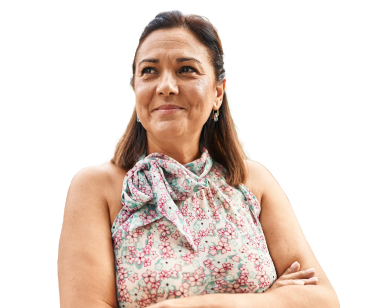 From the initial call to updates on your case status, we are here to get you answers.
Duty of Care in Fort Myers, Florida
In Fort Myers, Florida, all people making use of the roads automatically assume a duty of care to use the roads responsibly and with the best interests of everyone in mind. This duty of care serves to help make sure everyone is as safe as possible while using the roads. This way of thinking and operating does not exclude pedestrians and cyclists.
This duty of care, or social contract, requires all road users to act sensibly and with discretion whilst on the road so that no one is put in jeopardy or endangered. If someone is found guilty of violating the duty of care and knowingly acting in a way that puts others at risk, they can be held accountable. For more information on Florida's rules and regulations whilst on the road, Florida Statute 768.81 is clear on what is acceptable.
If you have, however, been in an accident where someone has violated the standard duty of care, it can be hard to prove. This is where a skilled and highly competent attorney is needed so that they can lead an investigation to determine this. An injury attorney will be able to do this on your behalf. Contact us at The Law Place for a free consultation in Fort Myers.
Types of Damages Claimable from a Whiplash Injury in Florida
After an accident in Fort Myers, there can be a lot of expense and financial overhead incurred, which is unexpected. Knowing the law and your rights will go a long way in helping you avoid financial ruin or, at the very least, challenges. An attorney who specializes in personal injury and car accidents will be able to help and advise you on what you can claim damages for. Some of these include:
Hospital and subsequent medical bills – Seeking the right treatment for personal injury can be expensive, and you should not need to worry about mounting medical bills on top of your accident and recovery.
Wrongful death such as the loss of a loved one – This can lead to many expenses around the burial and, in some families, the lost wages and income as a result of the sudden passing.
Pain and suffering – This can be very difficult to put into an amount, but the stress and emotional/ mental anguish after an accident can be extremely taxing on people.
Lost income – Not being able to work as a result of injuries sustained due to being in an accident.
Damage to your property – Damages and repairs to any of your property damaged during the accident is claimable, and you can receive compensation for this.
It is important to appoint an attorney or, at the very least, seek legal advice as soon as possible so that they can help you ascertain what types of claims you are entitled to make according to the law in Florida.
Why You Need a Fort Myers, Florida, Car Accident or Personal Injury Attorney
The last thing you need after being involved in a car accident is to deal with legal papers and documents usually brought on by insurance companies. At The Law Place, we are accident lawyers who will gladly deal with this on your behalf if appointed as your legal representation. Your only concern should be focusing on your health and wellbeing and on making a full and speedy recovery.
Dealing with an injury of any kind can come with all sorts of adjustments, and we, as accident lawyers, can make sure you get the best advice and care as possible. At The Law Place, we will do everything necessary to make sure you get the maximum compensation owed to you based on the damages you have experienced. If this sadly includes wrongful death, we will do whatever it takes to ensure you are disturbed as little as possible during this time but still receive the most favorable outcome under the circumstances.
Contact Us Today, Your Personal Injury Lawyers in Florida
If you require the assistance of a lawyer who will stand by you and give you the best advice possible, you are in the right place. We often deal with personal injury cases as a result of car accidents. With decades of combined experience as a team, rest assured you will receive the best advice possible.
Contact us today on (941) 444-4444 for the best legal advice you could hope for.