Levaquin (Levofloxacin) is a type of prescribed antibiotic that was commonly used to treat the symptoms of a range of various bacterial infections. By 2010 Levaquin had become the most commonly prescribed type of fluoroquinolone antibiotic in the United States of America. Unfortunately, over the years, there have been numerous cases of consumers going on to report nerve damage, more specifically peripheral neuropathy, as a side effect of taking these drugs. This article includes some of the most frequently asked questions surrounding lawsuits involving this drug.
Here at The Law Place, our dedicated personal injury lawyers realize how serious the adverse effects of fluoroquinolone drugs can be and can empathize with how the selfish greed of pharmaceutical companies has the potential to ruin your life. Our law firm has an impressive 75 years of combined experience in dealing with cases just like your own. The Law Place's practice areas stretch across the State of Florida, so if you have experienced serious side effects after being prescribed and consuming Levaquin in Florida, do not hesitate to get in touch.
Contact us today to schedule a free consultation with a personal injury lawyer from The Law Place by calling our toll-free phone number, (941) 444-4444. Phone lines are open 24 hours, 7 days a week.
What Are Fluoroquinolone Drugs?
Fluoroquinolones, including Levaquin, have to lead to severe side effects in multiple cases. These types of drugs were first made available and prescribed to the general public in the 1980s. Fluoroquinolone antibiotics are a class of antibiotics used to kill bacteria and fight infections and were common, more specifically, used as a means to treat issues such as respiratory and urinary tract infections. This group of antibiotics includes the drugs ciprofloxacin, ofloxacin, moxifloxacin, and Levaquin levofloxacin.
However, in 2013 the FDA (Food and Drug Administration) went on to make sure that the general public was informed that this popular class of drugs had the potential to lead to a range of severe side effects, this included potentially permanent nerve damage. This specific type of serious nerve damage is referred to as peripheral neuropathy and can significantly affect the victim's quality of life.
Our team of dedicated attorneys fight and win for Floridians.
Who Produces Levaquin, and are People Aware of Its Dangers?
The drug 'Levaquin (Levofloxacin)' was manufactured by a branch of healthcare companies owned by the Johnson & Johnson pharmaceutical company. This branch is called Ortho-McNeill-Janssen Pharmaceuticals. Disappointingly, the company was very much aware of the dangers that were linked directly with taking Levaquin but failed to adequately warn its consumers of these adverse effects. In fact, there are even multiple reports of nerve damage being a side effect of taking Levaquin before it received its FDA approval in 1996. In addition to this, the peripheral neuropathy nerve damage was identified as a possible side effect of consuming Levaquin very early into the drug's production process, but the manufacturers appeared to have unfortunately prioritized their profits over the safety of their consumers.
What Are the Potential Side Effects of Levaquin?
In many cases, the potential adverse effects of Levaquin would make themself apparent very soon after consumption, on average within a few days of taking. The Food and Drug Administration issued a report in 2013 that stated they had found the likelihood of experiencing the more serious side effects of Levaquin were not related to the age of the consumer nor the duration of treatment. This lack of correlation made Levaquin even riskier, as it meant being young and healthy did not offer you guaranteed protection from the risk of peripheral neuropathy and other side effects.
The symptoms of sensory nerve damage that can be associated with patients taking Levaquin include:
Sudden pains or/and an increase in touch sensitivity.
Loss of coordination.
Loss of sensation in the skin.
Poor reflexes.
High temperature.
Pain, tingling, burning, and/or numbness in the arms and legs.
The motor nerves can also be affected when taking fluoroquinolone drugs. When these nerves are damaged, you may notice the following symptoms:
Muscle twitching.
Tendon rupture.
Weakness.
Muscle cramping.
Atrophy. This is essentially the muscles wearing away and can make it near impossible to move your arms and legs.
If you or a family member have recently experienced symptoms of peripheral neuropathy or potentially permanent nerve damage caused by fluoroquinolone antibiotics, then you could be owed compensation. Contact The Law Place today to organize a free case evaluation with a personal injury lawyer at our law firm.
We're Florida's top litigation team with over 75 years of combined experience
What Is Peripheral Neuropathy?
As mentioned earlier, the consumption of the antibiotic Levaquin may cause peripheral neuropathy. This is a form of nerve damage that attacks the nerves in your nervous system that send signals around the body. As a result, peripheral neuropathy may cause burning, tingling, numbness, and shooting pains across the body (most commonly in the arms and legs). This type of nerve damage can sadly be long-lasting or even permanent in the most severe cases.
However, despite it being well known since 2004 that fluoroquinolone antibiotics may cause peripheral neuropathy, Levaquin was still widely prescribed for urinary tract infections and other minor infections up until 2017. The symptoms of peripheral neuropathy may become apparent within mere days of taking the drug and then have the potential to last for upwards of a year or even becoming a permanent issue in some serious cases. Nerve damage of any degree can be extremely serious and can have a significant impact on the taker's quality of life.
If you or somebody you know have experienced peripheral neuropathy after consuming Levaquin or any other fluoroquinolone drugs, then do not hesitate to call The Law Place as soon as possible to find out whether you could be entitled to compensation.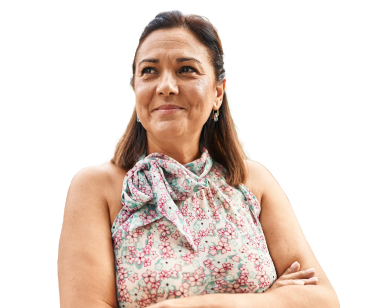 From the initial call to updates on your case status, we are here to get you answers.
Is Levaquin Still Being Prescribed by Pharmacists?
The production and widespread distribution of Levaquin were halted by Johnson and Johnson in 2017. However, despite this, it was still made available for select prescriptions up until 2020. As well as this, several types of fluoroquinolones are currently still being prescribed, many of which have been reported to cause issues with the patients taking them. There have been numerous accounts of nerve damage and other serious side effects associated with taking these types of drugs. Call The Law Place today if you have been victim to the negative effects of consuming Levaquin to organize a free case evaluation so that you can find out what we can do for you.
How Do I Determine Liability in My Nerve Damage Case?
If a pharmaceutical company (in this case, Ortho-McNeill-Janssen Pharmaceuticals) is found to be prioritizing their profits over the health and safety of their consumers, then they could be held liable for any damages. Many lawsuits (700 in 2016 alone) have been filed against the manufacturers of Levaquin. The lawsuits against Levaquin tend to focus on three main points in order to be successful:
The company had to have been aware that the drug could have negative side effects but then failed to adequately warn medical professionals and/or the general public of the risks.
The company was made aware of these risks and then went on to hide this knowledge and any reports of side reactions. This prevents any warnings and misleads any consumers and doctors.
The company instead emphasized the benefits of taking the drug and made claims it would be a worthwhile way of treating minor infections (such as a UTI). This consequently downplays the severity of certain adverse effects. All of this is done despite there being an awareness of the potential risk (for example, nerve damage), even if they know there were safer treatment options.
If Johnson & Johnson (and its subsidiary Janssen Pharmaceuticals) can be found at fault for any suffering you endured because of consuming Levaquin, then they could be liable to compensate you for any of the necessary damages. Examples of these damages include lost wages, medical bills, and any pain and suffering you experienced because of Levaquin.
The Clock Is Ticking!
Florida Statute 95.11 means that there is a statute of limitations on all personal injury cases in the State of Florida, this limit being four years. The statute of limitations means that if four years pass from your first instance of nerve damage, then your personal injury case is permanently barred from the courts. In other words, if four years pass and you haven't attempted to file a lawsuit, then it is too late, and you will not be able to receive any compensation you could otherwise be owed!
Because of the strict time limits in these cases, it is important you act quickly and consider hiring an experienced lawyer as soon as possible. Call The Law Place today to get the ball rolling and to learn what our team of dedicated lawyers can do to help your case!
Contact a Levaquin Nerve Damage Attorney at The Law Place Today!
If you or somebody you know have experienced serious adverse effects after consuming Levaquin, then contact The Law Place today! Our law firm possesses 75 years of combined experience in dealing with cases like your own, so realize how potentially traumatic an experience like this can be. Because of this, we will prioritize getting you the compensation you deserve and put in our wealth of knowledge and very best efforts to ensure your case achieves the best possible outcome.
Contact The Law Place to schedule a free consultation with a lawyer on our team in order to learn more about what we can do for you. Call our office using our toll-free number, (941) 444-4444. Phone lines are open 24/7.