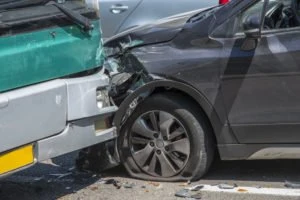 A lot of people assume that buses are one of the safest modes of transport, this could be because of their size or great precautions they take to keep passengers safe. However, there are instances where buses have been involved in accidents and caused immense amounts of harm. A bus accident can occur within seconds but leave someone with a life-changing injury.
If you or a loved one have been injured in a bus accident as the driver, passenger, or simply as a pedestrian, you could be entitled to claim compensation for the harm you have been caused. The Law Place law firm in Sarasota, FL, has a personal injury lawyer for you. Our accident lawyers in Florida have a wealth of experience dealing with personal injury cases and can fight for the justice you deserve after suffering from a bus accident. Contact us today to schedule a free consultation on (941) 444-4444.
Bus Accident Statistics
Unfortunately, experiencing a bus accident can deeply affect your qualify of life and can be a very traumatic experience for victims. You may feel alone in your suffering, but we want to reassure you that you don't have to try and rebuild your life alone. Our personal injury lawyers are here for you.
It is a fact that Florida has one of the largest amounts of buses registered of any state across the country. It is, therefore, not a surprise to see that bus accidents in Florida are on the increase. Many more people are becoming victims of bus accidents, and that is why you need personal injury lawyers to fight for the justice you deserve. You can claim compensation, and it is important that we hold these bus companies to account. In 2017, there was an increase nationwide of nine percent in bus crashes with a fatality over previous years. If you are one of the people who has been affected by a bus accident, contact us to speak to a Sarasota personal injury lawyer at The Law Place for a free consultation.
Our team of dedicated attorneys fight and win for Floridians.
Typical Causes of Bus Accidents
Buses and bus drivers experience the same problems that can lead to a car accident, just because they are driving a bus does not make them invincible to crashes. Buses can crash and be involved in accidents for a variety of reasons. Some of these reasons are:
Typical factors that would cause a car accident can also contribute to a bus accident. Tired or fatigued drivers and below-par bus conditions.
The condition of the road and weather can also play a detrimental role in bus accidents.
A pedestrian or motorist could be at fault and responsible for the bus accident.
It is important to note that regardless of the cause of the accident, if you or a loved one have suffered an injury as the result of a bus accident, you are entitled to claim compensation. By identifying the cause of the accident, you will simply offer an insight into the company of the bus or driver's liability in the crash. Our Sarasota lawyers have a wealth of experience in personal injury cases and can help you explain how the legal system works further. Contact our law firm for a free case evaluation on your personal injury case.
Establishing Who Is to Blame
The first priority of our lawyers in Sarasota when a bus accident occurs will be to understand what happened and who was the party at fault. We will gather the evidence to investigate the incident and try to determine who was responsible for causing the accident.
The likelihood is that one of the following parties could have played a role in the accident:
The bus driver – The accident and your injury could be to blame on their error. There is potential that the bus driver was tired or unfortunately, acted on poor judgment.
The bus manufacturer – There is a chance that the bus was built with poor and defective parts resulting in a malfunction.
The company – It is possible that the bus company running the buses may not have maintained them as well as they should have, ultimately resulting in malfunction.
A reckless driver – The cause of the accident could be the result of a third-party driver driving into the bus and forcing it to swerve into danger.
Our Sarasota lawyers can help you determine in their investigation the cause of your accident and therefore, can move forward with placing a party liable and gaining you the compensation which you deserve.
We're Florida's top litigation team with over 75 years of combined experience
Possible Injuries Suffered
The very nature of buses being particularly large vehicles means that any collision involving a bus is likely to result in far more damage than a typical car accident. In fact, whenever a bus is involved in an accident with a smaller vehicle, it is considered a miracle if the occupants of the smaller vehicle escape with their lives.
Bus accidents often result in an injury, and the pain you may have suffered varies greatly. You may have been more fortunate and suffered minor injuries such as cuts and broken bones, or you may know someone who sadly was not as fortunate and who suffered severe injuries or even death. A few of the injuries you may have suffered include:
Burns.
Spinal cord injuries.
Brain damage.
Regardless of the injury, if you have suffered, you are well in your right to seek compensation for the potentially large medical bills you face. As a victim, you also have the right to claim other damages, such as a loss of wages as a result of the injuries sustained in your accident.
Our Sarasota lawyers will fight so that you can receive the justice you deserve. No amount of money can take away the pain caused by your personal injuries, but it can help to know that you can hold the liable cases to account.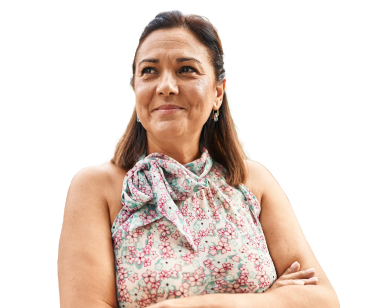 From the initial call to updates on your case status, we are here to get you answers.
How a Lawyer Can Help
Our lawyers at The Law Place have the expert knowledge you need to take on these bus companies in Florida. This is one of our practice areas, and our lawyers are well experienced in dealing with and winning the justice that our clients in Florida deserve. Our lawyers will do the following for you:
They will handle your medical bills.
They will personally interview any witnesses of the accident and document their accounts as evidence.
They will talk to the insurance companies from both parties so you won't have to worry about saying anything to jeopardize your claim.
They will hire trusted investigators to take pictures of the accident scene as evidence.
You can trust our Sarasota accident lawyers in Florida to use all of their expertise to gather all the necessary evidence and to create a sound claim for you to win the compensation you deserve.
The Importance of Acting Quickly
Florida Statue 95.11 states that you have four years after suffering an injury to file a suit to claim compensation. If the bus involved in the incident was government-owned, the chances are that this time period to claim maybe even shorter. However, the most vital reason why you need to act quickly after an accident is that naturally, witnesses' memories can fade, or the witness could move, and companies can collapse and leave you with nothing.
That is why it is of critical importance that you phone one of our Sarasota lawyers today to get a free case evaluation. Act quickly to ensure that you avoid losing the right to claim insurance for the accident entirely.
Be wary that it is common for the insurer of the bus company to issue you a settlement fairly soon after the incident has occurred. It is important that you do not agree to that settlement until you have spoken to one of our Sarasota attorneys at The Law Place. It is likely that the settlement they offer you is way less than what you deserve. Our accident lawyers have the experience and knowledge to negotiate with their insurer to ensure the settlement is fair, and you get the compensation you deserve, and if the insurers don't let us come to a fair settlement, we will take them to court.
Talk to a Sarasota Accident Lawyer
At The Law Place in Sarasota, FL, we are well adept in dealing with bus accident cases like yours and can promise you to try our hardest to get the justice you deserve. You or a loved one should not have to suffer hardships because of a bus accident that was beyond your control. We are here to help you.
Hiring an injury attorney can give you the possibility to claim back lost expenses and proceed with litigation if so required. If you or a loved one has been a victim of a bus accident, The Law Place may be able to help you file a claim. Contact us today for a free consultation on (941) 444-4444. We are available 24 hours a day, seven days a week, always here to listen to your call.