According to The National Spinal Cord Injury Statistical Center, 12,000 Americans sustain an injury to their spinal cord every year. Spinal cord injuries are debilitating, and the lives of victims can become extremely challenging, not just for them but also for their families.
Depending on the circumstances surrounding a spinal cord injury, you may be able to claim compensation. A Tampa personal injury lawyer can investigate and navigate your journey through the Flordia legal system to fight for the compensation you deserve. At The Law Place, we offer a free consultation, so get in touch today and find out how our law firm, which has over 75 years of combined experience, can help you.
Tampa Spinal Cord and How an Injury Could Impact Your Life
The spinal cord runs through your spine and forms the nervous system, which sends communications between your body and brain. It is made of nerves, fibers, and tissues which send signals to the rest of your body, which allows you to feel and move. The spinal cord and brain together are called the central nervous system and is integral to everything you are capable of doing, from walking, talking, calculating a mathematical equation, feeling pain, and feeling pleasure.
Therefore, an injury to your spinal cord can have serious consequences and can have life-long implications. In the worse case scenarios, it can lead to paralysis, brain damage, and even death.
Our team of dedicated attorneys fight and win for Floridians.
What Can Cause a Tampa Spinal Cord Injury?
There are many reasons for spinal cord injury, and no two injuries are the same. The severity of the consequences of a spinal cord injury can also widely vary if you or a loved one have suffered a spinal cord injury due to the recklessness of an individual or a company, then you deserve compensation. Contact a spinal cord injury lawyer today and see how we can help you.
However, here are some common examples:
Intentional assaults with a knife or gun.
Car accidents.
Surgical errors.
Falls including seemingly minor slips to falls from height.
Cycling accidents.
Athletic and sporting accidents.
Motorcycle accidents.
Secondary injuries as a result of cancer or osteoporosis.
Who Has Legal Responsibility for My Spinal Cord Injuries
How your spinal cord injury occurs will determine who has liability. Your personal injury lawyer will be able to review your case and determine who could be at fault. However, some examples include:
Auto accident: Anyone driving a vehicle in Florida has a presumed duty of care and can, therefore, be found liable for your injuries. Because Florida is a no-fault state, no matter who was at fault for the accident, you should turn to tour your own insurance company first to claim for damages. However, because a spinal cord injury usually leads to a high amount of damages, your Personal Injury Protection is unlikely to cover it. Therefore you will look to the other driver or their insurance company to pay for your damages.
Commercial truck accidents: When a commercial driver is driving a truck within the scope of his employment, his employer is vicariously liable for his actions. The employer may have failed to properly maintain the vehicle, overloaded it, or put unfair expectations on their drivers to drive for long hours and meet unfair deadlines.
Falls: Property owners are liable for the safety and security of their properties. If you have been injured because of a hazard on someone else's property and they reasonably should have known about it and had enough time to either fix it or warn people about it, then they could be negligent.
Violent acts: If your injury was caused by someone's violence, then they could be liable for your damages, and they will be held accountable through federal law.
Sports: When children sustain sports-related injuries, coaches or trainers could be found liable if they were not taking proper precautions. Equipment manufacturers may also be liable for adult and child injuries attributable to defective or inadequate equipment.
Work-related incidents: Employees may suffer falls from elevated work areas, construction accidents, injury from defective equipment, and other adverse events. However, an employer owes nothing beyond worker's compensation benefits, although an injured employee may still recover damages from a sub-contractor, non-coworker, and other businesses.
Medical accidents: If your spinal cord injury was a result of a medical procedure gone wrong, then you could be entitled to compensation, so long as they failed to take reasonable care.
We're Florida's top litigation team with over 75 years of combined experience
What Issues Result from Tampa Spinal Cord Injury?
When most people think of spinal cord injuries, they think of paralysis, which unfortunately can the case for many victims. However, there are many other complications that can be devastating. While no amount of money can make up for your suffering, it can help you to get the best medical and rehabilitative care as well as make any adjustments to your home and hire care workers if necessary. Your spinal cord injury attorney at The Law Place will listen to your needs and put a plan in action.
Tingling in hands and feet.
Loss of feeling that could be temporary or permanent.
Incontinence.
Breathing difficulty.
Paralysis.
Poor coordination.
Loss of sexual function.
Uncontrolled shaking.
Weakness.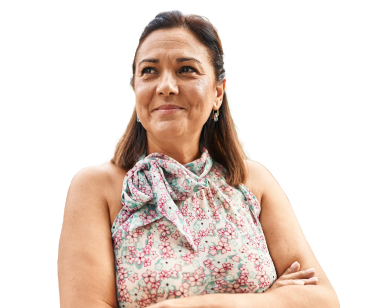 From the initial call to updates on your case status, we are here to get you answers.
How Do I Know If I Have a Claim for My Spinal Cord Injury in Tampa?
Firstly, if you are unsure whether you might be entitled to a Tampa spinal cord injury claim, then phone The Law Place. You will receive a free consultation with a spinal cord injury lawyer who will ask some simple questions and make a quick assessment of your case. Spinal cord injuries are serious, and we recommend that you get support as soon as you can.
However, a Tampa spinal cord injury lawsuit is justified if someone acted negligently, recklessly, or in an unintentional way that caused or contributed to your injuries. Negligence is a legal term that assesses how a reasonable person would have acted in a given situation. For someone to be negligent, they must have failed to act as carefully as they should have. If this led to a spinal cord injury, then you are entitled to compensation.
What Do I Have to Prove to Win My Case in Tampa?
Your Tampa spinal cord injury lawyer will need to prove that:
You were owed a duty of care.
That duty of care was breached.
The breach caused your injuries.
Your injuries led to damages.
Duty of care means that someone owed you a duty to be careful; for example, premises owners have a duty to keep their properties free of hazards, and all drivers have a duty to drive responsibly to keep other drivers and pedestrians safe. If someone did not act as a reasonable person would, then they have breached that duty. If this contributed to or caused your injuries and if those injuries led to emotional, physical, and financial struggles, then you are owed compensation.
Comparative Negligence for Tampa Spinal Cord Injuries
Florida state laws operate under comparative negligence. This means that if someone was only partially at fault for your Tampa spinal cord injury, then you could still be owed compensation. If your case went to court, they would determine what percentage of the fault was yours. So long as you were less than 50% at fault, you can still claim damages. However, your settlement will be reduced by the amount that you were at fault.
For example, if your spinal cord injury was caused by a car accident and the other driver was driving under the influence of alcohol and behaved recklessly, but you were speeding, you could both have some fault. However, in this scenario, your spinal cord injury lawyer will be able to argue that the other driver held the majority of the fault. If you were found to be 10% at fault, your settlement would be reduced by 10%.
What Losses Can I Claim for Tampa Spinal Cord Injuries?
Following a spinal cord injury in Tampa, your damages are likely to be extensive. Beyond medical bills, you are likely to suffer emotionally, and your daily life could be drastically altered. In order to receive maximum compensation, you should seek help from a spinal cord injury attorney at The Law Place.
Medical Expenses: The cost of medical expenses for past, present, and future treatments, including medical bills, rehabilitative care, and transport to and from appointments.
Assistive devices: Hand railings, wheelchairs, walkers, and other assistive devices.
Assistive care: Cost of at home care-workers.
Loss of earnings: Any missed work and any lost earning potential.
Property damage: Property damage, such as if you were in a car accident.
Pain and suffering: Compensation for mental anguish as well as for any lost enjoyment. For example, if you are longer able to pick up their child or go running. These are difficult to quantify, and it's a good idea to have help from a spinal cord injury lawyer in order to fight for your rights to this support.
Loss of a loved one: Financial costs associated with the death of a loved one following a spinal cord injury, such as funeral expenses, loss of consortium (loss of income to a family household).
Dealing with the aftermath of spinal cord injuries is a painful and emotional process for everyone involved. Your spinal cord injury attorney will make sure you get the compensation you deserve and that you are not taken advantage of.
How to Protect Your Rights after Spinal Cord Injuries
If you are considering compensation after you or a loved one has suffered spinal cord injuries, then you need to take steps to prepare. Your top priority needs to be your medical treatment, work with spinal cord injury professionals who will determine how serious your injury is and what sort of long term care you might need.
Keep track of all of your medical records, bills, any other costs associated, and any police reports if they were called to the scene of an accident. However, the sooner you contact a spinal cord injury lawyer, the better as they will take a lot fo this stress away from you by gathering the evidence for you. They will speak to witnesses and help guide you through a stressful time. You can also keep a journal, documenting how it is affecting your daily life; this will be a great piece of evidence for your pain and suffering compensation.
Our personal injury lawyers know how to ask the right questions and gather strong evidence to prove that you have a right for compensation. By letting us support you, you can have peace of mind and focus on your recovery or caring for your loved one.
You should also be careful about speaking with insurance companies. If your accident was the result of a car crash, truck accident, or a slip and fall, big insurance companies might get involved. They will look to save money by devaluing your claim. They are very experienced in this and may even try to have your claim thrown out completely. Your personal injury lawyer can speak to them on your behalf and make sure you are not taken advantage of when you are at your most venerable.
How Long Do I Have to Make an Injury Claim?
The statute of limitations in Florida for personal injury is four years. Which means you have four years to make a claim following an accident. However, the sooner, the better as your injury attorney will be better able to gather evidence for your case and support you on your journey.
Has it been over four years? In exceptional circumstances, such as if you have been too injured to take action, you may still have a case. Contact an injury lawyer at The Law Place today for a free case review, and we will give you some honest, unbiased advice.
Contact a Lawyer at The Law Place Today
Have you or a loved one suffered a spinal cord injury in Tampa? At The Law Place, our personal injury lawyers are dedicated to fighting for justice. You deserve compensation for your medical expenses, as well as your pain and suffering. No amount of money can make up for your pain but could help to make your life easier going forward.
Get in touch with our law firm today, and we will arrange a free consultation. We do this so that you can get all of the information you need before you make any commitment, hopefully taking away some of the stress that can be associated with talking with a lawyer. Don't go through it alone; get help from someone dedicated to your case. Our phone lines are open 24/7, so we can be there for you when you really need us.
Call us at (941) 444-4444.