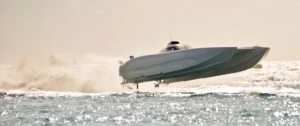 The Gulf of Mexico's beaches and surrounding areas create paradise views for boating enthusiasts in Florida. However, many of them are not aware that boating under the influence (BUI) is a serious crime that could result in severe punishments and life-changing consequences.
When boating under the influence of alcohol or drugs, you put many people at risk who are otherwise enjoying the water activities just like you. People on your boat, people on other vessels, and the people in the water, such as swimmers, are all at risk if you drive a boat while under the influence. If your BUI results in an accident with personal injuries or property damage, the seriousness of your charges will be elevated. It may include time behind bars, fines, community service, and the temporary immobilization of your boat.
If you have been charged with a BUI in Florida that resulted in injuries, you should contact an attorney today. At The Law Place, our team of criminal defense attorneys will do everything possible for your case in an attempt to have your charges reduced or eliminated. For free legal consultation, contact our law firm. Call us today at (941) 444-4444!
Definition of Boating Under the Influence in Venice, Florida
As per Florida Statute 327.35, boating under the influence, or BUI for short, is defined as operating a vessel on any waters while under the influence of alcohol or drugs.
The term "vessel" can be interpreted as a variety of transportation modes, including boats, barges, watercraft, seaplanes, and other transport types that can be used upon the water. The term "operating" means being in charge of, in command, or controlling a vessel on any waters.
The laws referring to BUIs are very similar to those that apply when driving a car while intoxicated, known as driving under the influence (DUI). You are not allowed to operate a vessel or vehicle while having one of the following:
Your blood alcohol or breath alcohol concentration (BAC) is greater than or equal to .08%. It means that you have .08 grams of alcohol per 100 milliliters of blood in your body.
Your normal faculties are impaired by alcohol, drugs, or a combination of those two.
The "normal faculties" have been defined in Florida Statute 316.1934. It includes but is not limited to the ability to see, talk, hear, walk, judge distances, and make other judgments. It may also refer to mental and physical acts of daily life. The term "normal faculties" is broad, so a final decision whether a person's faculties have been impaired depends on Venice law enforcement officers' judgment.
However, deciding about another person's faculties and assessing the degree of their impairment may not be easy. And this judgment can sometimes be brought into question by a skilled defense attorney.
Our team of dedicated attorneys fight and win for Floridians.
Consequences for BUI in Venice, Florida
The consequences for a BUI in the state of Florida may differ depending on a few critical factors:
If the person driving the boat has a record for previous BUI or DUI offenses.
If there were passengers on board under the age of 18 at the time of the offense.
If the BUI was a direct reason for an accident, which in turn resulted in property damage, personal injury, or death.
If the operator was found to have excessively high breath alcohol or blood alcohol concentration (above 0.15%).
First-time BUI Conviction Penalties
If this is your first-time offense for boating under the influence (BUI), you will likely face a second-degree misdemeanor charge. As per Florida law, for the first conviction, you may be charged with a fine ranging from $500 to $1,000, and the court may sentence you to spend up to 6 months in jail.
In addition to those charges, the court must enforce compulsory probation. The probation may last up to 1 year, but your prison sentence and probation combined cannot exceed this period. It may include participation in up to 50 hours of community service and your boat's immobilization for a maximum of 10 days.
Enhanced Penalties For First-Time Offenders
If you have been arrested for a BUI and your BAC was extensively high (more than 0.15%) or had a minor onboard (under 18), your charge will increase. The conviction may still be classified as a second-degree misdemeanor, but your fine will be between $1,000 and $2,000, and jail time may be up to 9 months.
Second-time BUI Conviction Penalties
If you happened to boat under the influence for the second time in Florida, you might expect more severe charges than the first conviction. For this offense, you might be asked to pay between $1,000 and $2,000 in fines. The potential prison time for the second-offenders is up to 9 months.
Suppose you have been caught when BUI within five years from your prior boating or driving under the influence conviction, you must serve the obligatory sentence of a minimum of 10 days. In addition, the immobilization of your vessel for 30 days will be required.
Enhanced Penalties For Second-Time Offenders
The charges will be more severe if you had elevated blood alcohol concentration or children present in your vessel. In these situations, the penalty will be between $2,000 and $4,000, and you could spend up to 12 months in prison.
Third-time BUI Conviction Penalties
If you are facing a third offense, then the time that has passed between your offenses will determine how seriously you will be punished.
If the third conviction happened to occur within ten years of the previous offense, then your BUI will be classified as a third-degree felony, which could result in potential fines of up to $5,000 and a prison sentence of up to 5 years.
If your previous convictions were more than ten years before the date of your last BUI, you could be faced with the lesser charge of a misdemeanor. These fines remain high, between $2,000 and $4,000, but the prison sentence will be no longer than 12 months.
The boat will also be immobilized for 90 days. This order concerns all third-time offenders.
Enhanced Penalties For Third-Time Offenders
Boating under the influence with a minor present or extensive alcohol level for the third time will result in a minimum of $4,000 in fines.
Fourth Or Any Subsequent Convictions
Any subsequent conviction after you were a third-time offender will be classified as a third-degree felony. In this case, the possible time behind bars is five years, and the expected fines are between $2,000 and $5,000.
Penalties for Boating Under the Influence in Florida That Resulted in Injury or Death
Regardless of any previous convictions, if the BUI accident you were responsible for ended with another's persons injury or death, you will face severe charges. The Florida Statute 327.35 outlines three different situations.
If the BUI accident resulted in property damage or minor injury to another person, the boat driver could be convicted with a first-degree misdemeanor. In this situation, serving one year in jail and a $1,000 fine may be expected.
However, if BUI led to serious personal injury, the operator would be convicted for a third-degree felony, which is a much more serious punishment. This is because the serious bodily injury is more severe than regular physical or superficial injury. It refers to an injury that involves a substantial risk of death, obvious disfigurement, or sustained loss or impairment of the bodily function, organ, or mental faculty. It may take a long time to heal and could prevent someone from participating in their usual activities. Being convicted for a third-degree felony may result in 5 years in prison and a $5,000 fine.
The last and the worst outcome of the BUI is the death of another person. This will be classified as a second-degree felony and is punishable by up to 15 years in prison, and a fine of up to $10,000. However, if the boat driver did not stop the vessel or failed to help or report the accident, they may be convicted of manslaughter. In this situation, they could be sentenced to up to 30 years in jail.
Each of these charges has long life consequences for the boat operator.
If you are facing any of mentioned charges in Florida, you should seek legal advice from a reputable law firm, regardless of whether this is your first or the subsequent conviction. Our highly skilled attorneys will evaluate your case and advise you on the best next steps. They will be your support throughout the whole case.
At The Law Place, our dedicated team of lawyers specializes in criminal cases of BUI, DUI, and other related practice areas. Contact our law firm today to schedule a free consultation.
We're Florida's top litigation team with over 75 years of combined experience
Does a BUI Affect Your Driver's License in Venice, Florida?
If you were convicted with a BUI in Venice, Sarasota County, you do not have to worry about the suspension or loss of the driver's license. Your driver's license will not be affected.
Despite this, a BUI is still classified as a criminal offense that will require the assistance of a criminal defense attorney.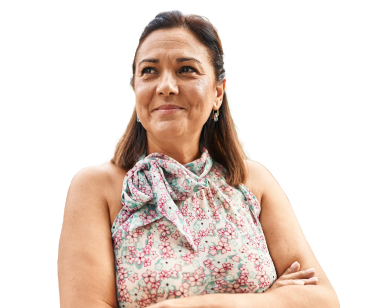 From the initial call to updates on your case status, we are here to get you answers.
Can You Drive a Boat With a DUI in Venice, Florida?
Florida law allows people to operate a boat if they were previously convicted of driving under the influence (DUI).
However, if you plan to drive a boat after the conviction with DUI, you should consider that you could face more serious repercussions if you make the same mistake again. As the boat operator, you must be careful, and you have a responsibility to keep other people safe who, like you, spend their time on the water. Remember that alcohol or drug consumption can lead to impairment of your normal faculties, so your reaction time for any unexpected situation will be slower.
Why Should I Contact a Law Firm?
If your BUI accident resulted in injuries to another person, you will need a reputable attorney to fight your case. You should not go through this on your own. We have been helping clients with similar cases for years, and we know how demanding and stressful this situation is for you. A highly skilled Florida personal injury lawyer will take care of you by assessing it in detail and preparing a plan to achieve the best possible outcome for your case.
Our criminal defense law experience will allow us to review the evidence and determine whether it holds up in court. As our client, you will receive our support throughout the case, as we are committed to a robust client-attorney relationship.
Make a phone call to a criminal defense lawyer and receive an evaluation of your case at no obligation!
Request the Free Consultation From the Law Place Today!
If you have been charged with BUI in Florida, ask for a free consultation with a criminal defense lawyer. At The Law Place, we will do everything in our power to have your charges reduced or eliminated. We have over 75 years of combined experience defending people just like you. Many of our lawyers are AVVO rated 10.0, which is the highest possible rating, so you can be assured that your case will be in competent hands.
We analyze your case at no cost, at which point you can decide whether to agree to representation from us. During this consultation, you will be informed about all legal fees, so the bill at the end of the process will not be a surprise for you. If you choose our help, we will prepare a strong and effective defense strategy.
Our phone lines are open 24 hours a day, 7 days a week, so you can reach out to us whenever you need us. We will be happy to assist you at any time. Do not hesitate any minute longer! Call our office today at (941) 444-4444!