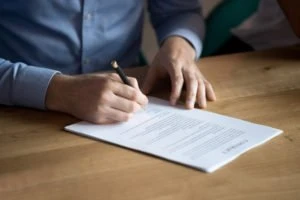 In the State of Florida, the punishments are severe for being caught driving a motor vehicle without the valid commercial license you would need. However, the exact severity of the penalties you can expect will depend on the specifics of your case.
First, a charge for lacking a valid commercial license will be different from a charge for driving with a commercial license that has been either suspended or revoked in the past. There are key differences between both offenses. If your license has been revoked or suspended in the past, then the charge will require proof of the fact that you had knowledge of this. However, if you have no valid license, this is not the case.
In either case, there are several reasons to fight both charges to the fullest extent available to you. The criminal record that you will receive alone can have a long-lasting detrimental impact on your life. It will make searching for future employment more difficult and will inflate your future insurance premiums.
Luckily, The Law Place has a team of experienced criminal defense lawyers in Sarasota who have 75 years of experience defending people in your exact position. If you have been charged with driving a commercial vehicle without a valid commercial license, we are here to help. We can offer you a free telephone consultation at any time of the day or night, 7 days a week. All our calls are at no-obligation and will be protected by the attorney-client relationship, so you don't have to fret over what to divulge. Get in touch to find out how an attorney from The Law Place in Florida can help you.
Don't hesitate, contact us at our office in Sarasota, Florida, today at (941) 444-4444!
The Difference Between No Valid Commercial License and Revoked/ Suspended Commercial License Charges in Florida
The Florida laws that govern license requirements and punishments for commercial drivers are covered in Florida Statute 322.03.
The charges you will be up against will differ depending on whether or not you have had a commercial license in the past that was revoked/suspended or not.
If you were charged with having no valid commercial license, the prosecution would not need any proof of your knowledge of the laws to successfully press charges. The only duty which the State of Florida has is to prove that you were operating a commercial motor vehicle without having the necessary commercial vehicle license. This means that the prosecutors' line of inquiry will be focused on the status of your license, as certified by the Department of Motor Vehicles. However, this still does not mean there is no chance for your traffic defense attorney to fight the charges.
On the other hand, if you have a valid commercial driver's license and it has been revoked or suspended in the past, the prosecution will need to prove that you had knowledge of this suspension or revocation. Additionally, a charge of this kind will not count towards the accumulation of offenses that can result in you being labeled a habitual traffic offender. Those who have been designated a habitual traffic offender can expect harsher punishments and less leniency with respect to future traffic violations and offenses.
If you are repeatedly caught operating a commercial vehicle with a revoked or suspended license three or more times in five years, you will have your driver's license revoked for a period of up to five years. However, these penalties do not apply to those who have been caught with no valid commercial driver's license.
What Are the Different Types of Driver's License Possible in Florida?
There are, in total, seven separate types of licenses that can be issued in the State of Florida.
Those learning to drive will require a learner's license until the point where they earn their Class E license, which is a non-commercial driving license.
Bus drivers and truck drivers fall under the classification of commercial drivers. Therefore, they need a commercial driver's license, otherwise known as a CDL.
Those who drive a motorcycle will need to apply for motorcycle endorsements. These are then added onto their existing Class E license. There are many other types of endorsements for various motor vehicle classes and types.
Class E License
This is the standard license required for those with a non-commercial, personal vehicle. These allow the driving of vehicles with a maximum weight of 26,001 pounds.
This list of vehicles includes:
A car.
A recreational vehicle, or RV.
Two or three-wheeled transport, excluding a motorbike. Such as mopeds and scooters.
A van that can accommodate up to fifteen people, including the one driving.
Class E Learner's License
As mentioned above, this will be given to those who are currently learning to drive.
The requirements/ limitations for this type of license include:
You may only drive in the daytime for the first three months of having the learner's permit. Once this period has elapsed, the learner may drive up until 10 PM at night.
The driver must have a passenger who is in possession of a driver's license. This person must supervise their driving.
The weight limit for vehicles, in this case, is a much lower 8,000 pounds.
This license is not valid for motorcycles.
A Motorcycle Endorsement
This will be added to a pre-existing Class E license to allow the holder to ride motorcycles.
To earn one of these endorsements, you must:
Attend and complete a Basic Rider Course (BRC) from a course provider who is authorized.
Visit a driver's license branch in a period of up to a year after completing the course to pay the necessary fees and obtain the endorsement.
A Driver's License for Motorcycles Only
If you are interested in only driving motorbikes and not any other type of vehicle, a motorcycle-only license is available.
To obtain this, you will have to:
Pass a Class E knowledge test.
Own a learner's permit for a year without receiving any traffic violations.
Complete the BRC.
Visit the driver's license branch to pay the relevant fees and receive your endorsement.
The Different Types of Commercial Driver's License in Florida
A commercial driving license is required for driving a commercial motor vehicle in Florida, such as a bus or large truck.
Three different types of Florida commercial licenses exist for commercial drivers. These are as follows:
Class A – Allows you to operate trucks with a weight of up to 26,001 pounds. This type of license also allows the towing of trailers or vehicles that weigh 10,000 pounds.
Class B – Allows you to operate trucks with a weight of up to 26,001 pounds.
Class C – Allows you to operate trucks with a weight of up to 26,001 pounds. It also allows the transportation of more than fifteen people, as well as hazardous materials that would require you to have an official notice.
There are some exceptions to these rules for vehicles such as emergency vehicles, tanker trucks, and school buses.
For more information, the FHSMV website has an excellent and comprehensive list of possible endorsements and exceptions according to standard law. Alternatively, call an attorney at our office for more information about the specifics of your case.
Possible Restrictions to a Florida Driver's License
It is possible to have your Florida driver's license restricted, suspended, or revoked.
This may happen for several reasons, such as a charge for reckless driving or leaving the scene of an accident before the necessary authorities arrive. In cases of a license suspension for reckless driving or other related charges, it may still be possible for you to receive a hardship license.
For a full list of possible restrictions, please consult the Official Florida Driver License Handbook.
Consequences of a Florida No Valid Commercial License Charge
Florida law dictates that this type of offense is classified as a second-degree misdemeanor.
The penalties for a no valid commercial license charge may include:
Up to $500 in fines.
A maximum of 60 days imprisonment.
A criminal record, which will be permanent.
As you can see, the consequences of this offense under Florida law can be quite severe. Especially the criminal record, which can hamper your employment opportunities and insurance premiums permanently.
Therefore, it is important to secure representation by a criminal defense attorney who is well-versed in Florida traffic law. This is especially important if you have received previous charges for driving offenses, such as reckless driving or leaving the scene of an accident.
Get Representation From a Criminal Defense Lawyer From The Law Place Today
If you are facing a no valid commercial license charge, a lawyer from The Law Place can help you minimize the consequences.
Please call us as soon as possible to set up a free consultation with a criminal defense attorney. This attorney will talk you through your legal options, and the call will be at no obligation.
For more information from a Florida traffic attorney, contact us at (941) 444-4444 today!