As we become more and more accustomed to having items delivered to our homes, there has been a massive surge in the number of trucks on the road. As the world's largest digital retailer, a significant number of these vehicles belong to Amazon. While most online retailers use partner companies for deliveries, such is the size of the online giant that it is not uncommon to see an Amazon delivery truck out and about at least once each day.
While the company may excel in delivery times and product selection, it cannot account for truck accidents. An Amazon delivery truck accident is, by definition, something unforeseen and unpredictable. For those involved, it can often be far more impactful than a regular car accident, too, due to the size and shape of the vehicle, not to mention the often large amount of cargo on board.
If you have been involved in an accident with an Amazon delivery truck in Fort Myers or anywhere else in Florida and believe that you have a valid case to claim compensation, there is no need to be intimidated by the size of the company. Whether the driver was directly employed by Amazon or working on their behalf through a third party, The Law Place has extensive experience in battling to claim the compensation you deserve. Our lines are open around the clock, so call us today for a free case evaluation.
Understanding Accidents Involving Amazon Delivery Drivers
A truck driver is often a particularly competent road user, thanks in no small part to the sheer amount of time they spend on the road. They know routes without the need to refer to navigation systems, and they are accustomed to handling larger vehicles. However, the fact remains that they are only human, and they are just as susceptible to car accidents as everyone else, if not more so.
Familiarity with the road and the vehicle goes a long way, but it is countered in part by the long hours and various pressures of the job. Many drivers are paid per successful delivery or miles covered, both of which can potentially interfere with paying due care and attention to the road and other drivers.
The nature of the arrangement means that drivers may be encouraged to take the shortest route wherever possible or drive in a manner that could be considered careless. Throw in the fact that they often need to carry out tasks that are technically unpaid, and it becomes easy to see why they would seek to spend as little time between deliveries as possible, even at the expense of safety. When paid by the mile or per delivery, tasks such as filling up the truck and performing maintenance may be given a lower priority. They might also result in a truck driver seeking to aggressively compensate for time lost when they are back on the road.
While most would agree that the act of driving is not particularly laborious, anything that requires focus and concentration, especially for extended periods, can lead to fatigue. For Amazon and any other company, most delivery drivers need to be on the road to earn, and this promotes long hours of driving. Fatigue remains one of the biggest causes of car accidents in Fort Myers and beyond, and Amazon drivers are far more susceptible to this than a standard road user who often only travels from one point to another and then back again.
Each of these factors is potentially a recipe for an accident. A commercial truck can change the nature of auto accidents in its own right, increasing the possibility of personal injury or, in some cases, even wrongful death. If you're involved in a truck accident, it is important to contact an accident lawyer as quickly as possible. Your personal injury attorney will get to work immediately to ensure that you do not lose out financially on something entirely out of your control.
Our team of dedicated attorneys fight and win for Floridians.
Liability Following an Amazon Delivery Truck Accident
Upon hiring a truck accident lawyer following an accident with an Amazon delivery truck, one of the first tasks is to establish who was at fault. Delivery drivers themselves may be the cause, but it is also possible to hold the trucking company liable, depending on the nature of the incident. In some cases, this might be Amazon itself, as it operates a fleet of its own delivery trucks. However, it also makes extensive use of third parties to meet its massive delivery needs. In these cases, the third-party trucking company will also come under consideration by your accident attorneys.
One of the main reasons to contact an accident lawyer sooner rather than later is that these cases can quickly become rather complex. Even before considering injuries and expenses, an auto accident can involve numerous individuals beyond the victim and the truck driver. All parties will need to contact their insurance company, and truck drivers often need to contact their employers too.
In short, truck accidents can quickly become far more difficult to deal with than a regular auto accident out on the roads, and there is nobody better placed to deal with this than an experienced law firm in Florida like The Law Place. If you have been in an accident involving an Amazon delivery truck, call today to schedule a free consultation, and we will draw on our extensive practice areas to assign the ideal personal injury attorney to your case.
Potential Injuries After a Fort Myers Amazon Truck Accident
We have already touched on the fact that when an Amazon truck is involved in an accident, the chances of injury or pain and suffering increase. Cars are designed and built with safety in mind, but those in-built precautions perform better in collisions with other cars and may not fare as well where a commercial truck is involved.
Potential injuries and outcomes following a truck accident include:
An increased likelihood of neck and back injuries compared to a typical car accident.
Injuries to the head, particularly through blunt force trauma.
Emotional distress, as accidents involving trucks are often particularly harrowing.
In rare but still realistic cases, even wrongful death.
Some of these potential injuries have a value attached to them directly. For example, anyone that requires hospital treatment following a crash involving an Amazon truck will undoubtedly receive the bill from the hospital to accompany it. You could leave this to your insurance, or you could seek to ensure that the party responsible for causing the injury bears the brunt of the financial impact.
Other outcomes, such as emotional distress, may be difficult to assign a true value to. However, while money cannot always fix these issues or make them go away entirely, it is widely considered as being the most adequate form of compensation. A skilled, experienced lawyer will be able to assist claimants in applying a value to any mental distress, even when there are not necessarily invoices and records to prove it.
We're Florida's top litigation team with over 75 years of combined experience
Common Compensation Claims Following Truck Accidents in Florida
Following a crash involving trucking companies, the priority for accident attorneys is to ensure that drivers who were not at fault do not find themselves unfairly out of pocket. It is possible to claim compensation not only for provable financial penalties but also for additional distress. Your lawyer will work out compensation on a case by case basis, but their efforts will normally begin with the following considerations:
Lost wages – Those involved in a serious car accident are rarely ready to go back to work according to their regular schedule. While most employers will show compassion following a motor vehicle accident, they are rarely under any obligation to pay when the individual cannot attend their job. Remember to keep any correspondence regarding lost wages for your attorney, as this will make their job much easier when claiming compensation.
Medical bills – Medical care is expensive, and your truck accident lawyer will work to ensure that you are not responsible for paying for your care following an accident that was the fault of truck drivers or a trucking company.
Pain and suffering – An accident case looks at not only direct financial damages but also indirect issues arising as a result of an accident involving an Amazon truck. Florida injury lawyers will use their experience and knowledge to apply a value to intangible results of the accident, such as time spent recuperating, permanent changes to your lifestyle, and anything else for which injury victims should be adequately compensated.
Wrongful death – In some cases, an accident involving an Amazon truck driver can be so serious that they prove fatal. Money cannot undo the damage done, but a lawyer can eliminate some of the stress from the grieving process by working to recover compensation for the expenses and suffering following the car accident that caused it.
In the eyes of Florida law, each of these factors counts as a loss, which may be compensated for financially. Some of them are relatively easy to prove, such as lost wages and medical bills, as most claimants will have documentary evidence to support the direct impact on their finances. Your lawyer will often use this documentation as a starting point to build a case before commencing work on the more abstract elements of the case and those that do not necessarily have evidence to support them.
This is one of the reasons why a reputable, experienced lawyer is so essential. Through having worked on numerous cases and claims for personal injury involving a broad range of vehicles and third parties, they can advise on the documentation to retain and evidence that may be required to build a winning case.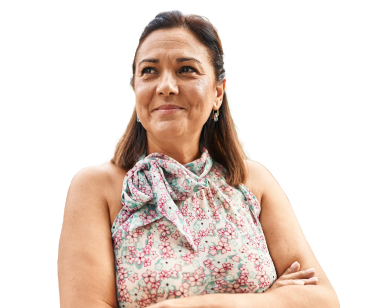 From the initial call to updates on your case status, we are here to get you answers.
Making a Claim After the Event
A typical Amazon truck accident lawyer will recommend seeking out legal representation for a free consultation as quickly as possible following the incident. This gives them the best opportunity to liaise with insurance coverage, the involved parties, and trucking companies to work out what happened and who was at fault. However, some accidents may seem minor at the time, or issues directly related to the accident can come into play long after the fact.
Florida Statute 95.11 governs how long an individual has to make a claim following an accident, and this extends for up to four years from the date of the incident itself. Injuries and medical issues do not always make themselves known in drivers immediately following a car accident, so if you have been involved in an accident involving a trucking company and feel it has an impact on your lifestyle and wellbeing, it is a good idea to seek out injury lawyers immediately if you have not done so already.
The Cost to Drivers Making a Claim
One potential reason to delay contacting a lawyer following an accident is the stress of the associated costs. However, in personal injury cases such as this one, most lawyers in Florida work on contingency. This is overseen by The State Bar Association and effectively means that there are no upfront costs to the driver making a claim.
Instead, fees are delayed until the end of the case when compensation is agreed upon and awarded. At The Law Place, this means that you can tell us about the incident during your free consultation call, and our team can determine the likelihood of receiving a payout based on the information provided.
While it will undoubtedly be a particularly stressful time following an accident with an Amazon driver, it is always a good idea to keep extensive records of the event. The more hard facts your accident attorney has to work with, the more likely they will be to apply a realistic compensation target to the case.
The nature of contingency work means that if a case goes forward but is unsuccessful for any reason, the client is not responsible for any fees at all. We work closely with clients to ensure they receive the outcome they deserve and have great confidence in our methods and approaches, ensuring that we can lead the case, leaving victims to focus on other important aspects of their life without worrying about a large upcoming bill.
Get in Touch With The Law Place
Anyone that has suffered the effects of an accident with an Amazon vehicle is advised to appoint a lawyer as soon as possible after the fact. In cases such as these, where the other party has vast finances and resources, time is often of the essence. If the other party can obtain a head start in acquiring evidence and guiding the narrative, it makes it more difficult for the client – although certainly not impossible.
Any driver that has suffered material losses in Fort Myers or across Florida is entitled to compensation and potentially a far greater payout than the one afforded to them by their standard insurance. As we always say, nobody should be liable for expenses and suffering following injuries that were not their fault.
Our office is open 24 hours a day, seven days a week, and we would be delighted to hear from any driver involved in a collision with an Amazon vehicle that believes they deserve compensation. Call us today for a completely free, no-obligation conversation about the incident and how we can assist any driver in going above and beyond their insurance to receive the compensation for their injuries that they deserve.