Inferior Vena Cava (IVC) filters are devices placed in the largest vein in the abdomen. They are designed to prevent large blood clots that are formed in the leg veins, from traveling into the lungs.
However, they have caused a spectrum of complications, including migration, swelling, and internal injuries, in the worst possible cases, they have led to death. It is essential that large pharmaceutical companies, such as Bard Medical, are held responsible when they fail to properly test medical devices that they place on the market. Everyone deserves to have confidence in their doctor's recommendations.
If you or a loved one in Florida have experienced IVC filter complications, you should file an IVC filter lawsuit. Contact us at The Law Place today on 941-444-4444 for a free consultation with Sarasota personal injury lawyer. We will fight with you every step of the way so that you can seek the compensation you deserve while holding Bard Medical or any other negligent pharmaceutical company responsible for the damage they have caused.
Background
Bard IVC filters were designed to prevent recurrent and life-threatening pulmonary embolism, yet reports show C R Bard inferior vena cava filters can cause serious internal injuries and wrongful death.
Evidence suggests Bard Medical officials have known about fatal IVC filter problems for more than ten years but failed to adequately warn doctors or patients of the dangers.
Retrievable IVC filters were first approved by the Food and Drug Association (FDA) in 2002 when federal regulators approved Bard's first removable IVC filter as a low risk, Class II medical device. Using the 510k fast track approval process, Bard received FDA approval without completing any clinical or safety testing for the device. Bard received adverse event reports regarding IVC filter injuries starting in early 2004, based on the metal struts breaking off and causing a range of internal injuries, requiring surgery and sometimes resulting in death.
IVC filters are also made by other pharmaceutical companies such as Boston Scientific, Cook, and Johnson & Johnson. Although Bard has come under a lot of scrutinies in recent years for their devices, an IVC filter by any manufacture could cause similar problems and should be dealt with the same.
Our team of dedicated attorneys fight and win for Floridians.
What Are the Most Serious Complications?
According to adverse event reports and the FDA IVC Filter Warning, complications caused by fragmentation, migration, and extrusion of the device are most common. They are designed to prevent Pulmonary Embolism, where a blood vessel in your lungs is blocked by blood clots. However, they have been linked to serious heart and lung conditions requiring major surgery, in some cases, this has resulted in death caused by organ perforation, outflow blockage, blood clots, tamponade, and heart failure.
Who Is at Risk of Complications From IVC Filters?
Any patient who had a Bard IVC filter implanted that is not promptly removed is at risk of IVC filter complications. The metal struts of the device can fracture or break off, migrating to other locations and puncturing vital organs such as the heart and lungs. The longer a vena cava filter remains implanted, the more likely the risk of complications for patients such as filter migration, according to research. Even though it may prevent blood clotting in the short term, long term complications can be far greater.
We're Florida's top litigation team with over 75 years of combined experience
What Is Included Within the FDA Bard IVC Filter Warning?
In 2010, the FDA reported it had received over 900 adverse event reports related to heart and lung injuries such as blood clots to patients caused by the failure of Bard inferior vena cava filters. In 2015, the FDA released a second warning, stating that after only 4-6 weeks, the risks of the filter began to outweigh its potential benefits. Medical professionals have been advised to remove the vena cava IVC filters promptly and to report adverse events to the agency.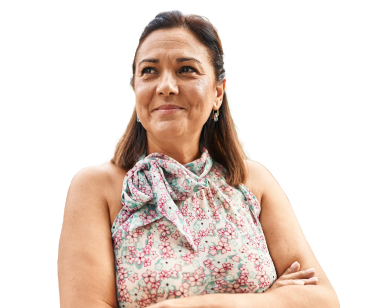 From the initial call to updates on your case status, we are here to get you answers.
Do the Benefits of Bard IVC Filters Outweigh the Risks?
For very short-term use, the FDA believes the benefits for patients outweigh their complications and will prevent blood clotting. However, after a period of only 4-6 weeks, the devices become prone to breakage or failure. Studies show that the majority of Bard IVC filters are never removed, leaving patients at risk.
Lawsuit Information for Residents in Sarasota, Florida
Individuals and family members in Florida whose loved ones suffered severe injury or wrongful death as a result of the fraction, erosion, or extrusion of a Bard IVC filter may be entitled to compensation through filing a Florida Bard IVC filter lawsuit. Bard IVC filter lawsuits have been filed in Florida and nationwide, and a multidistrict litigation to consolidate national claims for pretrial proceedings is pending, awaiting a decision from the Judicial Panel on Multidistrict Litigation. If you or a loved one in Florida has suffered a serious injury or wrongful death as a result of a Bard IVC filter, you may be eligible to file a lawsuit.
IVC filter lawsuits can be filed by individuals and the family members of those in Florida who have sustained severe injuries of suffered wrongful death as a result of this medical device. Florida IVC filter injury lawsuits allege that pharmaceutical companies have a responsibility to warn consumers of the potential for fracture, erosion or extrusion of IVC filters and resulting injuries.
Filing a lawsuit is the only way to secure compensation for medical bills, lost time at work, pain and suffering, and loss that has resulted from IVC filter problems.
Why You Should File an IVC Filter Lawsuit
If you or a loved one has suffered a serious injury or health problem as a result of a defective product or dangerous drug, long-term, or even life-long, medical care may be required, and this could be incredibly expensive. It is our hope that all defective products, drugs, or other medication lawsuits we file can serve to make the manufacturer take note of the loss and pain its product has caused.
When that fails to make a company take action in the form of a product recall, or making safer products, we rely on their profit motivation to make them do the right thing. Unfortunately, in all too many cases, it is only the fear of lawsuits and large settlements and verdicts that makes a company become a better corporate citizen.
How Much Time Do I Have to File a Lawsuit for IVC Filter Complications?
In Florida, the statute of limitations, as laid out in Florida Statue 95.11, is four years for cases involving negligence. If you are unsure whether your case falls into this time frame, then get in touch with The Law Place today.
Contact Us Today!
At The Law Place, we deal with insurance claims with regards to IVC Filters in Florida. We can support you in getting the compensation that you deserve. Get in touch with us any time, day or night, for a free and no-obligation consultation. Simply call us on 941-444-4444.