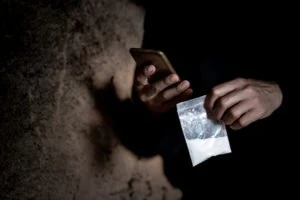 Florida is known for having one of the highest rates of drug problems in the U.S. So if you live in Florida, then the chances are you have seen drug crime take place first hand. If you were arrested for the purchase of illegal drugs with intent to sell, depending on the amount of the substance seized, you could face unaffordable penalties and a potential prison sentence.
You will likely need advice and support from an experienced team of criminal defense lawyers. When you feel you are ready to discuss your case and tell us of your situation, arrange a consultation with us for free. This will allow you to ask us any questions and queries that have been playing on your mind and allow you to feel more positive about your situation. You can contact The Law Place for legal advice at (941) 444-4444. Phone lines are open 24/7.
Drug Statutes in Venice, FL.
Under Florida Statute 893.13, you can find all the relevant information on drug abuse prevention and control. This states that "a person may not sell, manufacture, or deliver, or possess with intent to sell, manufacture, or deliver a controlled substance."
It also highlights the laws on trafficking, purchase of controlled substances, drug manufacture/cultivation, etc., as well as detailing the apparent differences between drugs purchased for personal use and drugs purchased with the intent to traffick or sell.
If the drugs purchased were for personal use only, a judge and jury will take that into consideration and will lighten the severity of your sentence. As a result, rehabilitation can potentially be arranged for you.
Our team of dedicated attorneys fight and win for Floridians.
Fines and Felonies
If you have been found guilty of drug trafficking, you will face charges of either a felony or a misdemeanor, depending on which schedule the drug falls under. If you stand accused of purchasing a Schedule One controlled substance with an intent to sell, then the likelihood is that your charge will be a first-degree felony. However, if you stand accused of selling a drug from one of the lower schedules, then you are more likely to be charged with a misdemeanor.
You can find more information on fines and felonies regarding controlled substances and drug crimes in Florida Statute 775.083.
The following are the levels of felonies/misdemeanors and the consequences that come with them:
First-degree felony – Fines up to $10,000, up to 15 years jail sentence, lifetime probation, and a criminal record.
Second-degree felony- Fines of up to $10,000 and up to 10 years in jail. The defendant will also receive a criminal record and potential lifetime probation.
Third-degree felony – Fines of up to $5,000, 5 years in prison, years of probation, and a criminal record.
First-degree misdemeanor – A fine of up to $1,000, up to a year in prison, years of probation, and a criminal record.
Drug Schedules
Illegal drugs and controlled substances are divided into five categories, from the most dangerous and addictive drugs to considerably less addictive and harmful drugs. Nearly all of the drugs categorized under Schedule I and II are considered to have high dependency and harmful effects. Most drugs classified past Schedule III are intended for medicinal use and are usually prescribed by a doctor. However, these medicinal drugs can also be purchased and sold illegally to be abused by drug users.
Depending on the category the drug falls under, this will determine the felony you are charged with and the severity of the charges you might face. Some of the usual drugs that fall under these schedules are:
Schedule I – Acid, marijuana crack, methamphetamine, heroin.
Schedule II – OxyContin, methadone, cocaine.
Schedule III – Codeine, steroids, ketamine.
Schedule IV – Valium, Tramadol, Xanax.
Schedule V – Motfen, Lyrica, cough syrups.
If you stand accused of purchasing any of the drugs from the above schedules with intent to sell, you could be wondering what the future holds for you. You may be worried about the effect the consequences of your charge may have on your family and your future. You will need a criminal defense attorney to back your case and support you through this difficult time.
We're Florida's top litigation team with over 75 years of combined experience
What Are Some Possible Defenses Against Possession With Intent to Sell Charges?
If you stand accused of a drug crime, you may be feeling that there is no way out for you at the moment, but The Law Place is here to tell you that there is a way out. Our attorneys will use the law's complexity to their advantage and look for ways to lessen the severity of the outcome of your drug charge.
Some potential defenses that our Venice lawyers could put forward against your accused drug crime are that you were a victim of:
Entrapment – If you were a victim of entrapment, this means the police could have set you up in several different ways. Law enforcement could have arranged with you to commit a crime that you would not usually commit. If you have a clean criminal record before being arrested, this may be an option for your defense.
No warrant – For the police to enter and search your home lawfully, a warrant is needed, which not all police carry. You may have had your home entered by a federal officer and may have been arrested unlawfully and unwillingly, as there may have been no warrant out for your arrest.
Misidentification of controlled substances – Police wrongly identified the type of drug seized from you. You might have possessed a low schedule drug but were wrongly accused of holding Schedule I or II drugs, which can result in you facing felony charges. You must be able to provide evidence of the substance you stand accused of selling.
Misidentification of a suspect – An eyewitness or federal officer may have wrongly identified you as a potential suspect.
Wrongful weighing of drugs – You were accused by an officer of being in possession of higher amounts of controlled substances than you had. This can occur by incorrect weighing of the drug, which can make the suspect look as though they had the intent to distribute the controlled substance when it was really intended for personal use.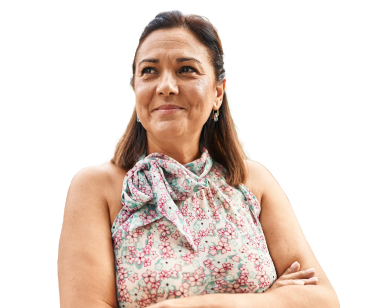 From the initial call to updates on your case status, we are here to get you answers.
What Benefits Are There to Legal Representation?
If you face charges of drug crimes and stand accused of possession with intent to sell a controlled substance, you need to take the first steps to contact a criminal defense attorney and realize the benefits of doing so.
Here are some of the benefits to seeking legal representation from a defense lawyer:
Attorney-client relationship – Our criminal defense lawyers pride ourselves on building up excellent relationships with their clients. We believe that doing so will hopefully build a level of trust with us. Once you feel as though you can trust our attorneys, you might feel it is easier to tell us more details of the event. The more information you give us on your charge, the stronger defense we can build for you.
Relevant law experience – All of our attorneys are exceptional in all law areas, including drug crime. Having a suitable attorney for your case can offer you considerable advantages in court.
Agreements – Our lawyers are efficient in coming to agreements with their clients and are highly trained in plea bargains. Plea bargains consist of the defendant pleading guilty, which in most cases will lessen the severity of the consequences of your case. Depending on the scheduled drug you were found in possession of, a plea bargain may be the best option for you.
View our past cases – Please feel free to take your time looking into our attorney's past defense cases and reviews from previous clients. Delving into our records will allow you to decide which attorney is most suitable for your case.
What Can The Law Place in Venice Offer You?
The Law Place promises to offer you a qualified team of hard-working lawyers from a top-rated law firm. With an entire team putting their expertise and knowledge into your case, we can offer you total support and assistance. With the number of awards that our trusted law firm has won throughout the years, you can feel positive about your case's success.
We want to take care of all the relevant paperwork so that you don't have to, as we understand how complicated this can be. With the stress you are already under, you need not have extra weight on your shoulders. Understanding the law can be extremely difficult and complex, so our defense lawyers are here to assist you with our knowledge and experience.
Contact The Law Place Today
The Law Place assures complete immunity to any extra fees or costs for your consultation, and you will only pay fees to us once we have looked into your case further. In the meantime, our attorneys promise to give you high-quality advice.
So please, if you stand accused of purchasing a controlled substance with intent to sell, then do not hesitate to reach out to The Law Place today. Our phone lines are always open for you to call us, and the sooner you contact us, the quicker we can get to work on your case.
With over seventy-five years of combined experience, including drug law, there is not a problem that our defense lawyers cannot work for you. Let our attorneys build a strong defense that is tailor-made for you. Call today at (941) 444-4444. Our lines are always open, 24 hours a day, seven days a week.