Rear-end collisions are one of the most common types of car accidents across the United States. According to the Florida Department of Highway Safety and Motor Vehicles (FLHSMV), approximately 1.7 million rear-end collision car accidents happen each year, which accounts for 29% of all accidents on the road.
Car accidents can be a life-altering event, leading to severe injuries, medical bills, and property damages. The lawyers at The Law Place can help you determine the best course of legal action to take following your rear-end collision accident. We cover cases across the whole of Florida, including Clearwater, FL and St Petersburg.
Our personal injury lawyers have over 75 years of combined experience in dealing with rear-end collisions, so call us today for a free consultation on (941) 444-4444. We are ready to get started on your case and fight for the justice that you deserve.
Causes of Rear-End Collisions in Clearwater
A rear-end collision, by definition, is a type of car accident that occurs when the driver of a vehicle crashes into the vehicle that is driving in front of them.
Some of the most common causes include:
Tailgating – When drivers follow the car in front of their own too closely, they may not be able to stop quickly enough to avoid a collision. Even with a driver's quick reflexes, cars need time to come to a stop. Because tailgating is such a common and dangerous problem, the state of Florida made it illegal. Even if drivers aren't involved in an accident, they can be stopped and fined for tailgating.
Distracted driving – Distracted driving plays a significant role in many accidents in Clearwater, FL. Using a cell phone, having conversations with other passengers, programming a GPS, and eating while driving can all take a driver's attention away from the road. When a driver isn't paying attention to their surroundings, they may fail to notice the car in front of them coming to a stop.
Impaired driving – Alcohol, and drugs impair timing, spatial awareness, and decision making. Impaired drivers are less capable of noticing that the vehicle in front of them is coming to a stop and are slower to react to hazards on the road.
Speeding – Speeding drivers may not be able to slow down quickly enough to stop at a safe distance away from the leading vehicle.
Other common causes of rear-end collisions in Clearwater include driving drowsy, poor road conditions, and mechanical failures in the vehicle.
Regardless of the factors leading to your accident, the personal injury lawyers at our law firm will help you determine your legal options moving forward and navigate the complexities of the process.
Our team of dedicated attorneys fight and win for Floridians.
What to Do If You've Been Involved in a Clearwater Rear-End Collision
If you're involved in an accident, you should move your vehicle to a safe place and immediately call 911 to report the accident if your car sustains damage or you are injured.
If the damage is minor and no one has been injured, you can exchange your information with the other driver without reporting the accident as an emergency. Make sure you record the drivers' names, phone numbers, addresses, license plate numbers, and insurance company information. In this case, you should also take photos of any damage to either vehicle to keep as a record.
If there were any witnesses to the accident, ask them for their contact information as well.
Keep copies of all bills and statements related to your accident. These statements may include medical bills, towing fees, and repair bills. These expenses act as evidence that your attorney will use as the foundation of your case.
Finally, keep a record of any effects the accident has on you. These effects might include pain, difficulty living your life as usual, and increased levels of anxiety and stress. These records can be used as evidence of your pain and suffering to help calculate compensation owed for your injuries.
Consequences of Rear-End Accidents
Being in a rear-end car accident can often result in injuries to both drivers and passengers. Some of the most common types of injury include:
Bruising.
Broken bones.
Neck injuries.
Back injuries.
Internal injuries.
Rear-end accidents also commonly lead to vehicle and property damage. The vehicles involved may be dented or scratched, and the trunk or taillights may be damaged. In more severe accidents, the gas tank may explode, or the car could be totaled.
A personal injury lawyer from The Law Place can help you in seeking compensation for your injuries and other damages, call now for a free consultation.
We're Florida's top litigation team with over 75 years of combined experience
Liability in Clearwater Rear-End Collisions
In the case of rear-end collisions in Florida, there is something called a "'rebuttable presumption" that the rear driver was at fault due to the fact that Florida law forbids drivers from following other vehicles too closely. That means that you do not have to prove negligence, as long as you prove the driver rear-ended you.
However, the rear driver may change the case outcome by presenting some evidence that the front driver did something wrong. There are cases where either the rear end driver is not responsible, or shares responsibility with other parties, including the injured victim. In Florida, this decision is referred to as "comparative negligence." It means that both parties may be considered liable for some percentage of fault for the accident. These cases might occur when:
The front driver stops suddenly or unexpectedly.
The leading vehicle was put in reverse.
The car breaks down, causing the vehicle to come to a sudden stop.
The leading driver was driving recklessly.
The front vehicle's brake lights were not working.
If you have suffered injuries as a result of these circumstances as the rear driver, you might be entitled to compensation for your medical bills, property damage, and pain and suffering. Contact an accident lawyer at The Law Place today.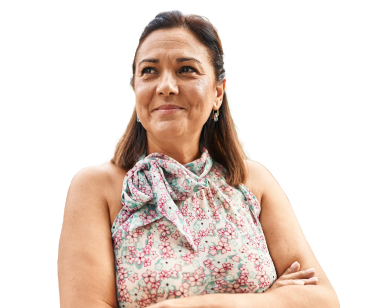 From the initial call to updates on your case status, we are here to get you answers.
Damages in a Clearwater Rear-End Collision
It is very possible to be involved in a rear-end collision in which there is little damage to the vehicle, yet the driver is seriously hurt. If you have been injured in a rear-end accident, then you are entitled to seek compensation for your injuries.
Types of damages can include:
Special damages – Special damages are those damages that can be easily proved and added up with a calculator, like lost wages, lost wages, medical bills, and damage to your car.
General damages – General damages are non-economic losses. Instead, these damages stem from physical and mental pain and suffering.
Multiple defendants – If a claim has multiple defendants, represented by different insurance companies, it may increase the value of a settlement since there will naturally be more coverage for your injuries. Rear-end collisions often involve multiple cars, so this a very real possibility.
No matter how many times someone apologizes, it can't make up for causing serious injury nor replace the life of a loved one. It can't pay for your medical debt, which will begin to drastically accumulate after your accident, and unfortunately, medical recovery through your own Personal Injury Protection (PIP) will not cover the majority of your losses.
However, with an experienced and determined lawyer from The Law Place by your side, you can win the right to significant financial compensation.
Common Insurance Company Defenses
If you have been successful in establishing that the rear-end driver was at fault, insurance companies still have many other ways of avoiding making payments to you or minimizing the amount rightfully owed.
In order to claim money to cover your losses after a car accident from an insurance company, you must be able to prove the extent or severity of damages. You are entitled to recover your past and future medical bills, past and future wage loss, and past and future pain and suffering caused by the accident. However, the amounts of these things are not easy to determine, and there are often huge battles over how much is actually owed to the victim.
The insurance company may argue that a pre-existing injury caused your existing pain, that a doctor performed surgery that wasn't needed, or that a medical provider gave unnecessary services. Their experienced team may also argue that you are exaggerating your pain and suffering and the restrictions this is placing on your life. These companies have many sneaky and unorthodox tactics that they may use to argue that you are lying or will trick you into saying something that gives that impression.
It is for this reason you need an experienced personal injury lawyer from The Law Place on your side. We work on cases against insurance companies all the time, and we can guide you through this complex process and help you to avoid having your justice and right to compensation taken away from you. Remember, you should always consult a car accident lawyer before speaking with any insurance company!
Contact a Florida Rear-End Collision Lawyer Today
Car accidents are traumatic, life-changing events. If you have been involved in a vehicle collision, you deserve to be represented by a legal team that is invested in fighting for your rights and securing you the compensation you need to move forward.
At The Law Place, our accident attorneys have experience handling Clearwater car accident cases. Our law firm works as a team to guide you through the process and handle all the complexities of your unique situation. Our team is diverse and incredibly skilled, and our passion has led to favorable outcomes in countless cases. And remember, there is no fee to hire us. We work on a contingency basis, which means we don't get paid until you do.
If you have been injured in a rear-end collision accident, contact The Law Place today on (941) 444-4444 for a free consultation. Our law firm is ready to get started on your case and fight for the justice you deserve.