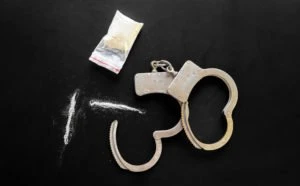 Every single day there are hundreds, if not thousands of car accidents that happen across the state of Florida. Many of these occur in the Fort Myers area. Sadly, our state is one of the most dangerous states to be a pedestrian, driver, or cyclist, and as a result of these accidents, personal injury is extremely common. Sometimes these injuries can be relatively minor, and all parties involved can walk away relatively unharmed. For some, though, these injuries can be life-changing and can change the lives of the victim and their families forever.
When this happens as the result of someone else's mistake, it can feel extremely unfair, and rightly so. This is why Florida and Fort Myers' law state that anyone who is injured due to the negligence of somebody else should have the right to seek fair and reasonable compensation following an accident. This is also true if one of your loved ones has been in a fatal car accident in Fort Myers; you need to get in touch with a car accident lawyer as soon as possible. The sooner after the incident, the better your chances of seeking the full and maximum compensation you may be entitled too.
The Law Place has a team of skilled personal injury accident lawyers in Fort Myers ready to give you a free consultation and case evaluation. This is no strings attached, and we simply want to give you some unbiased legal advice and advise you on where we think you stand. If you choose to hire us, we will take over the case for you, giving you room to breathe and recover. Our phone lines are always open, every hour of every day, so give us a call when you are ready on (941) 444-4444.
Negligence and Liability
After a car accident, in order to claim compensation through a personal injury claim, your car accident lawyer will have to prove that the other party was negligent. To do this, you must prove that they had a duty of care to the injured party and that they broke this duty of care.
This means evidence has to be shown that the at-fault party acted in a way that a responsible and reasonable person in the same situation would not have. Once the party is found negligent, they become liable for the victim's damages.
In Fort Myers, you assume a duty of care as soon as you get behind the wheel. That duty is that you will act in a reasonable manner that protects the safety of all other road users. There are a range of common driving behaviors that count as negligence.
Speeding Drivers
Perhaps the most common reason for car accident cases is speeding drivers. We see a huge range of excuses. From being late from work to blaming a dodgy speedometer, the fact is, speeding causes danger to other drivers. When a speeding driver encounters road conditions or weather conditions, it makes it very easy to lose control of their vehicle.
Tired or Drowsy Drivers
Another common problem is fatigued drivers. Often unaware that they are acting negligently by getting behind the wheel, sleepy drivers have slow reaction times and can even fall asleep at the wheel. When this happens, there can be terrible, horrific accidents as the driver is unaware of what is happening and cannot do anything to recover.
DUI or DWI
Driving under the influence or driving whilst intoxicated is another example of gross negligence. Drunk drivers and drivers under the influence of drugs have severely altered mental states. They may have drastically reduced reaction times, or they may be twitchy in the driver's seat at high speed. They may drive recklessly or dangerously and can cause serious injuries and even death very easily.
Distracted Drivers
To be classed as a distracted driver, all you need to do is engage in an activity that "takes your hands off the wheel, eyes of the road, or mind off driving." Texting or making phone calls is the most obvious example of this, but there are numerous other distractions besides cell phones. Eating while driving, adjusting AC or the radio, daydreaming, applying makeup, interacting with passengers, or watching another event outside of the vehicle are all other examples.
Failure to use Signals
With studies showing that over half of all drivers fail to use their turn signals during a turn, it is easy to see why it is such a big problem. Two million crashes every single year are associated with the fact that one driver did not signal that they were about to make a turn.
Driving Too Close
Driving too close or tailgating, as it is commonly known, is a form of negligent driving. By driving too close to the car in front, you don't give yourself enough time to react or stop. With Fort Myers, and Florida law placing liability on the rear driver in most cases, this can be a costly mistake.
Common Forms of Personal Injury That Result from a Car Accident
Every Fort Myers car accident lawyer has probably seen a huge variety of different injuries that have occurred as a result of a car accident. The potential speed a car can travel, combined with the weight and force, can lead to a huge impact and potential for injury and damage. As a result, we commonly see the following injuries.
Head Injuries & TBI's
Blows to the neck, skull, and head can cause long-lasting and potentially life-threatening injuries called Traumatic Brain Injuries. These injuries are a common result of car accident incidents and can range from a concussion to coma and death.
A TBI can require long-term treatment as well as having the potential to cause disability that can drastically change how the victim lives their life.
Whiplash
A very common injury in car accident cases is whiplash. Whiplash happens when the spine is whipped backward during an impact. It can cause neck and back strains and can be very painful for victims.
Broken Bones
Ranging from serious fractures like the ribs and femur to less serious breakages like the fingers or toes, broken bones are common car accident injuries. Compound breaks are typically more serious, as the bone penetrates the skin, leading to other problems.
Internal Injuries
Internal injuries like internal bleeding are particularly serious due to the ease that they can go noticed by the victim. This can lead to a lack of treatment and nasty complications further down the line as the injury gets worse.
Mental and Emotional Trauma
After a horrific crash, many victims are left with a fear of driving or with PTSD. This can affect their lives in a number of ways and can stop them from feeling safe in a car or by the road.
Fort Myers Personal Injury Protection (PIP) Insurance Laws
As Fort Myers is part of Florida, it follows the state's no-fault laws. This means that anyone who registers a vehicle in Fort Myers must carry a minimum level of Personal Injury Protection insurance. This minimum is set at $10,000.
In the event that you are involved in a car accident, you must first look to claim for any damages and medical bills from your own PIP insurance. PIP will cover 80% of medical costs and 60% of lost wages.
As soon as damages or medical bills exceed the $10,000 mark, you are eligible to seek compensation from the other party. This usually happens very quickly in all but the tamest of accidents.
If you are unsure or confused about where you stand when it comes to your PIP insurance and claim, your Fort Myers car accident lawyer should be able to clear things up for you quickly.
Defense Strategies to Watch Out For
In Fort Myers, it is very common for those named as liable in a car accident case to seek to reduce their liability and, ultimately, the value of your claim. With the help of their own lawyer and insurance company, they might attempt to use the following strategies to do so.
The Blame Game
As Florida courts use a comparative fault system, one that places some of the blame on the other party, the defense may try and blame the victim. They will attempt to say that the driver was speeding, under the influence, or distracted. These claims are to convince the court to find the plaintiff partially at fault. If the court finds that the victim is 20% at fault, the other party will only have to find 80% of the costs.
Low Ball Settlements
After a Fort Myers car accident, the insurance company behind the at-fault party may try and offer a low ball settlement. They know that most people would prefer an easy payout to a long, drawn-out fight. They will often ring up quickly and directly, bypassing your lawyer.
You might get a call from the other insurance company offering immediate payout and convince you to accept. If you do, you forgo the chance to claim for anything after that point. For this reason, we highly recommend you decline, or at least speak to your lawyer first.
Arguing the Extent of Your Injuries
The final strategy that we often see in Fort Myers car accident cases is when the defense attempts to argue the severity of the victim's injuries. They might say that the injuries were pre-existing or that they were caused by another incident. They could argue the medical costs or that the time off work is more than it should be.
We always advise that following a car accident that does not involve an ambulance journey, that you make sure you go to the hospital as soon as possible. Medical documentation of your visit and injuries is a good way to combat claims that you are over-playing your injuries. Besides that, you should always get checked over by a medical professional for any underlying issues.
Remember, a good Fort Myers car accident lawyer will be able to spot these tactics and combat them. This is another reason it is so important to have a skilled personal injury lawyer fighting your case.
Damages – Economic and Non-Economic
When involved in an auto accident, victims may face a myriad of challenges and losses. A Fort Myers car accident attorney can help navigate the two primary categories of compensatory damages: economic and non-economic.
Economic Damages
Economic damages are quantifiable costs directly associated with the accident. They include:
Medical Expenses: From emergency care following auto accidents to ongoing medical treatment for motorcycle accident injuries, these costs can quickly accumulate. They cover hospital stays, surgeries, medications, medical equipment, and rehabilitation costs.
Lost Wages: Victims often suffer a financial hit from missed work due to injuries sustained. A skilled lawyer can help recover lost income, including future earnings if the victim's ability to work is permanently affected by the accident.
Property Damage: In automobile accidents, vehicles may be damaged or totaled. Compensation can cover repairs or the fair market value of a vehicle if it's beyond repair.
Insurance Claims: In Florida, navigating insurance claims can be complex, given its status as a no-fault insurance state. Lawyers adept in personal injury law can ensure proper filing of claims and negotiations with insurance providers to secure due coverage.
Catastrophic Accidents: When accidents result in catastrophic injuries, the medical costs can be substantial. Victims may require compensation for specialized care, assistive devices, home modifications, and long-term care.
Non-Economic Damages
Non-economic damages compensate for the intangible losses suffered due to an accident, which are not as easily quantifiable.
Physical Pain and Suffering: This encompasses the actual physical discomfort and the detrimental impact on the victim's daily life following a car crash. It's a major consideration in personal injury cases, especially when severe injuries are involved.
Emotional Trauma: The psychological impact of car accidents can be profound. Accident victims may experience emotional distress, anxiety, depression, and loss of enjoyment of life. Such trauma is particularly significant in wrongful death cases, where surviving family members suffer deeply due to their loss.
Punitive and Compensatory Damages: In cases of gross negligence or intentional harm, courts may award punitive damages to punish the wrongdoer. Compensatory damages are meant to restore what was lost, and in wrongful death lawsuits, they can include compensation for lost companionship, support, and consortium.
Bodily Injury: The severity of bodily injury plays a key role in determining the amount of compensation. Legal professionals calculate these damages based on the injury's impact on the victim's lifestyle, career, and personal life.
Motor vehicle accidents can leave victims with both visible and invisible scars. Understanding the extent of these injuries, both physical and emotional, is crucial in preparing a personal injury lawsuit. Injury lawyers are essential in ensuring victims receive fair compensation and legal representation through the complex process of insurance claims, medical malpractice considerations, and legal claims. They fight to cover all medical costs, provide support for those who have suffered injuries, and help secure financial compensation for both economic and non-economic damages.
For any victim of an automobile accident, it is important to seek legal assistance promptly. Legal teams like those at Fort Myers law firms specialize in helping accident victims recover compensation for all types of injuries, from physical pain to more serious and life-altering catastrophic injuries.
What Can a Lawyer from The Law Place do for you?
When navigating the aftermath of a car accident, the knowledge of a dedicated legal professional is invaluable. At The Law Place, our team of skilled injury lawyers provides a comprehensive suite of services designed to protect your rights and secure the compensation you deserve.
Overview of Services Provided by The Law Place's Injury Lawyers
Legal Rights Protection: As Florida is a no-fault insurance state, our attorneys are well-versed in the nuances of this system. We ensure that your legal rights are upheld, and you receive the benefits you're entitled to, regardless of who is at fault in the accident.
Navigating Florida Statutes: The complex web of Florida statutes, including those concerning uninsured motorist coverage, can be a labyrinth for the uninitiated. Our lawyers are experienced in interpreting these laws to your advantage, ensuring you are not left vulnerable to legal loopholes.
Assistance with Personal Injury Claims: Our attorneys handle all aspects of personal injury claims, whether they stem from a car crash, a motorcycle accident, or are the result of medical malpractice. We provide meticulous legal support to build a robust case on your behalf.
Contingency Fee Basis Operation
No Upfront Costs: We operate on a contingency fee basis, which means our clients do not pay any upfront fees. Our payment is contingent upon the successful resolution of your case, aligning our success with yours.
Maximizing Insurance Coverage: Our goal is to maximize the insurance coverage available to you, particularly for significant injuries such as spinal cord damage or other severe injuries that can have lifelong impacts.
The Value of an Experienced Personal Injury Attorney from a Reputable Law Firm
Negotiating Fair Settlements in Personal Injury Lawsuits: An experienced lawyer from The Law Place has the negotiation skills necessary to secure fair settlements. We understand the tactics employed by insurance companies and can counteract them effectively.
Handling Legal Claims: For cases involving fatal injuries or serious injury claims, we provide compassionate yet assertive legal representation. We aim to ensure that the negligent parties are held accountable and that your family receives the compensation it needs to move forward.
Advocating for Clients: In all motor vehicle accidents, our role is to be your advocate, fighting for your rights and for the compensation you are owed. We meticulously investigate each case, gather evidence, and work tirelessly to secure liable parties.
By choosing The Law Place, you're not just hiring an attorney; you're securing a partner who will stand by you throughout the legal process. From the initial free consultation to the final settlement or court verdict, our legal team is dedicated to achieving the best possible outcome for you. With our experience, knowledge, and commitment to our clients, we strive to recover compensation that reflects the true cost of your losses and helps you regain stability after an accident.
FAQ Section: Fort Myers Car Accident Lawyer
"What steps should I take immediately after a car crash?"
Immediately after a car crash, ensure your safety and call 911. Document the accident scene, exchange information with the other driver, and gather witness statements if possible. Then, seek medical attention, even if you don't feel injured, as some conditions like spinal cord injuries may not be immediately evident.
"How does a law firm determine who is at fault in auto accidents?"
A law firm investigates the accident by reviewing police reports, examining accident scenes, analyzing medical records, and consulting with experts. Lawyers consider Florida law, evidence of negligence, and the accounts of accident victims and witnesses to establish fault.
"Can I file a personal injury lawsuit for injuries sustained in a motorcycle accident?"
Yes, if you've suffered injuries in a motorcycle accident due to someone else's negligence, you can file a personal injury lawsuit. This could help you recover compensation for medical bills, lost wages, and other damages.
"What should I know about filing an insurance claim under Florida's no-fault insurance state laws?"
Under Florida's no-fault laws, you first file a claim with your own insurance company, regardless of fault. However, for serious injuries, you may step outside the no-fault system and pursue a claim against the at-fault party.
"How does uninsured motorist coverage affect my auto accident case?"
Uninsured motorist coverage protects you if the at-fault party doesn't have insurance or if you're involved in a hit-and-run. It can provide compensation for your losses, much like the at-fault party's insurance would have.
"What are the legal steps to take when a car accident caused by someone else results in personal injury?"
Consult a personal injury attorney to discuss your case, file a claim within Florida's statute of limitations, and gather necessary evidence. Your lawyer will handle negotiations with insurance providers and, if necessary, represent you in court.
"How can I recover compensation if I've been involved in an automobile accident?"
To recover compensation, document all related expenses and impacts on your life. A personal injury lawyer can help file insurance claims and lawsuits against liable parties to cover medical treatment and other damages.
"What are my legal rights if I suffer catastrophic injuries in a fatal car accident?"
You have the right to seek compensation for all damages, including medical expenses, lost wages, and non-economic damages like physical pain. In the case of wrongful death, surviving family members can file for punitive and compensatory damages.
"In a personal injury case, who is responsible for covering medical treatment for bodily injury?"
The at-fault party's insurance should cover your medical treatment. If they are uninsured, your uninsured motorist coverage or personal injury protection may apply.
"What type of legal assistance can I expect from a law firm for catastrophic injuries?"
A law firm will provide comprehensive legal support, from filing claims and lawsuits to representing you in negotiations and court, ensuring you receive fair compensation for catastrophic injuries.
"How do injury lawyers calculate damages for physical pain in personal injury claims?"
Injury lawyers consider the severity and duration of the pain, its impact on your life, medical malpractice information, and similar cases' outcomes to calculate a fair value for your pain and suffering.
"What are the Florida statutes related to legal claims for spinal cord injuries?"
Florida statutes outline the time frame for filing claims, damages caps, and the types of compensation available for spinal cord injuries caused by negligence or intentional harm.
"What constitutes a severe injury in legal terms, and how does it affect my compensation?"
A severe injury legally refers to an injury that leads to significant impairment, disfigurement, or long-term suffering. It can increase the amount of compensation you're entitled to for the greater impact on your quality of life.
Contact The Law Place Today
The car accident lawyers here at The Law Place deal with cases just like yours in the Fort Myers area every day. Our personal injury accident lawyers know exactly how to navigate the complex and trick personal injury laws that Fort Myers is governed by and will be able to offer you the best chances at seeking a fair and reasonable compensation following your accident.
We offer a free consultation service where you can speak to one of our accident team and have your case evaluated. Following that consultation, the accident team will tell you just where you stand and what the best course of action is for you to take.
A phone line is always open, so give us a call at (941) 444-4444.