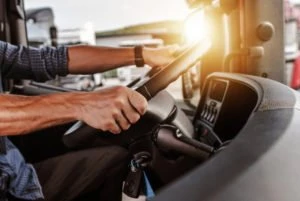 Commercial drivers in Port Charlotte, across the state, and all over the United States have a lot riding on their motor vehicles. Anything that could be a mere legal case for a regular driver could become far more challenging for a commercial driver. Not only do you have to adhere to stricter rules and regulations, anything that goes against an exemplary driving record, such as a DUI conviction, can have far-reaching implications.
Whether driving commercially or out with the family, every driver in Florida has a duty of care to other road users. This means they are expected to concentrate and control their vehicle, focusing not only on themselves but also on all other road users. In addition, commercial drivers who wish to remain in good standing with their employer have a duty of care to the company, ensuring they uphold the brand and associate it with good driving when out in public.
The right law firm can be a crucial tool in your DUI defense. If you have faced charges while driving a commercial vehicle, The Law Place is here to help. We have decades of experience working with clients on each side of the courtroom, and we are ready to provide a free consultation on the criminal defense services we can provide.
So call us today at (941) 444-4444 to see how an experienced DUI attorney can aid in fighting your case.
What Constitutes Driving Under the Influence in Florida?
Driving under the influence in Florida can relate to either drugs or alcohol or a combination of both. According to Florida Statute 316.193, anyone operating a motor vehicle with a blood alcohol content in excess of 0.8% can be arrested and charged with driving while impaired.
For commercial drivers, the laws on blood alcohol are even stricter. Specifically, such drivers may only have a 0.4% blood alcohol level while driving, giving them half of a legal tolerance in the State of Florida.
A DUI can be caused not only with clear evidence that someone driving a commercial vehicle is under the influence. Law enforcement can also assess someone as being under the influence of alcohol should they discover items inside the vehicle that may serve as evidence of drunk driving. If, for example, they find empty alcohol containers or other items in the motor vehicle, they are legally entitled to submit the driver to a blood or breath alcohol test. This applies even if there is no apparent evidence of the driver in question being under the influence.
If the breath test finds that the vehicle's operator is over the legal limit, this is grounds for law enforcement to charge a driver, potentially resulting in a DUI conviction.
Our team of dedicated attorneys fight and win for Floridians.
Refusing a Breath Test as a Commercial Driver
Commercial drivers simply cannot just decline a breath alcohol test when stopped by police.
Anyone stopped while operating a commercial vehicle must submit to such a test as part of their being granted a commercial driving license. This applies to all commercial drivers across Tampa and the rest of Florida. Failure to take the test when requested can result in the immediate suspension of a commercial driving license (CDL), immediately ensuring that the driver in question will be unable to drive commercial vehicles in Florida for at least a year.
While the CDL suspension is automatic, you can appeal it. However, such appeals deal solely with the license suspension for the CDL holder. Any additional DUI charges associated with the incident will continue to apply and may still result in a conviction.
Dealing with a Suspended Commercial License
When facing a DUI in Florida, the priority will always be to retain the commercial license. Commercial drivers have a lot at stake, and, in many cases, their entire livelihoods may revolve around keeping that license in their possession. In fortunate cases, those that lose their CDL may be offered alternative employment within the same company for the duration of their license suspension. However, most companies make a clear distinction between drivers and other staff in the organization, and other opportunities may not be available at any given time.
In cases where a commercial driver has had their commercial license suspended in the State of Florida and has been unsuccessful in their appeal, it is possible to apply for a hardship license. Again, this is something that an attorney may be able to assist with.
While a hardship license will not enable a driver to return to driving a commercial motor vehicle and is not a replacement for a commercial driver's license, it will allow them to continue to drive their personal vehicle if they can prove that they require such driving privileges to maintain their everyday lifestyle, such as caring for another individual or traveling to and from work. They are not guaranteed but may provide someone at the mercy of a DUI with an opportunity not to lose their driving privileges altogether.
The punishments available to a judge following a DUI conviction can vary extensively, and so being off the road for a set period due to a DUI may not be the most significant issue faced by the accused.
We're Florida's top litigation team with over 75 years of combined experience
What a DUI Conviction Can Mean to Someone with a Commercial Driver's License
Given the increased scrutiny under which commercial vehicle drivers find themselves, such as the lower permitted alcohol concentration, it is unsurprising to learn that even a first conviction can result in severe consequences in front of a Florida court.
At the very least, being convicted of a DUI offense will prevent an individual from driving a commercial vehicle for the next year.
This guaranteed suspension can increase to three years automatically should a driver be found guilty of a DUI charge while transporting hazardous goods or materials.
Unfortunately, when charged with a DUI as a commercial driver, this is one of several potential punishments available to judges under Florida law. A conviction can also lead to the following punishments:
A permanent criminal record that must be disclosed to future employers.
Probation or jail for up to six months.
Community service.
A fine of between $500 and $1,000.
Anyone charged with DUI while operating a commercial vehicle that loses their license as a result, but when it is reinstated they can legally continue in their employment as normal. Although employeers often do not allow employees with previous DUI convictions.
A second DUI conviction will result in the permanent forfeiture of their commercial license. Therefore, anyone that finds themselves at risk of another DUI accusation following the first should make a point of contacting an attorney as soon as possible.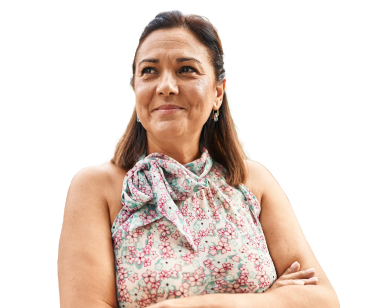 From the initial call to updates on your case status, we are here to get you answers.
Dealing with a Commercial DUI Charge
When you receive a DUI charge in Florida, it is essential to get in touch with a criminal defense attorney, preferably within 24 hours of the incident. A skilled DUI attorney can be the difference between CDL holders being back at work quickly and losing their license and, with it, their livelihood.
If you require a defense lawyer in Port Charlotte, FL. our team is standing by to offer a free consultation, discussing the offense and legal implications while also providing immediate legal advice to the CDL holder. Following a free case evaluation, a DUI criminal defense attorney will schedule a free call to discuss the options available and how best to tackle the case under Florida law.
The sooner the affected party can contact a law firm following a driving under the influence (DUI) stoppage in Port Charlotte, the sooner the criminal defense attorney can get to work. At The Law Place, we have extensive experience in dealing with cases on behalf of those seeking to protect their commercial driver's license and specialize in DUI law.
As part of the attorney-client relationship, we will gather all the facts surrounding the incident in Port Charlotte, building a picture of the offense, any breath alcohol tests, and any other vehicles involved in the offense as we look to provide a strong defense for anyone that drives a commercial vehicle and faces potential criminal charges.
What to Expect from a Criminal Defense Attorney
A skilled and experienced criminal defense attorney will immediately commence work on your drunk driving or DUI case during a free consultation. The goal is to ensure that the commercial driver's license remains valid. As a result, the individual facing criminal charges may return to work as quickly as possible, preferably without evidence of a DUI on their record.
It is often best to work with a defense lawyer local to you in Florida, as your DUI attorney will initially speak with you by phone but will proceed to build the attorney-client relationship in person, including defending clients in court.
Experienced attorneys from a reputable law firm will be able to build a strong case in a relatively short amount of time, even in light of evidence such as a failed chemical test or evidence of a heightened alcohol level in the blood. Clients that were in control of a motor vehicle while intoxicated and seek to maintain their driver's license following a DUI should feel confident that their attorney will do all they can to ensure that their CDL remains active and in their possession.
Contact The Law Place for a Free Consultation
The Law Place is a law firm representing clients across Florida that boasts more than 75 years of combined experience across a team of attorneys skilled in everything from DUI and motor vehicle charges to traffic cases.
If you have been stopped for a DUI and face charges, one of our attorneys will be able to discuss the issue and the challenges you face, whether it is your first offense or something more severe. Like you, a lawyer from The Law Place is keen to focus on the facts surrounding the DUI and to make a case that both your motor vehicle and your CDL should remain in your possession.
If you're in Port Charlotte and require a DUI attorney today and without delay, call The Law Place immediately on (941) 444-4444 to get you back into your motor vehicle and back into Florida traffic as part of your continued employment.