WHO WE ARE
The Law Place is not just an ordinary law firm. It is the result of established Florida attorneys combining knowledge, assets, and experience to create a dominant force in the State of Florida. The attorneys are all litigators who are constantly fine-tuning their skills in the pursuit of victory and justice on behalf of our clients. The Law Place advocates for clients in cases involving traffic tickets, DUI, criminal cases, personal injury and more.
Our team of dedicated attorneys fight and win for Floridians.
Meet The Legal Team at The Law Place
What makes The Law Place different from other Florida law firms?
With over 75 years of combined experience, the attorneys in our firm are constantly striving to stay up on the law and they are always sharpening their advocacy skills in the courtroom. The firm has handled cases in almost every Florida County, as well as various Federal Courts. Many of the attorneys in the firm are AVVO 10.0 rated, the highest possible rating on the site, based on associations, trial skills, and awards, length of practice and client reviews. The lawyers at the Law Place have heard the stories, have held our clients hand through difficult times, and will be there for you 100 percent as we pursue your case. Attorney David Haenel received an award from the State of Florida for his knowledge of DUI law. Fierce litigator AnneMarie Rizzo is completing her training to be a scientist-lawyer, an advanced degree from the University of Florida (she is already a double Gator). Stephen Higgins is an intense fighter, spending countless hours working up his cases and delivering passionate results. As a former professional soccer player, attorney Darren Finebloom uses that same energy in the courtroom, arguing motions and trying cases.
Your Trial Advocates
We take our role as your advocates very seriously. We understand the anxiety you may be feeling during this process and are committed to doing everything possible to achieve the best possible outcome in your case. To do this, we use all of the resources at our disposal to thoroughly investigate your case from every angle. But first, we listen to you. Once we have a complete understanding of the ins and outs of your case, we build an aggressive defense strategy tailored to your case and the audience that will hear it—either the judge or jury, depending on the type of trial. Just call the office and we can help you diagram your case right over the phone.
We're Florida's top litigation team with over 75 years of combined experience
Florida Criminal Defense & DUI Attorneys: The Law Place
Facing a Misdemeanor, Felony, Traffic Offense or Personal Injury?
The Law Place handles all these claims. The Law Place is not just an ordinary law firm. It is the result of established Florida attorneys combining knowledge, assets, and experience to create a dominant force in the State of Florida.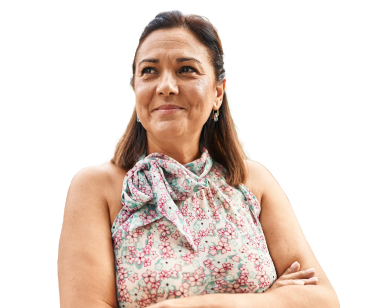 From the initial call to updates on your case status, we are here to get you answers.
Types of Cases We Handle:
In Florida, a person can be facing criminal charges after allegedly committing a number of offenses ranging from theft to credit card fraud, and from sexual assault to drug trafficking. At The Law Place, we provide comprehensive and aggressive criminal defense against any one of these various charges.
We handle various traffic cases that include speeding tickets, DUI, reckless driving and more. Call our office today if you are facing any traffic-related offense.
​
​The Law Place handles speeding and traffic tickets. Traffic tickets seem minuscule but can amount to a much larger problem if not handled correctly. One traffic ticket could result in hundreds or thousands of dollars in fines and additional expenses.
What Will This Cost?
Transparency is the heart of our practice. Unlike some other law firms, our appearance stresses a team approach. When you hire our firm you get multiple eyes on your case, something that has proven invaluable to our past clients.
Help is Here
Contact The Law Place today to schedule a free, no-obligation review of your case. We can help you get your life back on track. Our attorneys are on-call at all hours of the day and evening.
The Law Place has been featured on:
PLEASE TAKE NOTICE THAT THE ASSEMBLY AND OVERALL APPEARANCE OF THE CONTENT OF THE THIS WEBSITE AS WELL AS THE CONTENT, ITSELF, INCLUDING BUT NOT LIMITED TO ANY AND ALL IMAGES, GRAPHICS, DESIGNS, SOFTWARE, AUDIO OR LOGOS CONTAINED ON THIS WEBSITE ARE THE EXCLUSIVE PROPRIETARY PROPERTY OF THE THIS WEBSITE AND ARE FULLY PROTECTED BY U.S. AND INTERNATIONAL COPYRIGHT LAWS (FOR ADDITIONAL INFORMATION, SEE WWW.COPYRIGHT.GOV). PLEASE BE ADVISED THAT ANY AND ALL UNAUTHORIZED USE, INCLUDING BUT NOT LIMITED TO REPUBLICATION AND REPRODUCTION, OF ANY CONTENT CONTAINED ON THE WEBSITE IS ILLEGAL AND PROHIBITED BY U.S. AND INTERNATIONAL COPYRIGHT LAWS. THE OWNERS OF THIS WEBSITE WILL SEEK PENALTIES TO THE FULLEST EXTENT OF THE LAW AGAINST ANY INDIVIDUAL OR COMPANY WHO WITHOUT AUTHORITY USE THE CONTENT OF THIS WEBSITE.
DISCLAIMER: WE PROVIDE THE INFORMATION IN THIS WEBSITE FOR INFORMATIONAL PURPOSES ONLY. THE INFORMATION IS NOT INTENDED TO BE LEGAL ADVICE AND SHOULD NOT BE CONSTRUED AS SUCH. THE USE OF THIS WEBSITE DOES NOT CREATE AN ATTORNEY-CLIENT RELATIONSHIP. EACH CASE IS DIFFERENT. CASE RESULTS DEPEND ON A VARIETY OF FACTORS UNIQUE TO EACH CASE, AND THE RESULTS OF ANY CASE DO NOT GUARANTEE OR PREDICT A SIMILAR RESULT IN ANY FUTURE CASE UNDERTAKEN BY AN ATTORNEY. THE HIRING OF AN ATTORNEY IS AN IMPORTANT DECISION THAT SHOULD NOT BE BASED SOLELY UPON ANY WEBSITE. BEFORE YOU DECIDE, PLEASE ASK THE ATTORNEY TO SEND YOU WRITTEN INFORMATION ABOUT THEIR QUALIFICATIONS AND EXPERIENCE.
Copyright 2019 The Law Place, PLLC. All rights reserved.