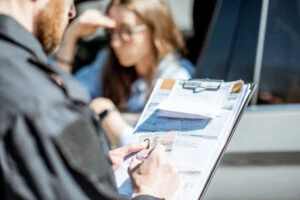 In Sarasota, law enforcement officers hand out hundreds of traffic tickets every day for crimes such as speeding, running a red light, and careless driving. The Florida Highway Safety and Motor Vehicles (FLHSMV) website state that more than 3.6 million traffic tickets were issued in 2014, with 26% being issued by the Florida Highway Patrol (FHP). The top three traffic ticket offenses issued in 2014 were speeding, an invalid license, and an expired tag.
Whilst it is not uncommon to receive a traffic ticket, not everyone is aware of how serious the consequences can be. You may face penalties such as points on your driver's record, a potential suspension of your license, and even jail time for those that commit more serious traffic offenses.
If you have received a traffic ticket in Sarasota, then The Law Place is here to help. With an abundance of experience in dealing with cases like yours, our traffic ticket attorneys are on hand to support you with your claim and help reduce the penalties and charges being brought against you. Call our law firm today and receive a free consultation with a knowledgeable ticket attorney.
Types Of Traffic Tickets
There are two basic types of traffic tickets in Florida: moving violations and non-moving violations. Moving violations occur when a driver does not obey traffic laws while the vehicle is moving, and non-moving violations occur when the vehicle is stationary.
All traffic fines are categorized as civil or criminal offenses. Civil offenses may result in fines and points on your license, whereas criminal offenses are much more serious and result in greater penalties.
Civil Traffic Tickets
Speeding.
Running a red light.
Running a stop sign.
Careless driving.
Broken headlight or taillight.
Driving without a seatbelt.
Driving with an expired license.
Failure to obey a traffic control signal.
Our team of dedicated attorneys fight and win for Floridians.
Criminal Traffic Tickets
Driving under the influence.
Reckless driving.
Driving on a suspended driver's license.
Driving with no valid driver's license.
Refusal to cooperate with orders from police or traffic officials.
Hit and run.
Habitual traffic offenders.
Sarasota Traffic Ticket Fines
Florida Statute 318.18 outlines the fines for moving and non-moving traffic violations in Florida. Fines vary between counties and can range from $100-$400. The circumstances of your traffic violation will impact the severity of your fine.
Fines increase dramatically for speeding near a school, in a construction zone, or in a residential area. In addition, if you are caught speeding 30 miles per hour or more over the speed limit, then you will also have to attend a mandatory court hearing.
We're Florida's top litigation team with over 75 years of combined experience
Florida Traffic Ticket Points System
Like many other states, Florida uses a points system to track traffic violations. The number of points issued on a driver's license depends on the severity of the traffic violation. Some examples of the penalties for specific violations are as follows:
Speeding – 3 points.
Careless driving – 3 points.
Failure to stop at a steady red signal – 3 points.
Too fast for conditions – 3 points.
Reckless driving – 4 points.
Failure to obey traffic control signals – 4 points.
An accident caused by a speeding violation – 6 points.
Leaving the scene of an accident with more than $50 in damage – 6 points.
Depending on the circumstances of your traffic violation, you may be able to attend a traffic school course to reduce the penalties being brought against you. Individuals can attend driving school once a year, and for a total of five times throughout their lifetime. For more serious offenses, such as reckless driving, the option of attending driving school to mitigate penalties is not an option. Furthermore, if a driving course is part of your sentencing, then you won't be able to minimize points by attending.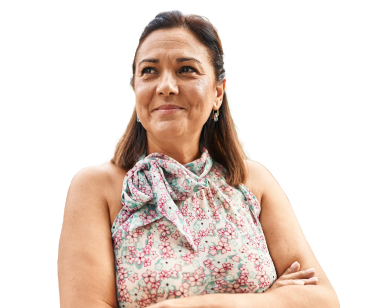 From the initial call to updates on your case status, we are here to get you answers.
How Can A Traffic Lawyer Can Help
Whether you have received a speeding ticket or have been given a ticket for reckless, or careless driving, then an experienced traffic lawyer can help minimize the consequences of the ticket or get the ticket dismissed altogether, depending on your case.
The Law Place has a team of talented lawyers who have over 20 years of combined experience when it comes to traffic laws and reducing charges for traffic infractions.
A Traffic Ticket Lawyer Can Go To Court For You
Usually, when deciding to fight a ticket, you will have to go to court twice. This is for the hearing and the actual charge/decision itself.
However, If you make the decision to go to court because you believe that you have been wrongfully charged, our lawyers will help. In fact, if you hire one of our attorneys, most likely, you won't have to go to traffic court at all as, with your permission, we can go for you.
When Is Hiring An Attorney Critical?
Although getting a ticket sounds like a minor offense, for some people, it can be life-changing. People who work as a driver for a living, with multiple backed-up tickets, or those who have received a speeding ticket multiple times could be facing severe consequences.
Commercial Drivers
People who make their living from driving, known as commercial drivers, are subject to much stricter rules and laws than the general public. For commercial drivers, certain traffic violations can lead to CDL revocation. Without a capable traffic ticket attorney, you could be looking at a hefty fine, loss of driver's license, and even jail time depending on the ticket given.
This is why it's essential, especially for these cases, to hire a law attorney. Our lawyers at The Law Place have a whole division dedicated to traffic ticket law.
Call The Law Place Today In Sarasota, FL
It is worthwhile knowing that all traffic tickets issued to a person will add points to their driving record. As a result, these points will likely increase insurance rates and cause a financial burden.
Plus, if a person receives too many points within a given period, for example, 12 points over 12 months, then this will result in a license suspension. A loss of license can have life-changing consequences as it may prevent you from getting to work and picking your children up from school.
At The Law Place in Sarasota, our lawyers are here to help you with your claim and will work to minimize the penalties being brought against you. Our traffic ticket lawyers offer all our customers a free consultation, where we will check the legitimacy of your case and provide some free no-obligation, legal advice, and information.
We have a highly personalized approach to the attorney-client relationship and want to dedicate a legal professional to your case, in order to give you peace of mind that everything possible is being done, correctly, for you. Our phone lines are open 24 hours a day, 7 days a week, so we can be here to support you when you need it most. Call us today.