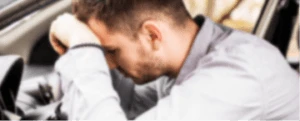 Car accidents are never nice, but they are a part of motoring, and sometimes all it takes is a slight lapse of concentration. Unfortunately, Sarasota, FL, has seen a rise in a more sinister type of car accident in recent years, the hit and run. Leaving the scene of a car accident is a serious offense and can make it very difficult for the victims to claim the compensation they deserve. If you are involved in a hit and run accident you contact a Sarasota personal injury lawyer as soon as possible.
Florida is one of the most dangerous places to be a pedestrian or a driver in the entirety of the United States. Every single year the state sees 400,000 accidents according to the Florida Highway Safety and Motor Vehicles (FHSMV), with over 3,000 fatalities and over 103,000 hit and run car accidents. Leaving the scene after a car accident can often happen when someone is driving under the influence or makes a panicked decision.
Hit and run crimes are a lot more serious and a lot more devastating than normal car accidents. In a hit and run, the driver leaves the scene of the crime without leaving their details or waiting for the police. Usually, hit and run drivers do not have insurance and do not want to deal with the police. This means they drive off and leave the victim to deal with something that wasn't their fault on their own. This can leave the victim with serious injuries or even death. They will have to pay their own medical bills and may not even receive medical help if there is no one else around.
Here at The Law Place, we think this is unacceptable and will fight your corner aggressively until you get the treatment that you deserve in Florida. Our Sarasota car accident lawyers team has dealt with accident cases like yours across the entire of Florida. Don't let the complexities of Florida Law stop you from seeking what you deserve. Call us now on (941) 444-4444 for a free consultation.
What to Do After A Hit and Run Accident?
When a hit and run happens, the best thing you can do for yourself of a loved one is to speak to a personal injury lawyer. They will be able to help you navigate the complexities of the law and seek the best possible outcome for your case. Dealing with your insurance company can be hard, and often they will try and bully you a little to lower their payouts or liability.
If you are involved in a hit and run, or you witness someone leaving the scene of a car accident, here is what you should do immediately:
Call the emergency services – A first responder will ensure that everyone injured is looked after, and the police will help control the scene as well as look for the driver leaving the scene. The police will file an accident report, which you can use later on for your claim.
Write it down – Write down as many details as you can about the other car, the age, the condition, the color, the make, the registration, anything you can think of. This will help the police track down the driver.
Gather witnesses – Get the details of as many witnesses as possible, and these will come in extremely handy during your car accident claim.
Hire a lawyer – As soon as you are able, contact an attorney, the sooner, the better. As soon as you speak to an attorney, they can begin their investigations and to build a case for you.
After the accident, if you have been injured, these are the things that you need to do to give yourself the best fighting chance in court later on. You should:
Take records of all of your medical costs. This included transport costs as well as any changes you have to make at home.
Get your car repaired, but keep all of the bills relating to it so you can seek these damages later on.
Keep track of any lost wages that you have incurred due to the accident.
Our team of dedicated attorneys fight and win for Floridians.
What Will a Sarasota FL Hit and Run Lawyer Do for me?
When you call a reputable Sarasota car accident lawyer about an accident claim, here is what they will do for you.
Firstly, they will call you in for a free consultation. During this meeting, we will ask some simple questions and then give you some unbiased advice on where we think you stand with your case. This is no-strings-attached; if you want to leave at this point, you are free to do so.
Contingency work is monitored by the State Bar Associations, who set restrictions on what lawyers can charge. Your attorney will ensure that you understand the costs, so you are not left with any surprises.
If you decide to proceed, we will arrange an in-depth free case review where we will layout our fee structure and ask some more detailed questions about the incident. Once you have signed the dotted line, your part in the claim is over.
From this point on, your attorney will do your liaising and speak to the insurance company and everyone else involved in the accident. They will speak to the police on the scene, your witnesses, and anyone else they need to. They will use this investigation to build your case.
Once they have done their investigation, they will be able to estimate what you are entitled to, and they will then seek this from the insurance company.
We're here to serve you. Our phones are open 24 hours a day.
What If a Hit and Run Driver Is Never Caught?
Unfortunately, there are occasions where hit-and-run drivers are never found in Sarasota. This is why it is extremely important that you buy uninsured motorist insurance. This safety net is there to protect you if the worst-case scenario happens, and the other driver is never found.
If you have bought uninsured motorist insurance in Sarasota, your accident insurance should cover you for the cost of your property damage and injuries.
We're Florida's top litigation team with over 75 years of combined experience
Call The Law Place Today!
Our car accident lawyers are available 24 hours a day, seven days a week to help you out. When you ring up, we can give you some free unbiased and honest advice on your case. It is no-strings-attached advice that might seriously help you out.
We have a collective experience of over 75 years dealing with cases just like yours in the state of Florida. Contact us at The Law Place today on (941) 444-4444.