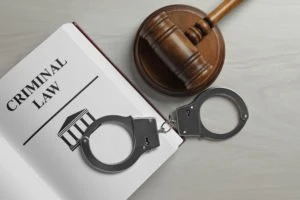 Facing a criminal charge can be one of the scariest, most stressful moments in your life, for both you and your loved ones. Being convicted could lead to fines, criminal records, community service, or jail time. The thought of spending time in jail is a daunting one, and not being around to provide for your family and loved ones can be extremely distressing.
This is why it is so important to make sure that you enlist the help of a skilled criminal defense lawyer at the earliest possible moment. They could be the only thing stopping you from spending time behind bars. An Orlando criminal defense lawyer will be able to give you immediate legal advice and help prevent you from saying or doing something that could be used against you.
Here at The Law Place, we have been defending clients in similar situations to you for over 75 years collectively. We want to support you and your loved ones in this stressful time. Our job is to defend your rights and to build a strong defense, which we are extremely good at. We have helped numerous clients have their charges dropped and reduced, saving them from jail time or criminal records. No matter what the situation, you will do better having a knowledgeable Orlando criminal defense lawyer on your side.
We have fought from both sides of the courtroom, and we have covered cases all across the State of Florida. We have extensive knowledge of the complex legal system. No matter what your charges, from vandalism to arson, from battery to murder, we will listen with a compassionate ear before fighting tooth and nail to defend you.
So call us today for a no-obligation, free consultation. One of our established criminal defense lawyers can go through your case with you in detail, explain to you what course of action you should take, and get started on building your defense. Call us now at (941) 444-4444.
Types of Criminal Cases in Orlando, FL.
Here at The Law Place, we have an extensive level of knowledge when it comes to criminal law in Orlando and Florida in general. We have helped numerous clients with different types of charges. Here are some of the crimes we have defended our clients from:
Driving under the influence (DUI) or driving while intoxicated (DWI).
White-collar crimes.
Robbery, burglary, theft.
Kidnapping.
Domestic violence.
Child abuse.
Assault and battery.
Sex crimes.
Murder, manslaughter, and attempted murder.
Other violent crimes.
Our team of dedicated attorneys fight and win for Floridians.
Consequences of a Criminal Conviction in Orlando, FL.
Obviously, the severity of the consequences you face depends on the crime you have been charged with, as well as the circumstances that surround the incident. When it comes to criminal law, the following penalties could apply:
A permanent criminal record could make it very hard to seek employment or get credit in the future. It could also affect custody rights.
Time in jail.
Probation.
Large monetary fines.
Suspension of your license.
All of these consequences can have a serious effect on the quality of your life. This is one of the reasons why it is so important to seek the help of a skilled criminal defense lawyer to fight your charges. We will attempt to reduce your charges or have them thrown out entirely so that you don't suffer due to a simple mistake for the rest of your life.
Important Info About Criminal Cases in Orlando
We all know that the police and other law enforcement in this country can be a bit heavy-handed. After being arrested and charged with a crime, you might be questioned or interrogated. This can be a traumatic experience.
We understand how intimidating this can be, especially for those that have never had to deal with law enforcement before. This is another reason why a criminal defense lawyer who knows their stuff can be vital. They will be able to explain what is happening, what rights you have, how to deal with officers, and what to do in the future. This can help stop you from making mistakes that could be used against you.
The sooner you get in touch with an experienced lawyer after being charged, the better. This will enable them to have the maximum amount of time to get their head around your case and start building your defense strategy. The earlier this can start to happen, the higher the chances of winning a preferable outcome in court.
Luckily, in Orlando, just like the rest of the United States, you are assumed innocent until proven guilty. Our job is to create a defense that stops a judge from proving that guilt.
Our criminal defense attorney team understands the huge level of stress that you are probably feeling right now. We know how serious the consequences of a crime can be for any individual. When it comes to defending our clients, we will use all our extensive resources in their entirety to investigate your case to the fullest. This enables us to create incredibly strong defense strategies that have the highest chance of success.
As soon as you know you are being charged with a crime in Orlando, make sure you give us a call at the earliest possible convenience in order to drastically increase your chances of success.
We're Florida's top litigation team with over 75 years of combined experience
The Role of a Criminal Defense Lawyer
When you hire a criminal defense lawyer, you could potentially be hiring the one person who could save you from consequences that ruin the rest of your life. That is how crucial they can be.
Their primary task is to represent you as their client, regardless of the charges that you face. They will be your counsel and your advocate and will be the ones spearheading your defense. They should be able to investigate in an extremely efficient manner and should have extensive knowledge of criminal defense law.
Your criminal defense attorney will be responsible for speaking to witnesses, dealing with police reports, filing paperwork, and researching the Florida Statutes. Whilst doing this, they should have strong lines of communication with their client, as well as strict morals and ethics. They are also bound by confidentiality agreements, which means you can be completely honest with them.
In order to do all of this to the highest standard, a criminal defense attorney should possess incredible organization and communication abilities. This is due to the fact that they need to be able to inform, educate, and guide their clients through Orlando's criminal law system and through each stage of the process. They should also understand that each client is unique, as is their case, which means a specific approach is required for every client.
Every member of the team that we employ here at The Law Place is an exceptional criminal defense lawyer that scores highly in every aspect above. There is a reason why we have such a stellar reputation, and our list of successful cases and happy clients speaks for itself.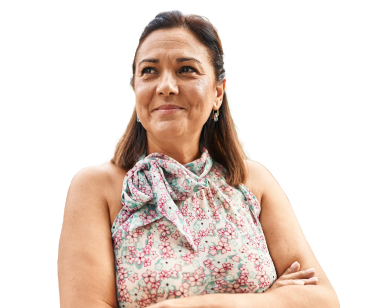 From the initial call to updates on your case status, we are here to get you answers.
How Much Does a Criminal Defense Lawyer Cost in Orlando?
One of the questions we hear the most as criminal defense lawyers in Orlando is, "how much does it cost to hire a criminal defense lawyer?".
There are countless resources discussing this online and a multitude of misinformation, but, in general, most criminal defense attorneys charge a non-refundable fee that covers all aspects of the criminal case.
The number that they charge will rely entirely on the crime and the circumstances surrounding it. A felony charge, for example, will usually cost more than a misdemeanor charge to defend, although there are exceptions that can lead to increased charges.
Contact The Law Place Today
When you need the best criminal defense, you need the best criminal defense law firm. Each Orlando criminal law attorney that works here at The Law Place is experienced in defense representation and has years of experience helping clients just like you.
From white-collar crime to drug offenses, our board-certified criminal defense attorneys are ready to fight for you in court. From the very moment you have been charged with a crime, every action you take will have consequences. Ensuring you make the right decisions is just one of the jobs our law firm will help you with. It is vital that you understand what your legal rights are, as stated in the Constitution, including the right to remain silent and to hire an attorney.
The Law Place has over seventy-five years of combined experience in dealing with criminal offenses and successfully winning cases across the State of Florida. Our practice areas cover all types of crimes, from domestic violence, reckless driving, and DUI's to personal injury claims, white-collar crimes, and even more.
The fight always begins with an investigation, gathering facts and evidence, and building a strong defense strategy for your case. A skilled criminal defense attorney from our law firm will talk you through the process, answer all of your questions, and help you to understand your legal rights. Rest assured that we will make sure that justice is served for your case.
When time is crucial, don't hesitate, and reach out to The Law Place today. A skilled criminal defense lawyer will be waiting to hear from you. Contact us now on (941) 444-4444 for a free consultation, and we will fight your criminal charges together in Orlando.