Port Charlotte, FL., is home to many elderly residents and is a popular destination for many Americans to retire. Unfortunately, elderly people are responsible for a considerable amount of car accidents in the Port Charlotte area and across the State of Florida. Data provided by the Florida Department of Highway Safety and Motor Vehicles show that over 400,000 car accidents occur in Florida every year, and many of these involve older drivers. This is often due to common health conditions that come with older age, such as hearing loss and impaired vision.
If you or someone you know has been involved in a car accident involving an elderly person in Port Charlotte, FL., our team at The Law Place specializes in personal injury law and is here to help when you need us most. Based in Florida, our law firm has over 75 years of combined experience to help you get the compensation you deserve. Our car accident lawyers offer invaluable legal advice and information to help you receive the best support and answer any questions you may have about legal proceedings. We offer a free consultation service that allows you to meet one of our personal injury attorneys who will give you confidential and impartial legal advice, no strings attached.
Our lines are open 24 hours a day, 7 days a week, so you always have someone to call. Contact our law firm now at (941) 444-4444.
Why Are Car Accidents Among Elderly People More Common in Port Charlotte?
Car accidents can be caused by a variety of reasons, such as reckless driving, bad weather conditions, and driving under the influence of alcohol and/or drugs. However, elderly drivers are more likely to be involved in a car accident due to factors related to their old age. For example, with age, many drivers notice a slight decline in their ability to hear and see well, affecting their ability to drive safely. Other age-related causes of car accidents include:
A delay in reaction times.
Difficulty in maintaining concentration.
Illnesses such as arthritis, which can hinder mobility.
Use of medications that can lead to side effects, such as drowsiness.
No matter the cause of the collision, if you have been involved in a car accident that wasn't your fault in Port Charlotte, you may be entitled to compensation. The Law Place is ready to deal with your case, and our personal injury attorneys are qualified and experienced enough to get you the justice you deserve.
Our team of dedicated attorneys fight and win for Floridians.
Common Injuries From a Motor Vehicle Accident
Our legal team at The Law Place understands the seriousness of vehicle accidents for all drivers involved. Vehicle collisions can cause life-changing injuries and leave motorists with large medical expenses. Some common injuries of a car crash include:
Broken bones and fractures.
Cuts and bruises.
Burns.
Whiplash.
TBI (Traumatic brain injuries).
Psychological trauma, including depression and post-traumatic stress disorder.
The amount of money you can receive from a motor vehicle accident depends on the seriousness of the client's injuries. Get in touch with one of our car accident lawyers for a free consultation and see how much you could be owed from your car accident in Port Charlotte.
When Is It No Longer Safe to Drive?
As we all know, driving is an essential part of everyday life, especially in Port Charlotte, FL. Many elderly drivers rely on their motor vehicles in order to maintain their independence. However, elderly drivers are more at risk of causing a car crash. Therefore, it is extremely important to recognize when an older driver is no longer fit to drive. Here are some indications that you or someone you know should consider giving up driving:
Easily getting lost and/or disorientated when driving.
Difficulty reading signs.
Running red lights and stop signs by accident.
Stopping when it is unnecessary.
Feeling nervous or scared while driving.
Slow reactions to directions.
An inability to ignore distractions.
It's important to constantly review a motorist's driving abilities. Some drivers may find it difficult to admit that they are no longer fit to drive, but it is their responsibility to maintain a good standard of driving in order to keep Florida's roads safe and secure. Contact The Law Place today to schedule a free consultation with a member of our team.
We're Florida's top litigation team with over 75 years of combined experience
Liability for Car Accidents Involving Elderly Drivers in Port Charlotte
In terms of liability regarding motor vehicle accidents with elderly drivers, cases are dealt with in a similar way to other car accidents in Florida. The driver of a vehicle can be liable for any injury or damage caused by their negligence. Furthermore, if the car driven in the accident does not belong to the operator, then a 3rd party may also be liable. This could actually result in you receiving a higher settlement.
The driver in question may be liable for the accident under the following legalities in Florida:
Dangerous instrumentality – The owner of a vehicle can be held liable for the accident caused by the driver using their vehicle. In other words, the vehicle's owner could be liable for any injuries or damages caused by the person driving the vehicle. This is only applicable if the owner of the vehicle allowed the driver to use their car. Exceptions to this include car rental use, vehicles being sold, and vehicles being repaired professionally at an auto repair shop at the time of the accident.
Negligent entrustment – This holds the owner of the vehicle liable for an accident if they knowingly entrusted an inexperienced or dangerous driver with their car. It is often the case where friends and family let their elderly relatives use their car even though they are not fit to drive. For example, if a car owner allows their elderly relative to use their car and they are aware that they have an illness that may negatively affect their driving, then the owner would be liable for negligent entrustment.
In some cases, neither of these circumstances can be applied. In cases such as these, the driver of the vehicle involved in the car accident should take full liability. To find out who is liable for your car accident in Port Charlotte, call The Law Place for a free consultation where you will receive all the advice you need.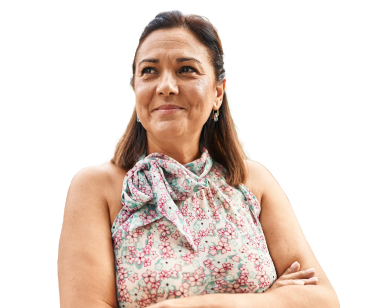 From the initial call to updates on your case status, we are here to get you answers.
Damages That Our Personal Injury Lawyers Can Help You Claim
If you or someone you know has been injured as a result of an auto accident in Port Charlotte, you may be eligible for compensation. Our personal injury lawyers are here to make sure you get the best possible compensation for your accident. The following list can give an idea of what you could claim for:
Medical bills – More often than not, victims of accidents can be left in a lot of debt due to large hospital bills. Things such as medication, surgeries, and physiotherapy can be very expensive, which is why you are entitled to claim for both past and future medical expenses. Our team of accident attorneys knows how quickly medical bills can mount. If you are unsure of what you are entitled to, contact The Law Place today for a free consultation.
Lost wages – Many people are left unable to work due to their injuries from an auto accident and may lose money even if the accident wasn't their fault. This is why you may be eligible to claim for past, present, and potential future losses of income.
Property damages – It may be the case that your property, most likely your vehicle, has been damaged or even beyond repair. You can file a claim to recover the costs of both mechanical repairs and repairs to personal property, such as your cell phone.
Pain and suffering – Our personal injury lawyers understand that motor vehicle accidents can cause pain physically, mentally, and emotionally. This can be hard to calculate in a monetary value, but a member of our team will review your case and tell you exactly what you are entitled to.
Wrongful death – Unfortunately, some motor vehicle accidents can lead to the death of a loved one which can leave the victims' families with high funeral costs to worry about. Florida Statute 768.21 states that the family of the deceased is entitled to recover the cost of not only funeral expenses but losses of income that they have suffered too.
Here at The Law Place, we understand that a car accident can leave victims and their families with many costs to cover. Schedule a free consultation with one of our experienced attorneys based in Florida to find out how you can avoid paying unnecessary bills from your own pocket.
What Will Our Car Accident Lawyers Do for You?
After a free consultation with a member of our team, your case will be handled by an experienced car accident attorney with all the necessary skills and expertise to ensure that you get the best compensation. During the consultation, your personal injury attorney will calculate how much you may be owed based on the damages and/or injuries you have sustained.
Our lawyers recognize that facing a legal battle can be stressful for our clients. That's why, once you have provided all the necessary information, we will take it upon ourselves to gather all relevant evidence so that you can relax and trust that your case is being properly dealt with.
We work on a contingency basis as monitored by The State Bar Association. This means that you will never have to pay anything upfront, and any fees will be deducted from the final total of your settlement. In other words, if you are unsuccessful in your case, you will not be charged for our services.
Contact The Law Place Today
If you or a loved one has been involved in a Port Charlotte car accident, our experienced legal team at The Law Place is here to help. We understand the complexities of the Florida legal system, which is why we are so committed to helping our clients get the compensation they deserve.
You deserve the best legal advice and support available, and we are confident that our team of personal injury attorneys can provide you with the support you need. Contact our law firm today for a free consultation by calling us at (941) 444-4444 to see how much compensation you could be entitled to. Phone lines are open 24/7.