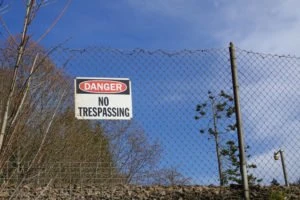 In Port Charlotte, FL., trespassing is illegal. Trespassing is defined as willfully entering a property or land without consent or invitation or remaining on premises after being asked to leave by the property owner. Depending on the severity of the trespass and the location of where the offense took place, a trespasser may face severe consequences and reprimands if caught doing so.
If you have been accused of trespassing on a property without permission, then you will need support and guidance from a highly trained, professional criminal defense attorney. With over seventy-five years of combined experience in defense cases and a history of awards for our success rates, you can rest assured that your case is in excellent hands at The Law Place.
Please don't hesitate to contact our law team now at (941) 444-4444. Our phone lines are always open 24 hours a day, seven days a week. There is always a criminal defense attorney willing to take your case.
What Is a Structure as Defined by Florida Law?
You can find the definition of a structure defined in Florida Statute 810.011 as "a building of any kind, either temporary or permanent, which has a roof over it, together with the curtilage thereof." There are many different structures and buildings throughout Florida.
Structures or businesses that are usually open to the public, such as amusement parks, shopping centers, farms, etc., all have certain opening hours for business. As a citizen, you must respect business policies, including their opening hours. If you entered a property out of business hours or when the business/premises is closed, this is illegal and is considered trespassing. If caught trespassing on a property, you will undoubtedly face severe repercussions and consequences as a result of your actions.
If facing charges for trespassing, you must contact a defense lawyer as soon as possible if you wish to avoid years in prison or face any chance of walking away from the case free of charge. Using our excellent defense strategies built specifically for your case, you stand a far better chance of avoiding unaffordable fines or suffering other unwanted consequences, such as a criminal record.
Our team of dedicated attorneys fight and win for Floridians.
The Seriousness of Trespassing on a Structure or Conveyance
Trespassing may seem like a minor offense, but depending on where the trespass offense took place, the consequences of such actions can be completely life-changing. If you have been charged with a felony or a misdemeanor for trespassing, as if that isn't enough, you could end up with a criminal record on top of this. Having a criminal record can make things extremely difficult in the future and may cause the following complications:
Being unable to apply for job roles involving child care, cash handling, or information-sensitive jobs.
Unable to apply for child custody.
Even if you manage to get a job, the pay may be less than if you were without a criminal record. Therefore the offered salary may not be worthwhile and insufficient for you.
Unable to travel abroad to certain countries or even particular states within the U.S.
Unable to apply for loans.
Unable to apply for mortgages.
If you wish to maintain a normal future, it is best to avoid a criminal record entirely. If you want to have your charges dropped altogether, you need the assistance of a competent defense attorney. With our help, you stand a significantly increased chance of receiving a lighter charge or walking away conviction-free. Please don't hesitate to contact our legal team for a free consultation. We assure you that you will feel so much better about your circumstances after being given professional advice from an experienced lawyer.
Trespassing on a Structure or Conveyance Resulting in a Third-Degree Felony in Florida
A person may be sentenced to a third-degree felony for trespassing if they are caught willingly entering a structure or conveyance without permission or are trespassing while armed with a dangerous weapon. Considered to be some of the most severe offenses a person can commit, the punishments of a third-degree felony for trespassing or trespassing while armed with a weapon can result in the defendant receiving:
A maximum prison sentence of 5 years.
After serving the 5-year prison sentence, the defendant must complete up to 5 years of probation.
Fines of up to $5,000.
The third-degree felony will be evident on your criminal record permanently.
We're Florida's top litigation team with over 75 years of combined experience
Trespassing on a Structure or Conveyance Resulting in a First-Degree Misdemeanor in Florida
If you have been arrested for the trespassing of a structure or conveyance, you could end up with a first-degree misdemeanor, depending on the seriousness of the offense. Misdemeanors have considerably less harsh punishments than a felony but can still result in you facing unwanted repercussions and charges, such as:
A sentence of up to one year in jail.
After the completion of the jail sentence, the defendant must complete up to one year of a probation period.
Fines of up to $1,000.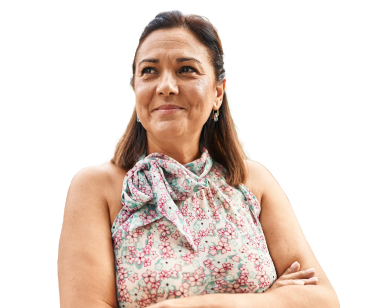 From the initial call to updates on your case status, we are here to get you answers.
Trespassing on a Structure or Conveyance Resulting in a Second-Degree Misdemeanor in Florida
Considered to be the lightest charge for trespassing, a second-degree misdemeanor may result in you receiving:
A maximum jail sentence of 60 days.
After the completion of the 60 days jail sentence, the defendant must complete a 6-month probationary period, or they may serve this instead of the jail sentence.
Fines as high as $500.
Common Trespass Defenses
In The Law Place, all of our attorneys have been highly successful in past criminal defense cases, and we are excellent at using our skills to defend you against the prosecution. Some of the usual defenses that may be used in aid of your case consist of the following:
The defendant was accused of trespassing but was not actually trespassing. For example, there might be a solid alibi from witnesses or people who claim to have been with the defendant at the time of the incident.
The defendant had permission or was invited into the premises by the property owner.
The defendant was being kept at the property against their own will and was unable to leave the property.
The officers who arrested the defendant did not catch them on the site of where the trespassing offense took place.
There were no clear signs at the property indicating private property/land, and there were no signs indicating trespassers weren't allowed to enter.
The defendant did not know that the property was private, they thought it was legal to enter, and they had no intention of trespassing.
Every trespass case is individual and different from the last in terms of general circumstances and the specific location. Therefore, it can be hard to determine which type of defense may be beneficial to your case. However, each defense that our attorney brings forward to your defense will be tailor-made to suit your case and benefit your defense best.
Plea Bargains
All of our criminal defense lawyers are highly accomplished at organizing plea bargains with a prosecutor. A plea bargain consists of the defendant pleading guilty to the offense to hopefully lessen the severity of the charge in the hope of waiving the charges altogether.
If you have a clear criminal record and have no history of committing an offense, then this may be an option for you. However, if you were innocent, then pleading guilty might have future effects on you, as you may still have to carry out months of probation and carry around the burden of pleading guilty for the rest of your life.
How Will I Afford to Hire a Criminal Defense Lawyer?
It is almost impossible to immediately quote how much our services will cost you without receiving all of the relevant evidence and listening to the ins and outs of your case. It is essential to inform your attorney of even the most minor details of your case, as even the smallest bit of information could aid your defense and lessen the severity of your sentence.
We promise to be clear on costs and to be honest with you from the get-go about how much hiring an attorney to defend your case will cost you. That is why our free case evaluation is so beneficial to our clients. It allows our lawyers to communicate with clients effectively in order to gain enough relevant information on the case.
Once listening to your situation and the details of your case, our lawyers will be able to give you a complete quote on how much your criminal defense attorney will cost to hire. The Law Place also assures you that there are no extra surprises or hidden costs within your claim. You only pay for the service we provide for you.
Contact The Law Place Today
If you were accused of committing a trespass offense and are worried about what lies ahead for you, you need professional legal support to put your mind at ease. Please don't hesitate to make the first step in reaching out to our criminal defense lawyers today. It will be the best decision you make this week. With over seventy-five years of combined experience, we promise to put our valuable skills into hard work for you.
Our lawyers will surely put to rest any concerns or worries you may have about your case, as we understand how daunting and difficult understanding the law can be. You may feel completely lost in terms of understanding your rights if you are unfamiliar with the law, which most people are. Our defense lawyers are here to guide you by assisting you with the correct actions you should take at this time.
Call The Law Place today at (941) 444-4444. Our lines are open 24 hours a day, seven days a week. It is essential to remember that the longer you leave your case, the less time your attorney has to work on building up a strong defense case for you. Evidence and eyewitness accounts become distorted over time, so it is essential to contact a lawyer while the event is fresh in your mind. Once you take this first step in calling us, you will have the chance to ask us any questions or queries that have been bothering you. So don't hesitate, call today!