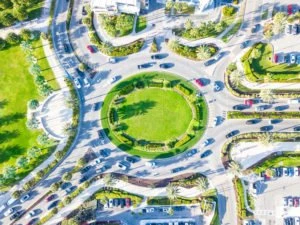 North Port is visited by thousands every year, with people wanting to experience the warmer temperatures the county has to offer. However, alongside the rest of the State of Florida, North Port remains one of the most dangerous places for drivers and pedestrians in the whole of the United States.
According to the Florida Department of Highway Safety and Motor Vehicles, over 400,000 accidents occur each year in Florida alone, with many happening in North Port. From these accidents, approximately 3,535 people will, unfortunately, lose their life as a result.
The majority of the time, accidents are the result of negligence or a failure in concentration from drivers. But another cause for concern amongst Florida drivers is unsafe lane changes. These are mistakes easily made by individuals, with no outstanding consequences normally. However, sometimes this can result in be dire outcomes. For example, something as simple as looking at a phone, reaching for a snack, or even changing the radio could mean an accident unfolds right in front of your eyes.
If you have been injured as a result of an unsafe lane change in North Port, or you are being accused of doing so, the best thing for you to do is to get in touch with a skilled personal injury lawyer. Here at The Law Place, we have years of experience under our belt dealing with both sides of incidents just like this. Get in touch today for a free consultation in Florida by contacting us at (941) 444-4444. Phone lines are open 24/7.
Unsafe Lane Changes in Florida Examples
Unsafe lane change accidents can result in disastrous results for all involved. These accidents happen suddenly, giving neither vehicle long enough to react or even predict what will happen next.
According to studies conducted in 2014 by the SAE, drivers failed to indicate they were changing lanes 50% of the time in all lane changes.
So, what counts as an unsafe lane change? Here are some of the most common examples:
Drivers changing lanes when others are restricted from seeing their actions.
Ignoring mirrors and blind spots, so individuals cannot see cars approaching in their lane.
Not using signals to tell other drivers of an upcoming lane change.
Drivers straddling more than one lane for an unreasonable amount of time.
Our team of dedicated attorneys fight and win for Floridians.
Penalties for Unsafe Lane Change Accidents
Penalties you may face for poor lane changes that result in car accidents vary. This includes anything from citations to being forced to pay damages to the victim. If you need any clarification on this, feel free to contact The Law Place for a free case review. In the meantime, here are some of the most common forms of damages, including:
Medical bills – Includes any bills you have paid since the incident.
Future bills – If a doctor decides you may have long-term injuries, this will be accounted for.
Loss of enjoyment – If the car accident has resulted in a change in the life of the victim, meaning they cannot do things they normally enjoy.
Property damage – Car repairs and anything else in the car that was damaged.
House alterations – If the victim's house has had to be adapted for their care, this should be paid for.
Wrongful death – According to Florida Statute 768.21, you may be entitled to compensation if a loved one's life was lost in an accident.
How Can You Avoid Committing Unsafe Lane Change Violations?
In standard driving lessons, everyone is taught how to change lanes correctly. However, there is still a high amount of drivers that do this unlawfully every day.
Car accidents can result in huge sums of money being lost, which will unfortunately not always be covered by insurance companies. This is why it is vital you know the consequences of unsafe lane changes. To avoid this issue, it is important to remember:
Signaling – Cars are fitted with turn signals for a specific reason. Every time you are planning to undergo a lane or direction change, use your signals! There is a chance drivers could be in your blind spot, unaware of what you are about to do. To avoid a car accident, try to do this a few seconds in advance.
Yield to merge – When you merge into a single lane, make sure you follow the correct signs and wait your turn. Many car accidents occur due to collisions between two impatient drivers merging together.
We're Florida's top litigation team with over 75 years of combined experience
What Should You Do After You Have Been in an Unsafe Lane Change Accident?
If you are in a car accident after someone has made an unsafe lane change, it is vital you follow these steps:
Safe – You need to make sure you are as safe as possible. Move away from the crash and from ongoing traffic. If anyone else is involved and they are not injured, then move them away from the incident as well. Then call the emergency services as soon as possible.
Evidence – After you have made sure everyone is safe, start collecting evidence and gain as much information as possible. For example, the driver's name, their number, address, car registration, car type, witness details, police officer badge number, and anything else you think may be important.
Sketch – Draw a sketch of the vehicle and the car accident scene. This should include the road and the lanes. Also, draw a square in the locations involved, label the cars involved "A" and "B," and draw the directions they were traveling with arrows. This may prove useful in court.
Medical aid – If you feel okay, you must still go to the hospital or see a health professional as soon as possible as you may have hidden or delayed injuries. If you do not see a health professional instantly, you may struggle to claim medical costs at a later date.
Consult – You will need to inform your insurance company of the accident. This is also the best time for you to contact a personal injury accident law firm. You will be able to speak to car accident attorneys for the next course of action.
Within car accidents and car accident personal injury cases, everything involved is time-sensitive. The sooner you speak to a North Port personal injury attorney and a medical professional, the higher your chances are of getting a higher settlement at a later date.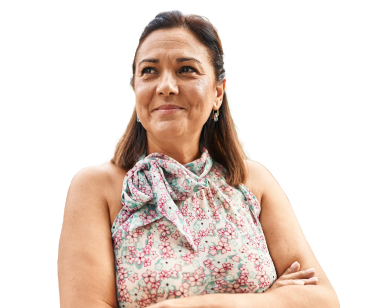 From the initial call to updates on your case status, we are here to get you answers.
Do You Need an Accident Lawyers Advice With an Unsafe Lane Change Accident Lawsuit?
When seeking compensation, expect to fight multiple insurance companies. These insurance companies are very wealthy, with skilled (and aggressive) legal teams behind them. Their only purpose is to lower their payouts to you by devaluing your claim. Unless you are familiar with the intricate details of car accident law in North Port, you will most likely be offered a lower payout than you deserve.
By making the smart decision to hire a skilled car accident attorney, you will give yourself a more fighting chance to gain what you deserve after your accident. Beware, the insurance companies will always try to deceive and trick you into a lower offer, so we suggest that you leave all the talking up to your car accident attorney.
What Will North Port Car Accident Attorneys Do for Me?
By putting your trust in a car accident attorney, they will first grant you a free consultation to discuss your car accident. This will involve some easy questions, along with an evaluation of where you stand in your case.
Next, we lay out our fee structure in an easy way for you to understand. If this is agreed upon between both parties, we will then ask you more detailed questions to help us establish a better picture of your car accident. Then, you are free to relax as we do all the investigating for you.
We will speak to witnesses, police, and first responders involved in your accident to get their statements, and if necessary, we will hire expert witnesses, like accident reconstructionists, to corroborate your story.
After gaining all this information about your accident, we should be able to work out approximately how much your claim is worth. This sum is then used to negotiate with the insurance company, where we can hopefully come to a final settlement figure.
If we do not come to a final agreement, then we will use this as a solid base to take to court and convince the judge and jury that you deserve compensation.
How Much Will an Accident Injury Lawyer Cost?
We work on a contingency basis, which is monitored by the State Bar Association. This means our fee is taken as a percentage of your final settlement, meaning you will not have to pay us anything if your claim is unsuccessful.
We do not hide our costs and will leave you with no unexpected bills.
Contact Us at The Law Place Today!
If you or a loved one has endured pain and suffering in a car accident as a result of the mistake of another individual in North Port, then it is time to contact us. Here at The Law Place, we have over 75 years of combined experience in dealing with car accident cases, just like yours in North Port and the rest of Florida.
Contact us today for a free consultation in Florida at (941) 444-4444. Our phone lines are open 24/7.