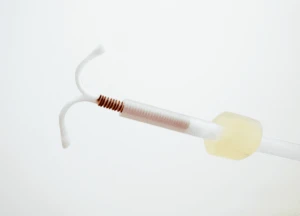 The use of birth control has become commonplace and is prevalent among women all over the world. However, despite its common usage, many of the methods used are old and dated. As an unfortunate result, many women suffer from serious side effects, including device dislocation and excessive vaginal bleeding.
A primary example of this outdated birth control is the Mirena IUD, which is widely used by women in Bradenton and all over Florida. The producer of the Mirena IUD, Bayer Pharmaceuticals, has already had multiple lawsuits filed against them for their negligence in failing to notify women of these major side effects. Throughout Bradenton and other areas of Florida, women have spoken out against the Mirena IUD, noting the serious side effects that they have suffered. These have included uterine perforation, damaged organs, and fluid build-up in their skulls. Conditions such as these are grave to women's health and can be life-threatening.
If you or someone you know has suffered severe side-effects as a result of using the Mirena IUD, you are encouraged to obtain assistance from a personal injury lawyer. Here at The Law Place, our team is here to help you seek compensation. We have over 75 years of experience in Bradenton and the rest of Florida managing personal injury cases, so your case is in safe hands. Call our law firm today at (941) 444-4444 to schedule your free consultation. Phone lines are open 24/7.
What Is a Mirena IUD?
Created by Bayer Pharmaceuticals, the Mirena IUD is an intrauterine hormonal device that provides long-term birth control. It is a small T-shaped device that, once inserted into a woman's uterus, releases the hormone levonorgestrel. Being a progestin hormone, its primary function is to prevent ovulation by stopping sperm from entering the womb. It does this by thickening the cervical mucus, enabling the thinning of the uterine wall's lining.
The Mirena IUD received approval by the FDA in 2000, not only as an effective contraceptive method but also as a remedy for heavy periods. As the device provides long-term protection and only requires one uncomfortable procedure, it has been widely used by women who are inconvenienced by having to take a contraceptive pill every day.
Despite the huge criticism and numerous cases brought against Bayer, the Mirena IUD still remains a readily available contraceptive device. Additionally, despite the known side effects of the Mirena IUD, safety checks on the device will only be completed in 2021.
Potential Side Effects of the Mirena IUD
The Mirena IUD has a number of serious side effects that have been frequently experienced by women who have used the contraceptive device.
Some of these side effects include:
Ectopic pregnancy.
Migration of the IUD to different organs.
Pregnancies resulting in miscarriage.
Irregular bleeding.
Cysts in the ovary.
Pelvic inflammatory disease.
Perforation of the uterine wall.
Uterine wall embedment.
Infections of the abdominal cavity.

Pseudotumor Cerebri

(PTC), causing vision loss, severe headaches, nausea, dizziness, and potentially permanent blindness.
As a result of these horrendous side effects, numerous difficult surgical operations have been undertaken on women to remove the Mirena IUD. In some cases, doctors have had to remove the medical device from the diaphragm or abdomen of patients as the IUD had migrated that far.
Examples of Mirena IUD Cases
A number have cases have already been taken against Bayer for the Mirena IUD. Some of these cases include:
Johnson vs. Bayer
In this case, Mrs. Johnson sued Bayer after being informed by her doctor that she would most likely be infertile as a result of the Mirena IUD. Her uterus had been lacerated due to the device migrating, following which she had the device removed. Subsequently, she was able to get pregnant, but this pregnancy ended in a miscarriage. Her doctor then concluded there was a high probability she would be infertile.
Everett-Carey vs. Bayer
This lawsuit was taken against Bayer for their failure to perform adequate tests on the device before making it available to the public. Having had the Mirena IUD implanted, Katrina Everett-Carey began to experience negative side effects, including blurry vision and serious headaches. Subsequently, her doctor diagnosed her with Pseudotumor Cerebri (PTC).
Women Want Bayer to Pay
Women have suffered massively due to the complications of the Mirena IUD. The lack of safety tests and a failure to acknowledge the danger of this device has resulted in women experiencing unnecessary distress. As a result of having taken this birth control, many women now have to live through life-altering injuries combined with job loss and lost wages.
Bayer has misled women by failing to bring awareness to the public about the risks associated with the device. They were aware of these risks yet chose to prioritize their product over the safety and health of women. Approving this product for public use is something that should have never been done. Now women want justice for their suffering.
How Your Bradenton Personal Injury Lawyer Will Help You
Firstly, our law firm will offer you a free consultation in order to assess your specific situation. After this, we will be able to give you fair and honest advice on what we believe your next steps should be, at no cost to you.
Our main priority is ensuring that you suffer no more stress, so if you make the decision to hire us, we will take full charge of your case. In doing this, we will represent you by conducting the whole investigation and dealing with the other parties on your behalf.
Following this, our team of lawyers will help you by building a convincing case. This case will be put forward to the other party, who may suggest a settlement outside of the courtroom. If you are satisfied with the proposed settlement, you will receive the money minus our fee.
If you believe that the settlement does not accurately represent the harm you have suffered, we will take further course of action. In a situation where the other party refuses to offer a higher settlement, our law firm will then file a Mirena lawsuit and bring them to court. It is rare for this situation to occur, as companies know the risks of fighting against us in court. However, if it did happen, our team will be sure to convince the judge and jury that you are entitled to compensation.
The Law Place
Here at The Law Place, we want to help you. If you have been affected by the Mirena IUD and have experienced distress because of this, we encourage you to speak with a personal injury attorney right away. Pharmaceutical companies like Bayer are responsible for ensuring that their products are safe for use and that the people who use them aren't exposed to major risks.
By deceiving the people that use their products, they are breaching their duty of care to you. Their lack of transparency surrounding the risks associated with their product means that patients are unable to receive honest and trustworthy advice from their doctors. Women have suffered needlessly at the hands of this company, and, as a victim, you are entitled to be duly compensated for this suffering. Taking action against companies like Bayer not only protects you as a victim but also helps prevent other women from experiencing similar problems.
Contact us at The Law Place in Bradenton, FL., for your free consultation. We are available on the phone every day of the week, 24 hours a day, to provide you with free, impartial advice, all at no obligation. It is important that you receive the best legal assistance from experienced Mirena IUD attorneys at our law firm that can advise you on the best route to take.
Call us today at (941) 444-4444 to arrange your free consultation.