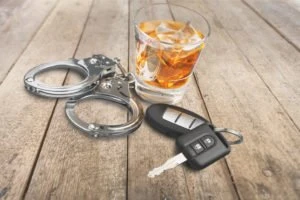 The State of Florida is a hotspot for DUI offenses. More drivers get arrested for driving under the influence than in most other states, and in Sarasota County, the rate is even higher. Multiple news outlets named Sarasota County the deadliest county in the state for DUI-related deaths.
Being charged with a DUI can have far-reaching consequences that many people are unequipped to handle on their own. Fines, a criminal record, and even jail time can await those convicted of a DUI in Sarasota County. You need a criminal defense lawyer if you wish to fight the charges against you.
Here at The Law Place, we pride ourselves on being one of the top criminal defense law firms in the state. Our team in Sarasota County are well-equipped to handle the complexities of a drunk driving case. We offer a free consultation with our DUI lawyers to go over your case's details and offer you a realistic picture of what to expect from our legal services.
Don't hesitate to pick up the phone.
Call The Law Place now at (941) 444-4444.
What Is a DUI?
DUI, or driving under the influence, is a criminal charge associated with drinking and driving to the point of impairment. While drinking and driving itself is not illegal, the State of Florida has a BAC (blood alcohol content) limit of .08. This is typically the equivalent of two drinks consumed in under an hour. When this threshold is passed, an individual can be arrested for a DUI.
Florida employs a zero-tolerance policy for underage drinking and driving. The BAC limit for persons under 21 is just .02. This means that if a minor is caught with any alcohol in their system whatsoever, they can be arrested and charged with a DUI.
Driver impairment is measured in several ways. Police officers primarily use field sobriety tests to tell if motorists are driving under the influence. These include:
Horizontal Gaze Nystagmus (HGM) – Police officer tracks your eye movement with a pen, flashlight, or something similar. They are watching for irregularity or an inability to smoothly track the object.
One-leg stand – Law enforcement requests the suspect to stand on one leg and perform basic tasks to measure coordination.
Walk-and-turn – Suspect walks in a straight line for a specified number of steps, turning on their heel and returning as per the officer's instructions.
Getting charged with a DUI is serious business. If you've been arrested for a DUI, you must contact a qualified criminal defense lawyer immediately to start strategizing for your case and processing the paperwork.
Our team of dedicated attorneys fight and win for Floridians.
What Qualifies a DUI as a Misdemeanor in Sarasota, FL?
DUI's are classified as misdemeanors or felonies. A misdemeanor is a crime punishable by less than 12 months imprisonment.
First and second DUI's are typically classed as misdemeanor crimes. However, they can be upgraded to felony offenses if death or serious injury occurred because of the DUI. Felony DUI's are more serious than misdemeanors and can result in higher fines and years of jail time.
Can I Get Jail Time for a Misdemeanor DUI in Sarasota, FL?
While it is unlikely you will be sentenced to jail time for a first DUI, it is entirely possible to receive a jail sentence for a second DUI or a serious first offense. It is up to the judge's discretion to sentence any motorists convicted of a DUI to jail if they deem it necessary. If your DUI resulted in bodily injury, property damage, or death, the court is more likely to send you to jail.
Potential jail time for a misdemeanor DUI in Sarasota County is as follows:
First-Offense DUI
Maximum of 6 months imprisonment.
If a minor was in the vehicle or the driver's BAC was above .15, this is increased to 9 months.
Maximum of 12 months imprisonment if your DUI caused a car crash.
Second-Offense DUI
If your second DUI was within 5 years of your first, there is a mandatory minimum jail sentence of 10 days.
If the second DUI occurred more than 5 years after your first, there is a maximum of 9 months imprisonment.
If a minor was in the vehicle or the driver's BAC was above .15, this is increased to 12 months.
Even though most judges won't sentence first-DUI offenders to jail time, it is important to understand that it is still a very real possibility. Contact The Law Place today to find out your options and discuss what to expect from your court case.
We're Florida's top litigation team with over 75 years of combined experience
What Are the Fines for a Misdemeanor DUI?
The State of Florida outlines the fine schedule for misdemeanor DUI's.
First DUI
$500 – $2,000 in fines.
If there was a minor in the vehicle or the driver's BAC was above .15, this is increased to $2,000 – $4,000.
Second DUI
$1,000 – $2,000 in fines.
If there was a minor in the vehicle or the driver's BAC was above .15, this is increased to $2,000 – $4,000.
It is important to understand that the cost of a DUI does not end with legal fines. Court costs, application fees, insurance premiums, potential property damage, and civil court damages may result from your DUI conviction. On average, DUI's can cost up to $10,000 in total.
Hiring an experienced Sarasota County DUI lawyer can drastically reduce the cost of your DUI. Although a good DUI defense doesn't come cheap, the cost can be much less than the consequences of getting convicted.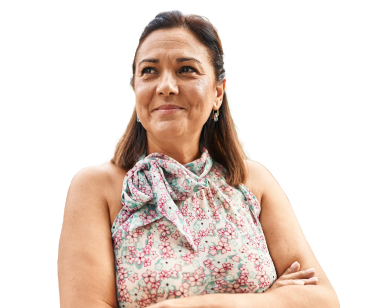 From the initial call to updates on your case status, we are here to get you answers.
What Are the Consequences for a CDL Holder Charged With a DUI in Sarasota County?
Many people in Sarasota, FL., hold a CDL (commercial driver's license) for their work, in addition to their normal driver's license. CDL holders often operate large trucks and other commercial vehicles that pose an increased threat to other motorists due to their size, weight, and payload. Due to this, CDL holders have a higher level of responsibility on the road than drivers of normal cars.
Florida Highway Safety and Motor Vehicles states that CDL drivers have a strict BAC limit of only .04, half the state-mandated amount for other motorists. This limit does not apply to CDL holders operating their own cars. It only applies when they are driving a commercially regulated vehicle.
When CDL motorists are caught driving under the influence, the penalties are more serious than a normal DUI. Offenders face immediate CDL suspension and can potentially lose their job due to liability concerns. Repeat offenders have their CDL revoked permanently without the ability to apply for a hardship license or appeal the decision. A CDL can be suspended or revoked even if you weren't driving your commercial vehicle.
Also, if a CDL drunk driving incident results in serious injury, as defined by Florida Statute 627.737, the driver and their employer can be sued for pain and suffering damages. Car crashes are typically covered by Florida's no-fault law, which stipulates insurance companies must cover damages resulting from the accident regardless of fault. However, serious injury negates this clause.
Why Was My License Suspended After My DUI Arrest?
Driving under the influence is an administrative charge in addition to being a criminal charge. This means that the Florida DMV has the authority to suspend your license 10 days after your arrest, even if you have not been convicted of the charge. The arresting officer will typically take your license away, allowing you to use the DUI ticket as a driving permit for the 10 days.
This is due to Florida's implied consent law, listed by Florida Statute 322.2616. By applying for and receiving a driver's license, all motorists agree to not drink and drive. An arrest breaches this agreement, and your license will be suspended.
If you need to drive for work or your family relies on your ability to drive to fulfill daily responsibilities, you can apply for a hardship license within the 10 days. However, after the 10 days have passed, you will be unable to claim hardship.
Being convicted of a DUI will result in a license suspension as per the court's recommendation. For a first offense, the minimum period of suspension is 6 months and a maximum of 1 year.
For second-DUI offenses, hardship licenses are not available immediately. If your second DUI occurred within 5 years of your first, your license would be suspended for 5 years with the possibility of applying for a hardship license after 1 year. If the second occurred more than 5 years after the first, your license would be suspended for 6 months, and you can apply for a hardship license within the first 10 days.
How Can a DUI Be Dismissed?
There are several ways DUI charges can be dismissed. While it is unlikely a judge or prosecutor will drop the case based on their judgment, this does happen. If prosecutors don't have enough evidence against you, they may choose to dismiss the charges. Similarly, if a judge finds that the prosecution does not have the evidence required to legally pass the threshold of reasonable doubt, they may choose to have your case dropped.
The best way for you to get your DUI case dismissed is to have your lawyer fight the evidence presented in your case. A qualified DUI attorney can pursue the following strategies in an attempt to have the charges thrown out.
Contest the traffic stop – The police may not have had reasonable suspicion to have stopped you in the first place. If the traffic stop is proven to be illegal, evidence collected after the fact can be negated.
Fight the field sobriety test results – All field sobriety tests mentioned previously must be conducted according to strict state and federal regulations. Officers may have botched the procedures.
Contest the results of chemical tests – Urine, blood, and breathalyzer exams must similarly be conducted according to state regulations.
Argue the officer's recorded observations – If the arresting officer's recorded observations of your DUI can be proven false, then the basis for the arrest can be contested in court. If there are no recordings of the event, the prosecution's narrative can be called into question.
Even if the DUI charges against you cannot be dismissed, a judge or prosecutor may find it satisfactory to have them reduced. First time DUI's are often reduced to reckless driving charges, especially if defendants don't have a criminal record. The penalties for reckless driving are less severe than a DUI, so it may be in your best interest to plead out for the lesser charge.
Can a DUI Record Be Expunged?
Expungement is a legal process in which a criminal charge is removed from an individual's public record. Unfortunately, a DUI conviction record cannot be expunged.
However, Florida Statute 943.0585 states that an arrest record can be expunged if the prosecution could not indict an individual or the charges against them were dismissed. If you are not convicted of a DUI, you can apply to have the arrest record expunged.
This is particularly useful because a DUI arrest record will show up on a criminal background check. Employers and other concerned parties use background checks to vet people applying for jobs. Even if you were not convicted, an arrest record might reflect poorly on your character, and you could lose an opportunity because of it.
If you were a minor at the time of your DUI conviction, you could apply for expungement. However, Florida's zero-tolerance policy makes this very difficult. You need the help of a qualified DUI attorney to navigate this extremely complex process.
Contact a Sarasota, FL., DUI defense attorney today to start the process of expungement if you have a DUI arrest on your record. The Law Place will help you through the process and handle all of the relevant paperwork that may cause you a headache. You will also need to present yourself before a judge and plead your case. Having a lawyer by your side can give you the legal advice you need to move forward confidently.
What Happens if an Attorney Gets a DUI in Sarasota, FL?
In most cases, a misdemeanor DUI will not affect an attorney. They will not be disbarred or face penalties for being arrested for drunk driving.
However, multiple DUI's may present a risk for disbarment. Felony DUI's and prison time will affect the likelihood of this happening.
Can a Public Defender Get You Out of a DUI?
There are many qualified and capable attorneys in the Florida Public Defender's Office. If you cannot afford the aid of a private attorney, the state has an obligation to provide one to you at their expense.
However, it is worth noting that public defenders are typically overworked, handling many cases at once, without the resources to adequately address each individual's needs. Although a public defender could get you out of a DUI charge, you are more likely to win with an experienced private attorney.
What Can a Sarasota, FL., DUI Defense Attorney Do for Me?
Having a qualified Sarasota County defense attorney involved in your DUI case is the best thing you can do to avoid the worst consequences of a conviction.
Here at The Law Place, we strive to stay up to date on any major or minor changes in Florida DUI Law. We have established relationships in the Sarasota County court that will prove beneficial to your defense. Our DUI lawyers work together on every case, ensuring you have a thorough and comprehensive approach to your case's individual needs.
If you choose to hire The Law Place, you will benefit from the best attorney-client relationship on the market. Move forward with the confidence that only a criminal defense lawyer from our firm can provide.
Contact The Law Place Sarasota County, FL., DUI Attorneys Today!
Have you been charged with a misdemeanor DUI in Sarasota County, Florida? Are you afraid of paying thousands of dollars in fines or even facing jail time?
Contact The Law Place immediately to get the legal help you deserve. Our team of DUI lawyers has a combined experience of 75 years, representing clients just like yourself. We offer a free consultation, where we'll discuss your options and potential strategies for your defense. It is important to get this process started quickly. The consequences for waiting too long can be grave.
Don't wait until the judge is staring you in the face. Start your defense today!
Call The Law Place criminal defense attorneys now at (941) 444-4444.