According to the Center for Disease Control and Prevention, each year, roughly 4.7 million people in the United States suffer from a dog bite, and as dog ownership steadily increases, this number is expected to rise.
Dogs of all sizes can cause significant injuries if they bite hard enough, and dealing with the aftermath of any animal attack can be traumatic and stressful. This, paired with the worry of medical bills, can make an awful situation even worse for the victim.
Thankfully, Florida's dog bite laws are focused on helping innocent victims and providing them with the monetary compensation that they deserve, and our personal injury lawyers are here to help you with this process.
The dog bite attorneys at our Bradenton law firm have an extensive amount of experience in helping clients just like you fight for the compensation they deserve. Not only would working with a dog bite lawyer increase the likelihood of you receiving as much compensation as possible, but it would also take the stress off your shoulders, as our skilled personal injury attorneys would be able to fully support you through the process.
So contact us now to schedule a free case evaluation and receive valuable legal advice from our highly qualified lawyers. Don't suffer in silence; call The Law Place today at (941) 444-4444.
Florida's Animal Attack and Dog Bite Laws
If you have suffered from a dog bite injury in Bradenton, FL., it may reassure you to know that the Florida legal system is tough on dog owners.
However, under Florida Statute 767.04, it's stated that any damages you may deserve will be reduced if there was any negligence on the part of the victim that contributed to the likelihood of the dog attack, such as taunting the dog. This is because Florida is a comparative negligence state.
Because of this, it is essential that you contact an experienced Bradenton dog bite lawyer. The defense will try to put as much of the blame as possible on you for the dog attack. By working with our personal injury attorneys, we will ensure that you receive every cent that you deserve. Our lawyers will be able to make a solid argument in your favor and ensure that the defense cannot claim that it was your fault. So get in touch with The Law Place now to schedule a free consultation.
Our team of dedicated attorneys fight and win for Floridians.
Injuries Commonly Sustained From Dog Bites
Depending on the severity of the attack, a dog bite injury can often be catastrophic and permanent. Some of the common injuries that are sustained by Florida dog bite victims are listed below:
Cuts, bruises, abrasions, and lacerations.
Scratch, bite, or teeth marks.
Permanent facial scarring.
Soft tissue injuries.
Fractures and broken bones.
Permanent damages.
In the U.S., roughly 27,000 dog bites a year are severe enough that victims require reconstructive surgery. If a bite is bad enough, the skin punctures may damage muscles, bones, nerves, and blood vessels.
Dog bites also have an extremely high potential for infection, with many leading to common bacterial infections, including Streptococcus, Staphylococcus, and Pasteurella.
It is crucial that you don't underestimate the severity of the dog bite that you sustained, especially if you have expensive medical bills because of it. You could be owed thousands of dollars in damages, and so you should contact our law firm today. We offer free, no-obligation consultations where our legal team will be able to advise and guide you, ensuring you understand all your options and what we can do for you. So if you have been involved in any kind of animal attack in Bradenton or elsewhere in Florida, call us now to speak about your case specifics with a skilled and experienced personal injury attorney.
Damages Often Recovered by The Law Place in Dog Bite Cases in Bradenton, FL.
Victims of dog bites not only have to deal with the injuries and the trauma caused, but often also a substantial amount of financial losses. This can be due to high medical and surgical bills, lost wages, and more. Once you enlist the help of an attorney, they will establish the negligent party, assess losses you have experienced, and determine how much compensation you deserve. Below is a list of the most common types of damages that The Law Place often recovers compensation for in Florida dog bite cases:
Past and future medical bills – If your injuries meant you had to receive medical or surgical treatment, you should be reimbursed for the costs of these expenses. This includes any projected bills as well as the costs of appointments, transportation, and more.
Past and future lost wages – If you couldn't attend work because of how severe your injuries were, then you may receive compensation to cover the wages you lost and/or are expected to lose.
Pain and suffering – If you are experiencing emotional or mental distress, or have been left unable to do something you once enjoyed, then you may be owed compensation. This is usually very difficult to prove, and so you will need the help of an experienced personal injury lawyer on your side to fight your case.
Related expenses – If there are any other ways that you believe you have suffered because of the dog bite, then you may deserve compensation. To find out whether this is the case for you, contact us today for a free case evaluation.
The losses caused by dog and other animal attacks can be devastating. If this is the case for you, then you should get in touch with our law firm immediately. Our dog bite attorneys have the experience and knowledge necessary to effectively guide and support you through the legal process as they professionally represent your case. So contact The Law Place now for a free consultation.
We're Florida's top litigation team with over 75 years of combined experience
Who Is Responsible for a Dog Bite?
When it comes to dog bites and animal attacks, Florida law is very clear. The dog owner is responsible, and so it will most likely be them that you take legal action against if you wish to claim for damages. This is the case in both public and private places, as long as the bite victim was on the property lawfully.
However, there may be others who should be held responsible for your injuries, as well as the dog owner. If you were attacked on a rental property, then you may be able to hold the landlord legally liable if they were aware of the dangerous dog. Sometimes, it's best to take legal action against the dog owner and the property owner, as this increases the chances that you will receive the full compensation that you deserve.
The position for dog bite victims is strong in Florida, especially if there was prior knowledge that the dog could become aggressive and vicious, although liability will still be imposed regardless of the owner's knowledge.
It's also important for victims to understand that when they make a claim against a dog owner, it is usually not that individual who will personally pay the costs. Usually, insurance will cover the compensation won by a victim of the dog bite, so you shouldn't hesitate to take action and contact The Law Place today to schedule a free consultation.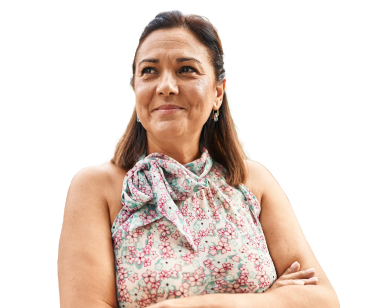 From the initial call to updates on your case status, we are here to get you answers.
Contact Florida Dog Bite Lawyers Today
If you or a loved one have suffered from a dog bite or similar dangerous animal attack, then it's imperative that you get in touch with our law firm to ensure that you receive the maximum amount of financial compensation possible and get the justice that you deserve.
The dog bite lawyers at The Law Place have 75 years of combined experience dealing with the Florida legal system and helping clients just like you, so contact us today! We will fight tirelessly on your behalf, so phone The Law Place today at (941) 444-4444.