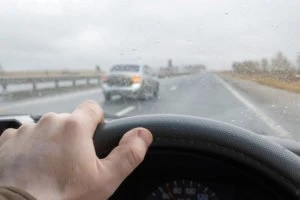 One of the most common reasons why a car accident will occur in North Port, Florida, is aggressive or negligent driving. Changing lanes unsafely and improperly is an example of this driving. The Florida Department of Highway Safety and Motor Vehicles (FHSMV) has reported that over 13,000 car accidents occurred in Florida due to drivers changing lanes in an unsafe and improper manner in 2017. A car accident of this type can cause a variety of injuries and sometimes even fatalities.
Improper lane change accidents are common in North Port. If a vehicle has turned into your lane and caused a car accident, it is within your right to hold that driver responsible for their negligent driving. A car accident attorney in North Port may be able to help you win the justice that you deserve.
Our Florida personal injury lawyers at The Law Place have over 75 years of combined experience dealing with Florida injury law and working on car accident cases similar to yours. If you or a loved one has suffered injuries through no fault of your own, you should contact our car accident lawyers. Contact us today for a free consultation with an improper lane change accident lawyer to receive all the legal guidance and help you are looking for. Call our law firm now at (941) 444-4444.
Common Reasons Why Drivers Make Unsafe Lane Changes in North Port, FL.
There are many reasons why some drivers change lanes dangerously. Often, drivers change lanes in an unsafe manner because they are driving recklessly and being negligent. Some of the most common reasons why these type of car accidents occur are listed below:
Driving under the influence (DUI) – In Florida, it is illegal for a driver to be operating their vehicle if they are under the influence of alcohol and/ or drugs. However, many drivers fail to abide by this law and drive recklessly on the roads in North Port. Driving under the influence is very dangerous as it can slow down reaction times and negatively affect a driver's decision-making skills.
Distracted driving – This is another very common cause for improper lane changes. It is very easy for a driver to be distracted by an electronic device, adjusting the radio, eating, or simply talking to their passengers. However, these distractions are frequently the cause of motor vehicle accidents.
Reckless or negligent driving – Often, a car accident will occur because of the overconfidence or frustrations of a driver. A reckless driver will typically complete improper lane changes without much consideration for the danger that they are putting their fellow road-users in.
There are many more reasons why these accidents occur. For example, low visibility, poor weather conditions, fatigue, and driver misjudgment, are also some of the most common reasons why drivers change lanes improperly. Regardless of the reason behind the car accident, if you have suffered injuries, you should get in touch with one of our car accident lawyers. Our law firm may be able to help you win the compensation you deserve.
Examples of Ways That Drivers Make Improper Lane Changes in North Port
Changing lanes improperly can cause a serious car accident and leave victims with severe injuries. Therefore, it is important to understand how drivers make these dangerous lane changes so that you can spot reckless driving on the roads. Some of the most common ways that drivers change lanes dangerously are:
A driver fails to signal before changing.
A driver fails to show their turn signals when turning.
A driver forgets or fails to check their blind spots.
Two cars merge into the middle lane at the same time without realizing what each other is planning.
A driver moves out of their parking space but fails to check for oncoming traffic.
A driver dangerously joins a highway and sideswipes another vehicle.
No matter how your motor vehicle accident occurred, you should call today if you think you have an accident case worthy of compensation. A personal injury lawyer at our law firm will be able to offer you a free case evaluation to give you all the honest legal advice you may be seeking.
Common Injuries Sustained in Car Accidents in North Port
Every motor vehicle accident in Florida can result in severe injuries, and an improper lane change accident is no exception. Some of the most common injuries that are suffered in car accidents are:
Spinal cord injuries.
Neck injuries, such as

whiplash

.
Traumatic head injuries.
Traumatic brain injuries.
Broken bones and fractures.
Internal bleeding.
Back injuries.
Sprains, lacerations, burns, cuts, and bruises.
Internal organ injuries.
Wrongful death of a family member or friend.
An accident of this nature can also result in severe trauma, emotional distress, property damage, and pain and suffering. We highly recommend that if you have suffered injuries in an accident that you seek the help of a personal injury lawyer from a reputable legal team. One of our attorneys may be able to fight for your case so that insurance companies pay you the necessary and fair compensation for your injuries.
Damages Typically Awarded After an Unsafe Lane Change Car Accident in North Port, FL.
Our attorneys are highly experienced in helping their clients receive the compensation they deserve from an insurance company following a car accident. Some of the damages that a lawyer at our law firm may be able to recover compensation for are:
Medical bills – If you have had to receive medical treatment for your injury, a lawyer at The Law Place will be able to help you recover these costs in compensation. The bills that can be covered include past, present, and future medical bills, as well as further medical expenses. Such as travel to appointments, surgeries, and much more.
Property damage – If your car was damaged in the accident, a lawyer would be able to help you receive the compensation necessary to repair it.
Pain and suffering – Any type of accident can be deeply traumatic for the victims involved and can leave people suffering from a lot of emotional distress. Some injury victims lose the enjoyment for life that they had before their accident. If this is true for you, you may be entitled to compensation. It is not easy proving pain and suffering in court, but we have the skills and experience necessary to do just that.
Loss of wages – If your injury has resulted in you losing wages or has reduced your earning capacity, you are entitled to claim compensation for this.
Loss of the loved one – If a family member has tragically passed away as a result of the accident, a lawyer can help you receive compensation to cover funeral costs,

loss of consortium

, and their lost wages.
How North Port Car Accident Attorneys Could Help You
We highly recommend that you schedule a free legal consultation with a reputable personal injury lawyer who has experience working on cases like yours. A lawyer at our firm will be able to build you a strong case for your pursuit of compensation. A lawyer can help their client in many ways, some of the ways that they can help you are:
Offer legal advice and general information that you may be looking for, as well as answering all of your questions.
Investigate your case in detail by gathering evidence, such as medical reports, witness statements, and much more.
Examine your case to determine its full value. A lawyer will be able to look through medical bills, receipts, employment records, and much more to determine how much you are owed in compensation.
Negotiate and handle the paperwork with the defense and insurance companies on your behalf.
Fight for your rights in the courtroom if the other parties are unwilling to agree to a fair

settlement

.
Contact The Law Place Today!
If you have been the innocent victim of a car accident in Florida because of an unsafe lane change car accident, we can help you today! It is important that you have a reputable attorney working on your case who will be able to help you get the maximum amount of compensation that you deserve for your injury.
An attorney-client relationship at The Law Place is one of immense commitment and loyalty. You can trust us to win you the justice that you deserve. You and your family don't need to suffer alone through this. We can help ease all of your stress and anxieties.
Contact us today to schedule your free consultation. Our offices are available 24 hours a day, 7 days a week, to listen to your call. Call an attorney now at (941) 444-4444.