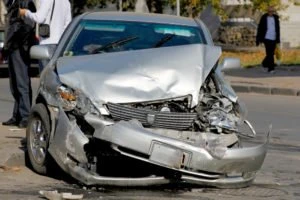 It's an unfortunate fact that car crashes take place on the roads, with over 340,000 collisions in Florida in 2020, and the majority resulting in injuries for those involved. There are a number of risks and reasons for collisions taking place, with motorists taking their vehicles the wrong way down a road being just one of them.
If you or a family member has been affected by a wrong-way accident or any other type of car crash, our accident attorneys at The Law Place offer the chance to ask any questions and receive some initial legal advice for free. Simply call (941) 444-4444 to find out more in a free consultation today. Phone lines are open 24/7.
How Do Wrong-Way Car Accidents Happen in North Port?
The Florida Department of Highway Safety and Motor Vehicles (FHSMV) defines a wrong-way collision as when a motorist ends up driving in the wrong direction of a lane due to not following traffic signs or markings on the road. These types of high-impact crashes can be some of the most damaging and fatal crashes to take place on Florida roads.
Wrong-way accidents often occur on highly congested highways and can involve multiple vehicles. Drivers who are at fault for these kinds of accidents are often sued for significant damages by victims of the crash. Whilst these types of claims are supposed to be covered by insurance companies under no-fault law, negotiations to receive adequate settlements for wrong-way collisions can be complex.
If you or a loved one have been involved in a wrong-way car crash, attorneys at The Law Place recommend consulting with a legal specialist as soon as possible to understand what you may be able to claim. Insurance companies have been known to undervalue claims to protect their profits. A lawyer can help you navigate the legal process to make sure you claim the compensation you deserve – not just the damages an insurance company may suggest you are entitled to. To find out more about what you may be able to claim for your case, schedule your free consultation with an accident attorney from The Law Place today.
How May the Florida No-Fault Law Affect My Personal Injury Claim?
Florida is one of a dozen states that operate under a 'no-fault law' when it comes to car accident claims. A facet of this law is that injuries need to be acknowledged as serious injuries to be eligible for a case by the civil courts. As a result, when looking to seek compensation, pain and suffering damages cannot be sued for following a minor car accident. This is explained in more detail in Florida Statute 627.730.
As a first step, most damages are legally required to be covered by the insurance providers of all parties involved, regardless of who was at fault in the car accident. As per Florida Statute 627.7407, all drivers must have personal injury protection (PIP) cover. If an accident takes place, your PIP insurance will then cover medical bills up to the $10,000 minimum for most cases. It's worth being aware that if medical attention has not been sought within 14 days following an accident, this coverage can be capped at just $2,500.
To sue for damages following a car accident, injuries will need to meet the following criteria:
There are long-lasting or permanent injuries.
These injuries cause a loss of function or mobility.
Significant disfigurement or scarring has been caused.
The crash resulted in the worst-case scenario of wrongful death.
The car accident attorneys at The Law Place help clients to manage both the legal process and insurance company protocol to help victims receive compensation that is rightfully owed.
Can a Car Accident Lawyer Help Me to Sue for a Crash That Was My Fault?
There are few circumstances where you can sue if a car accident was partially caused by you. It is near impossible to be able to sue in a wrong-way accident case if you were going the wrong way down the road. Where there may be an opportunity to claim is if there were mitigating circumstances forcing you to use the other side of the road. In these rare cases, drivers may be able to open cases to sue parties who were responsible for needing to use the wrong side of the road, which unfortunately then led to a collision.
If you would like to discuss the details of your wrong-way car crash, attorneys at The Law Place can help with considerations for potentially countersuing responsible parties, as well as dealing with insurance companies on your behalf. To start your legal journey, call and schedule your free consultation today.
How Car Accident Lawyers Can Help After a Wrong Way Accident
A personal injury attorney will give you your best chance of receiving the compensation you deserve from a wrong-way accident case. Claims in civil courts can be complex, as well as tedious, and tiresome. Accident attorneys at The Law Place have specialized legal experience and are focused on taking any necessary action to receive the full amount of compensation that clients may be owed for their damages. When filing lawsuits, qualified car accident injury lawyers work on your behalf to negotiate the maximum owed settlement covering:
Loss of wages.
Medical expenses.

Damages from

pain and suffering

.

Damage to vehicle and any other property.
Following vehicle accidents, it is most helpful to building cases for victims to seek legal advice as soon as possible. Insurance companies from opposing parties will look for reasons to minimize any compensation payouts that may be available to you.
Having an attorney means insurance companies will not be able to make contact with you directly. They must instead speak to your appointed accident attorney. Not only will this bring peace whilst you are focussing on recovery, but it will also protect you from saying anything the insurance company may hold against you. Your only requirement will be to communicate with your provider and not the insurance company of the other party. By forming an attorney-client relationship with a lawyer from The Law Place, you will be able to focus on getting better and leave your lawyer to take care of managing the legal process.
If you'd like to find out more about what personal injury lawyers could do for you, contact The Law Place to arrange a free consultation in Florida today. Our attorneys are experienced in handling all types of claims for vehicle accidents, including wrong-way cases.
Contact a Personal Injury Lawyer at The Law Place Today
If you have been in a wrong-way car accident or any other type of crash that wasn't your fault, you may be entitled to compensation. Attorneys from The Law Place can help get you started on your legal journey, so call today to schedule your free consultation. You will get the chance to ask questions and receive some initial legal advice for free.
Our car accident lawyers in North Port are here to help you work out your next steps for moving forward with your personal injury claim. Don't risk relying on insurance companies to fully cover all of the damages you may be entitled to. Get the compensation you deserve after a crash, and call (941) 444-4444 to schedule your free consultation with an attorney from The Law Place today.