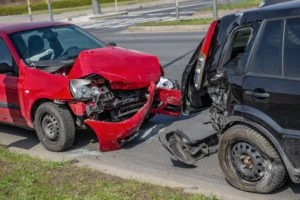 Around a third of all auto accident collisions are rear-end crashes, according to insights from the National Highway and Trafic Safety Administration. Whilst these kinds of crashes can be relatively low impact, there are often damages and personal injuries to tend to. In cases involving more than two cars in a pile-up, the outcomes can be devastating. Most often, after a rear-end collision, the driver in the car behind is presumed to be the at-fault party. However, there are various factors that impact liability, and these can even be split across a number of parties.
At The Law Place, our lawyers have over 75 years of experience in dealing with personal injury cases from all kinds of auto accidents in Florida. If you or a loved one has been involved in a car accident in Venice and would like to get some initial legal advice in a free case evaluation, you can speak to a lawyer from The Law Place today when you call (941) 444-4444. Phone lines are open 24/7.
What Are Common Causes of Rear-End Collision Car Accidents?
A rear-end collision takes place when a driver crashes into the vehicle that is in front of them. Typical causes of this kind of car accident include:
Driver inattention or distraction.
Tailgating.
Panic stops.
Poor weather conditions, such as reduced traction when the roads are wet.
Car accident lawyers at The Law Place have seen distracted driving becoming an all too familiar problem in Florida. Increasingly, drivers are found to be engaging with features on mobile phones, sound systems, and even car functions. Such distractions take a driver's attention away from the road, even if just for a few seconds, making the difference between driving safely and a crash. Collisions caused by distracted driving are especially frustrating for car accident victims and their families because they could have easily been avoided.
How Does No-Fault Insurance Affect a Personal Injury Claim in Venice?
Florida Statute 627.7407 declares Florida as a no-fault state. This means that anyone who has been in a car accident in Florida must seek compensation from their own insurer as a first step – regardless of whether they were at fault or not.
A requirement of the no-fault law in Florida is for every driver to carry at least $10,000 of personal injury cover in Venice, plus the same in property damage to cover their own damages following an accident. If the expenses after a car accident exceed the limits of your insurance policy cover, further claims can be made from the at-fault party. If you would like some support with managing your claims for damages after a rear-ended car accident, a Venice personal injury lawyer could help. Call The Law Place to find out what support and compensation may be available following your accident today.
How Contributory Negligence Works in Venice
Florida operates under what is known as a comparative fault system, making it possible to be found partially at fault in a rear-end accident. As long as you were less than 50% at fault, it is still possible to make a compensation claim from the other at-fault party. Any settlement amount will be adjusted in line with the percentage to which you were found to be at fault. You can read more about this under Florida Statute 768.81.
For example, if the driver behind you in a Venice rear-end accident was driving and then took their eyes off the road to look at their phone, but you braked suddenly, you may be partially at fault for the car crash. If you were found to be 30% at fault, your settlement would then be reduced by 30%.
To ask any questions about how Florida laws may impact your Venice car crash, you can arrange a free case review of your car accident today.
How Rear-End Collisions Can Form From a Chain Reaction
Whilst most rear-ended collisions take place between two vehicles, there are also instances of rear-ended collisions involving involve multiple cars, which can be described as a 'chain reaction' or 'pile-up.' Such incidents have happened across Florida, typically on freeways, and there can be a number of factors to be aware of for these unfortunate outcomes, which include:
Heavy traffic on the roads.
Cars were traveling at high speeds.
Road hazards or weather causing challenging conditions, such as black ice.
Intersections of the road.
In a chain reaction, a car crashes into the end of another. Without adequate time to brake, this then causes another car to crash into the back of the first two, and so on. These kinds of rear-end crashes can be especially deadly as they can leave cars crushed, which can be difficult for accident victims to safely evacuate.
When it comes to liability for chain reaction rear-ended car accidents, it is often the case that the car that went into the back of the first car in the chain reaction car accident is found to be at fault. This can typically be caused by slower reaction times and not braking quickly enough due to distracted driving. There are always exceptions though, for example, if a driver in the front car unexpectedly braked to suddenly slow down, this could make them at fault for the accident. There have also been occasions seen by The Law Place where a middle driver pulled out between two cars, initiating the rear-ended crash.
It can be complicated to get clarity on liability with many variables involved in the crash. If you have any questions about how negligence may apply to a rear-ended accident in Venice that you or a loved one have been involved in, help is at hand. Attorneys at The Law Place are available for a free consultation where you can ask any questions you may have about your accident and get some initial advice for free. Contact a lawyer at The Law Place to schedule your free case evaluation.
Speak to an Accident Attorney From The Law Place Today
You can speak to a lawyer from The Law Place and find out what your options are following a Venice rear-ended collision or any other type of car accident. Schedule a free consultation with the legal team when you call (941) 444-4444 today. Phone lines are open 24/7.